The Best Albums Of 2017.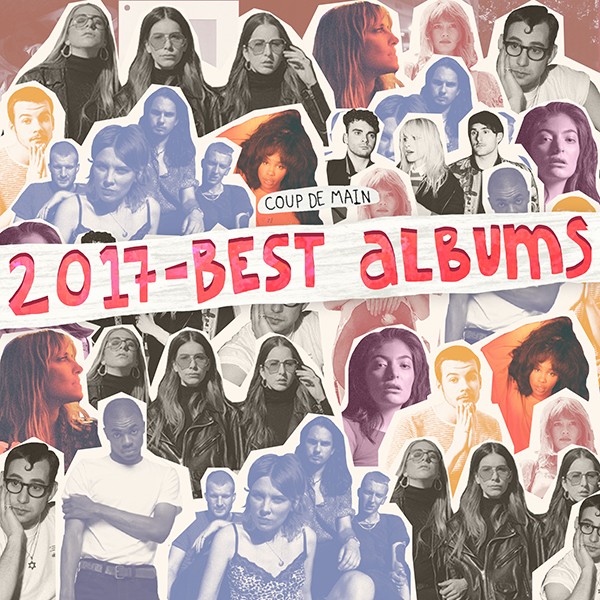 ????  BLEACHERS | PARAMORE | FEIST | LORDE | VINCE STAPLES | ALEXANDRA SAVIOR | HAIM | SZA | WOLF ALICE | REX ORANGE COUNTY ????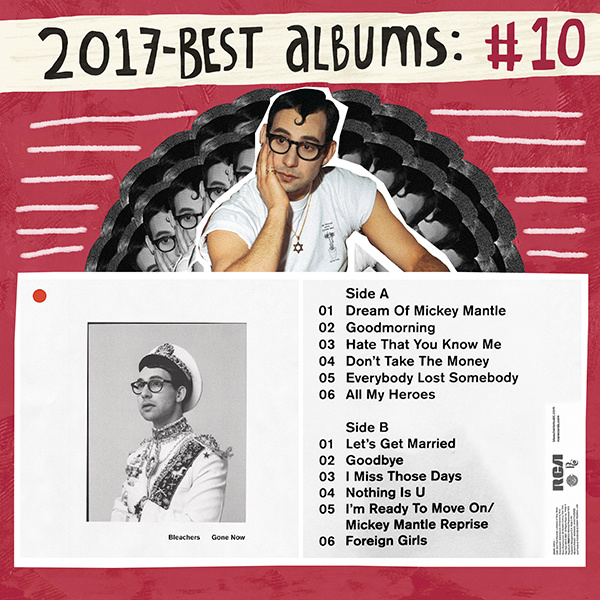 BECAUSE: Jack Antonoff is the only person who can unite assists from Carly Rae Jepsen, Julia Michaels, Lorde, former fun. bandmate Andrew Dost, Chance The Rapper's trumpeter Nico Segal, and producers Greg Kurstin and Emile Haynie all under the banner of one album, but only deploy their talents as ornamental pieces of furniture to jazz up the rooms of an already exemplary musical house.
MUST-LISTEN: 'Goodmorning', 'Everybody Lost Somebody', 'Dream Of Mickey Mantle', 'Hate That You Know Me'.
YOU WILL LIKE, IF YOU LIKE: Vampire Weekend, BØRNS, Tegan and Sara, Bastille, Rostam, Ra Ra Riot, MØ... and your favourite underdog hitting a perfect home run.
MUST-WATCH: The Bleachers x NPR Music Tiny Desk Concert.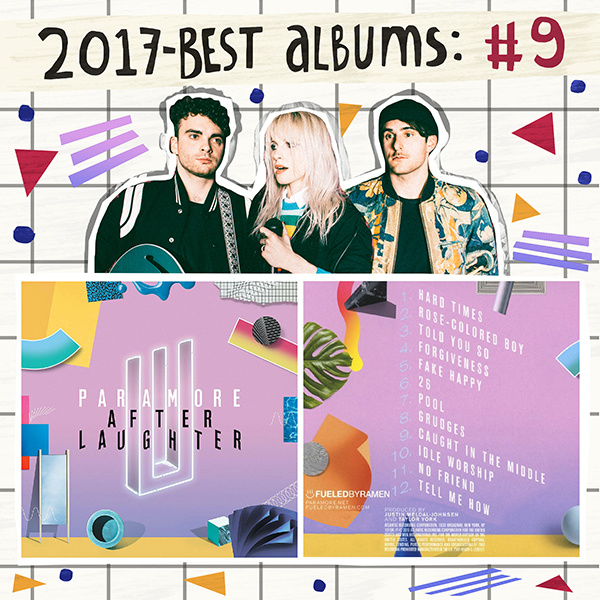 BECAUSE: Earlier this year, Paramore's Hayley Williams told The New York Times that, "I didn't even know if we were going to make another record. There was a moment when I didn't even want it to happen. Then it was like, I want it to happen, but I don't know how we're going to do it." And despite all odds, heartbreak, and a much storied and tempestuous band-history, Williams, Taylor York and Zac Farro united to record and release the best Paramore album to date.
MUST-LISTEN: 'Rose-Colored Boy', 'Hard Times', 'Pool', 'Forgiveness', 'Grudges'.
YOU WILL LIKE, IF YOU LIKE: No Doubt, Haim, Talking Heads, The Bangles, Twenty One Pilots, CHVRCHES... and the look in your best friend's eye after they've just told you a secret.
MUST-WATCH: Paramore performing 'Hard Times', 'Fake Happy' and 'Rose-Colored Boy' live on Good Morning America.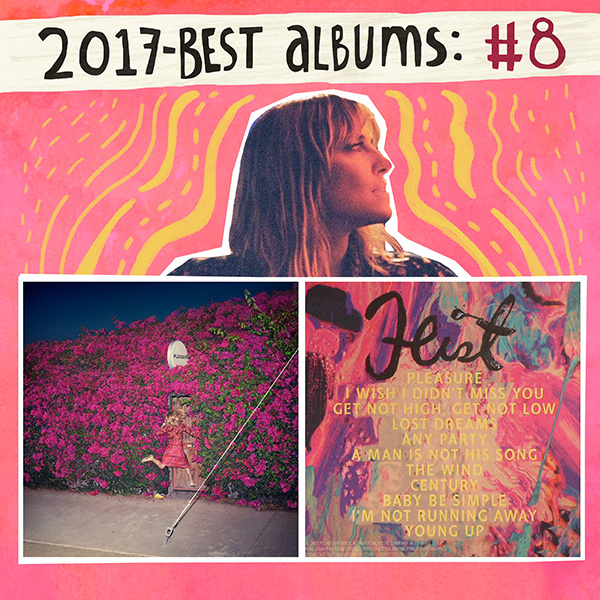 BECAUSE: Leslie Feist is unparalleled when it comes to humanising thorny feelings in song-form, and on her latest album 'Pleasure' she unravels threads of human emotions, tugging on themes of disconnect, loneliness, rejection, and other driving forces behind "escaping pain and going towards pleasure", all in the name of exploring emotional limits. This record pinnacles with 'Any Party', a pure of heart ode to true romance which Feist told us earlier this year is about "the thought that if someone were to prioritise you above anything else that could have dazzle and could have a sparkle to it, then that would be the ultimate. It's no matter where you are, no matter who else is there, no matter what's going on, we're the closed circuit. Like the closed circle; the trusted two to leave that place together." I'm not crying. You are.
MUST-LISTEN: 'Any Party', 'Baby Be Simple', 'Young Up', 'A Man Is Not His Song'.
YOU WILL LIKE, IF YOU LIKE: Jenny Lewis, Angel Olsen, Laura Marling, Lykke Li, Marika Hackman, Broken Social Scene, The National, Metric... and that slight twinge of chest pain when you read for the first time something 1000% relatable.
MUST-WATCH: Fan-filmed footage of 'Any Party' live at a San Francisco show.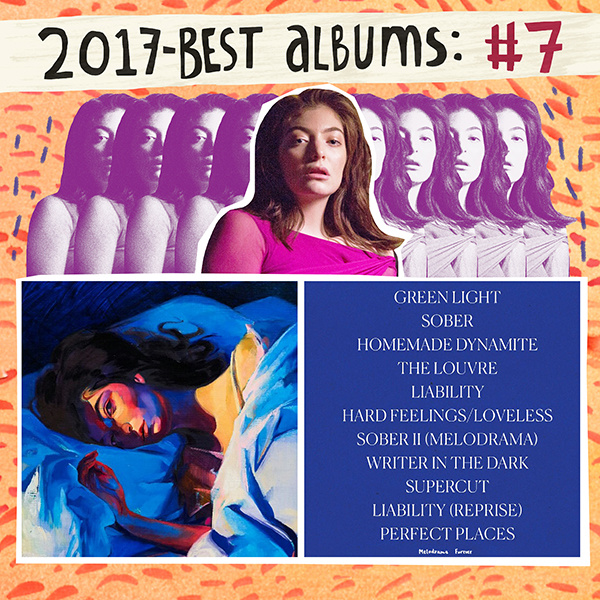 BECAUSE: As every New Zealander knows, good things take time, and Lorde's four years spent on Grammy-nominated 'Melodrama' have bestowed upon us perfect lyrics - "They'll hang us in the Louvre / Down the back, but who cares—still the Louvre" ['The Louvre'], "Every perfect summer's eating me alive" ['Liability'], "Those rumours, they have big teeth" ['Green Light'] - and a PERFECT song in 'Supercut'.
MUST-LISTEN: 'Supercut', 'Liability', 'The Louvre', 'Homemade Dynamite', 'Hard Feelings'.
YOU WILL LIKE, IF YOU LIKE: Billie Eilish, BANKS, Halsey, The 1975, Ellie Goulding, Taylor Swift, Sky Ferreira... and accurate horoscopes.
MUST-WATCH: Lorde performing 'Supercut' live for Vevo.
#6. Big Fish Theory - Vince Staples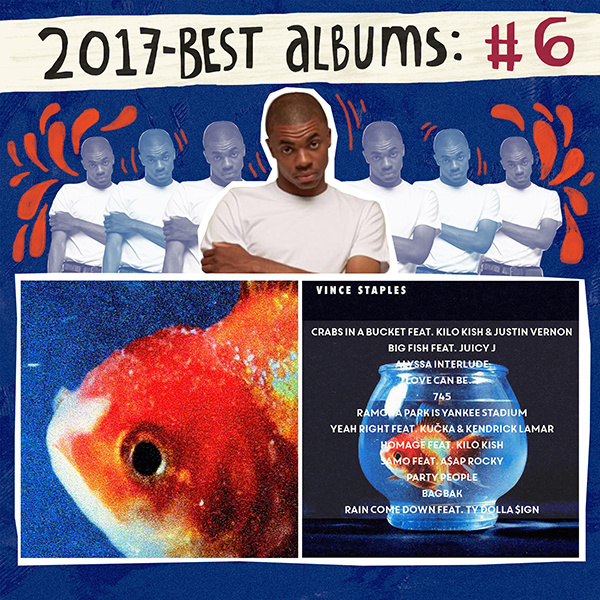 BECAUSE: When Vince Staples googled 2017 electronic releases in an interview with NPR last month (pre-Grammys nominations announcement) and concluded, "Of every one I'm reading, my album is better than everything I'm seeing right now. And I'm very honest with that. I appreciate people's works and I never want to put myself first, but my album is better than everything I'm reading right now. So I should win electronic album of the year based on my production, alone," he was not wrong. In a world where Staples inventively explored Detroit techno influences and pioneered new production possibilities for hip-hop, Staples and his criminally underrated 'Big Fish Theory' album have been robbed. As he predicted on 'Homage', "Hitchcock of my modern day / Where the fuck is my VMA? / Where the fuck is my Grammy?" When will there finally be justice for Vincent Jamal Staples?
MUST-LISTEN: 'Yeah Right', 'Homage', 'Rain Come Down', 'Love Can Be', 'Big Fish', 'Bagbak'.
YOU WILL LIKE, IF YOU LIKE: Gorillaz, Pusha T, Joey Bada$$, Earl Sweatshirt, Tyler, The Creator, Kendrick Lamar, Childish Gambino... and creating a Twitter account just to follow @vincestaples.
MUST-WATCH: Vince Staples performing live at Life Is Beautiful 2017.
#5. Belladonna Of Sadness - Alexandra Savior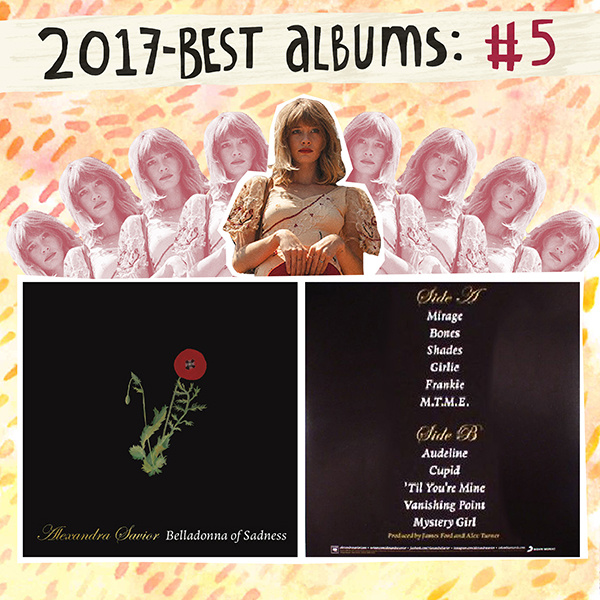 BECAUSE: When it was first revealed that Arctic Monkeys frontman Alex Turner and Alexandra Savior had written an entire album together (that he also co-produced with James Ford), much was made of the former's musical contributions and first foray into production. But it's on a track like the unsettling and restless 'Audeline', which Savior predominately wrote herself, that she really sinks her teeth in and proves her worth. And anyway, does it really matter who wrote what, as long as it's a great album?
MUST-LISTEN: 'Girlie', 'Til You're Mine', 'Cupid', 'Audeline'.
YOU WILL LIKE, IF YOU LIKE: The Last Shadow Puppets, Julia Jacklin, Zella Day, The Pierces, Cam Avery, Lana Del Rey, Françoise Hardy, Nancy Sinatra... and if 'revenge is a dish best served cold' is your middle name.
MUST-WATCH: Alexandra Savior performing 'Girlie' live with Alex Turner.
#4. Something To Tell You - HAIM
BECAUSE: Love is fickle, but everything is slightly easier when the Haim sisters have got your back with cautionary tales, glorious key-changes, and transcendent three-part harmonising. There wasn't a whole lot of good in 2017, but one of our main takeaways is this empowering soundtrack of resilience and sisterhood - a timely reminder that wearing your heart on your sleeve is not a sign of weakness, but rather the bravest thing a human being can do.
MUST-LISTEN: 'Kept Me Crying', 'Little Of Your Love', 'Ready For You', 'Walking Away', 'Want You Back'.
YOU WILL LIKE, IF YOU LIKE: Florence + The Machine, Rostam, Twin Shadow, MUNA, Vampire Weekend, St. Vincent, Phoenix, Jessie Ware... and if communication is still "the hardest thing for me to do".
MUST-WATCH: Haim performing 'Little Of Your Love' on Saturday Night Live.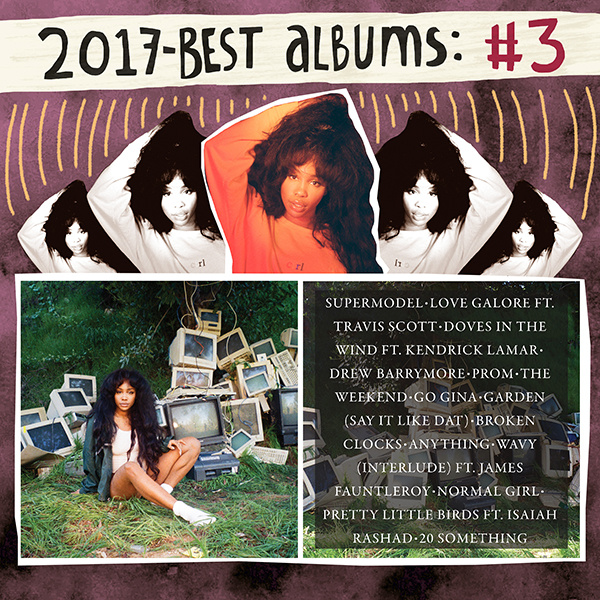 BECAUSE: A man (who shall remain nameless) earlier this year said to me, "I'll check out the record but she has always been the act that never fulfilled the hype?" Man, did SZA prove you wrong. 'Ctrl' scathingly opens with the 'Supermodel' lines, "I'm writing this letter to let you know / I'm really leaving / And no, I'm not keeping your shit," and continues to make absolutely zero apologies for a full 49 minutes. Go Gina!
MUST-LISTEN: 'Garden (Say It Like Dat)', 'Love Galore', 'Supermodel', 'Prom', 'Drew Barrymore', 'Normal Girl'.
YOU WILL LIKE, IF YOU LIKE: Kehlani, Solange, Jhené Aiko, Tinashe, Jorja Smith, Sabrina Claudio, Syd, Gallant... and focusing on getting paid up.
MUST-WATCH: SZA performing 'Normal Girl' live on Later… with Jools Holland.
#2. Visions Of A Life - Wolf Alice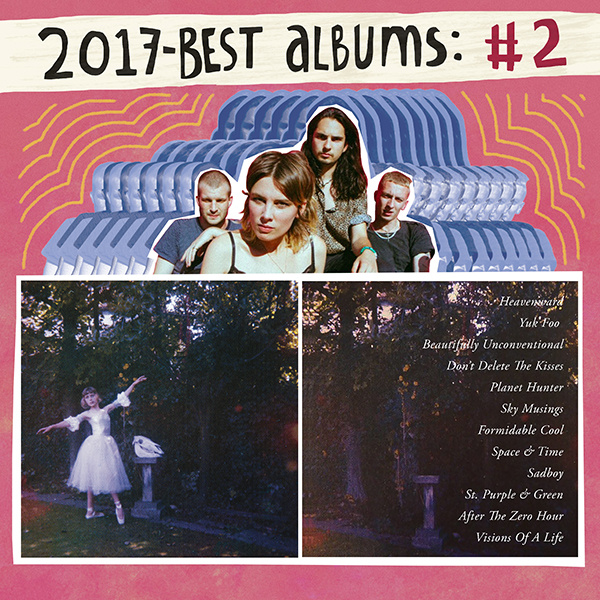 BECAUSE: In 'Don't Delete The Kisses', Wolf Alice frontwoman Ellie Rowsell unashamedly sings lyrics of romanticism at its finest - "I'm like a teenage girl / I might as well write all over my notebook / That you 'rock my world!' / You do, you really do." The stream-of-consciousness and frank lyricism that flows through Wolf Alice's music is just part of their appeal, and coupled with their deft knack for untameable shoegaze-inspired instrumentation, this a band that is at the top of their game - unrivalled.
MUST-LISTEN: 'Space & Time', 'Don't Delete The Kisses', 'Heavenward', 'Formidable Cool'.
YOU WILL LIKE, IF YOU LIKE: Black Honey, INHEAVEN, The Regrettes, The Big Moon, Yeah Yeah Yeahs, Gengahr, Best Coast, Sleater-Kinney... and writing letters to your future self.
MUST-WATCH: Wolf Alice performing 'Space & Time' live for KCRW.
#1. Apricot Princess - Rex Orange County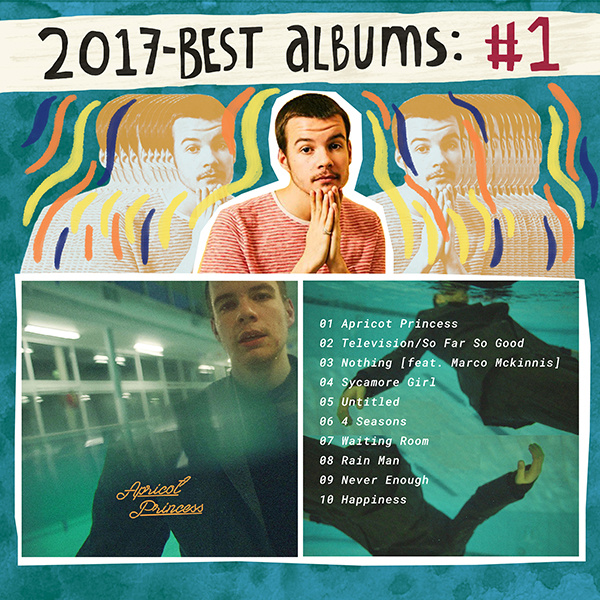 BECAUSE: We started 2017 off with no prior knowledge of Alex O'Connor, aka Rex Orange County, and now we can't even begin to imagine a world in which the 19-year-old Haslemere native doesn't soundtrack any twinge of self-doubt or insecurity, wanting to "be happy by the end of this song", and all "walking emotion" feelings. On his self-produced (and self-released) debut album 'Apricot Princess', Rex marries full-hearted stream of consciousness lyricism with vibrantly poignant instrumentation, masterfully showcasing what he's single-handedly capable of. Closing the record envisioning himself at 81 in 'Happiness', Rex earnestly asks his better half if she will still be proud of him and his "short list of accomplishments" when reminiscing, but with Rex's 2017 having already included a sublime trifecta of B-sides ('Best Friend', 'Sunflower' and 'Uno'), new non-album singles 'Edition' and 'Loving Is Easy', as well as collaborations with Tyler, The Creator, it's highly unlikely that 2018 is going to be an unfruitful year for Rex Orange County, let alone 81-year-old Alex O'Connor still bearing only a 143-word-long Wikipedia page to his name.
MUST-LISTEN: '4 Seasons', 'Television / So Far So Good', 'Untitled', 'Happiness'.
YOU WILL LIKE, IF YOU LIKE: Kevin Abstract, Steve Lacy, Tyler, The Creator, Yellow Days, Lontalius, King Krule, Kilo Kish, Roy Blair... and growing older but not growing up.
MUST-WATCH: Rex Orange County performing 'Happiness' live at Astra Berlin 2017.
Load next