A Women of 'Blade Runner 2049' appreciation post.
A Women of 'Blade Runner 2049' appreciation post.
To celebrate the release of 'Blade Runner 2049' which stars both Ryan Gosling and the film's original star Harrison Ford, we wanted to bring some attention to the kickass female cast members too. We've put together a list celebrating these women, and bringing attention to where you might have seen them previously.
But first, here's an official synopsis of the film:
"Officer K (Ryan Gosling), a new blade runner for the Los Angeles Police Department, unearths a long-buried secret that has the potential to plunge what's left of society into chaos. His discovery leads him on a quest to find Rick Deckard (Harrison Ford), a former blade runner who's been missing for 30 years."
#1. Robin Wright is most commonly recognised for her icy cold persona in 'House Of Cards' as Claire Underwood (for which she has won Primetime Emmy nominations), but has also starred in the likes of films like 'The Princess Bride', 'Forrest Gump', 'The Girl with the Dragon Tattoo', 'Wonder Woman', and many more…
Here she is in 'House Of Cards':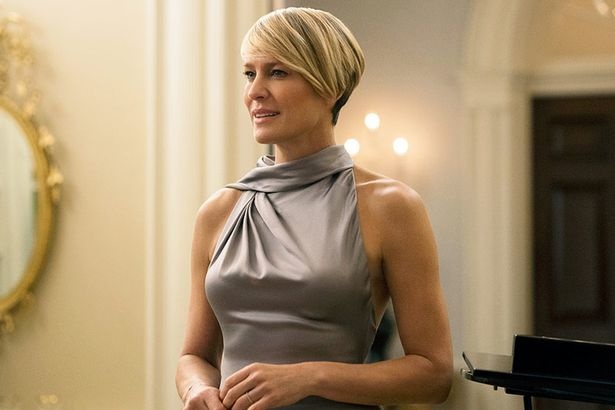 #2. She's more recently been at Paris Fashion Week, and said in an interview about working on 'Blade Runner 2049': "It was so amazing to work with that team. [The film] is epic and visually beautiful."
#3. Up-and-coming Cuban actress Ana de Armas has been in Hollywood for a little while (you might recognise her from 'War Dogs' as Miles Tellers' girlfriend), and starring as Ryan Gosling's love interest Joi in 'Blade Runner 2049' is set to take her to new heights.
About her character, de Armas said: "She's complex. She's smart and funny, and also sexy and intuitive, but she is much more than what you see on the surface."
She went on to talk about working with Ryan on the film, saying: "I think Ryan is one of the most talented actors I've worked with, and so easy, and so warm. And he's playing a very, very hard character in this movie. Everything is so intense for him, everything that's going on in K's life; he's so tormented. But Ryan, in real life is so funny. He brings that humor, energy and that feeling that everything is going to be all right. And I feel like it makes his character more human, more vulnerable. That combination of what the story is and the lightness he brings to the part is what makes you care about him."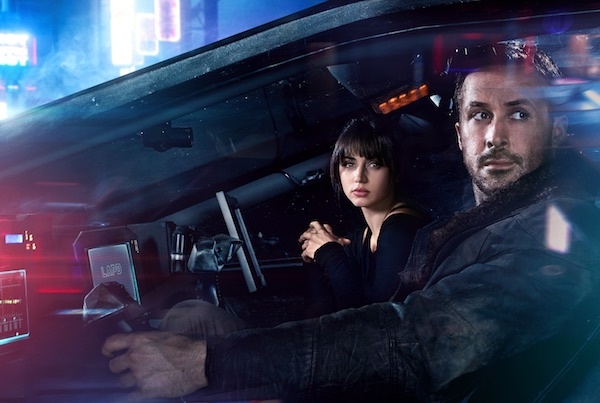 The Women of Blade Runner 2049: In this three part series we'll get to know some new players of the world of #BladeRunner2049. Ana de Armas is Joi, Officer K's friend, confidante and the only person he can completely trust. In Cinemas October 5.

Posted by Sony Pictures on Tuesday, October 3, 2017
#4. Known mostly in her homeland of the Netherlands, Sylvia Hoeks' role in 'Blade Runner 2049' is said to be her breakout role. Originally starting her career in the modelling world, Hoeks has moved into the film realm to critical acclaim.
About her role playing Luv, Hoeks said: "I guess one of the things I focused on, looking at this character and in my whole preparation for it was… I wanted to focus on the young, powerful, successful women of today, as they are in this race to be the best and to stay being the best. I find that very interesting, because it seems like the world is their stage with all the social media today. So that is everything Luv focuses on, and I think that kind of resembles, in my opinion, these young, powerful women today."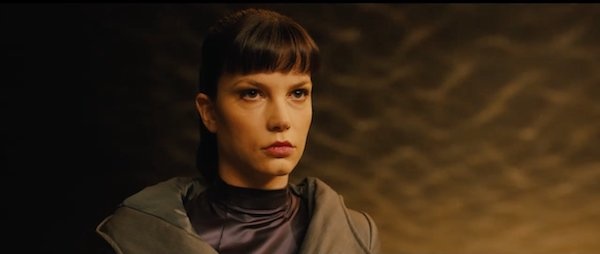 #5. Though not a household name, Mackenzie Davis also stars in the film - and if you watched the best 'Black Mirror' episode of all time, 'San Junipero' (the fourth episode of the third season) you'll remember her as playing Yorkie, one of the episode's lead characters. The episode went on to win two Emmy's for 'Outstanding Television Movie', and 'Outstanding Writing for a Limited Series, Movie, or Dramatic Special'.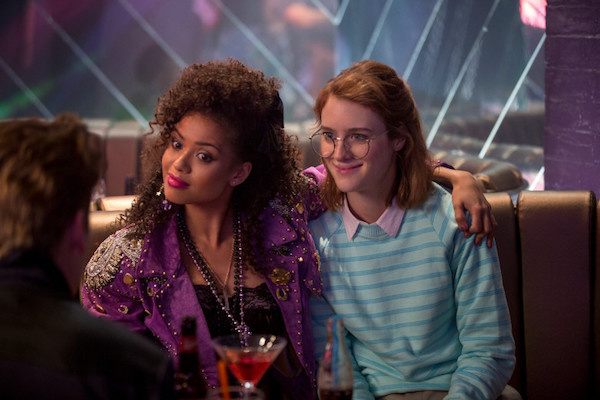 'Blade Runner 2049' is in cinemas from this Thursday, October 5th - watch the trailer below…
Load next