Interview: Dizzy Fae on her 'No GMO' mixtape.
Interview: Dizzy Fae on her 'No GMO' mixtape.
20-year-old Dizzy Fae is on a roll - having toured with the likes of Lizzo and Jorja Smith, and starring in Khalid's short film 'Free Spirit', the queer Black artist uses her unique sound as a means to explore love and human connection.
Having just dropped her 'No GMO' mixtape - the second of her mixtapes - Dizzy continues to make strides, all as an independent artist.
We spoke to Dizzy Fae just after performing at Troye Sivan's Go West Fest about the new mixtape, her songwriting, and more…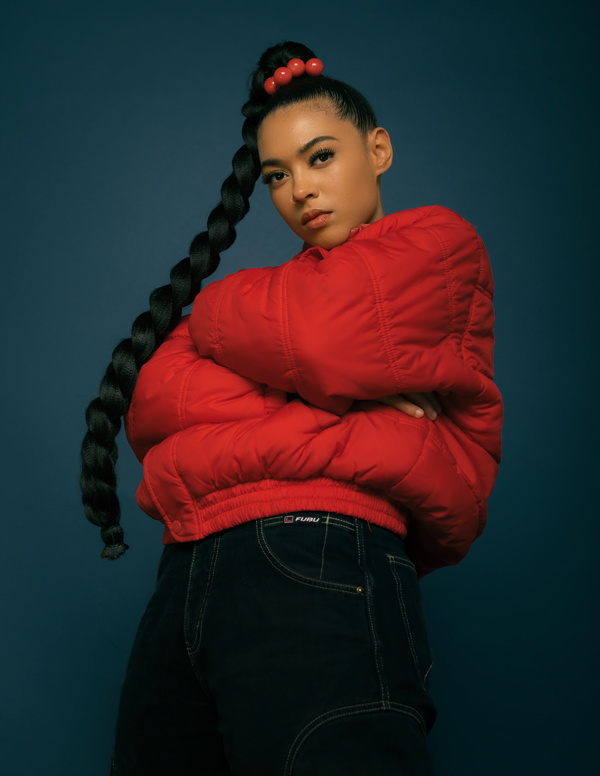 COUP DE MAIN: Did you have fun playing at Troye Sivan's Go West Fest? What was that experience like?
DIZZY FAE: Yes! I think this was the first festival with an all queer line-up!! There was so much love in the space, even backstage. Everyone was super supportive.
CDM: What was running through your mind when writing your latest song 'Altar'?
DIZZY FAE: I call to your altar. Lead me to your number. Transition me to where I can prosper... sum like that hehe.
CDM: What can you tell us about your upcoming project 'NO GMO' that 'Altar' is lifted from?
DIZZY FAE: Zaaaaamn, I'm so excited!! 'NO GMO' is my second mixtape. I brought in the same producers I worked with on my first mixtape 'Free Form' (Alec Ness, Psymun) and added some other tight producers (Sir Dylan, KimTee, Falls) and we made a big ol' bowl of goodies!
CDM: How does your songwriting process work?
DIZZY FAE: I'm really learning how to establish a "whatever happens, happens" space for the initial stage of my creative process, no matter the medium. Operating with that free-flow energy really helps create a lane for the creative genius within me to take the wheel.
CDM: Do you think your classical music training still plays a part in the way you approach songwriting now?
DIZZY FAE: It's always swimming around subconscious. Not as prominent in the process, but definitely hiding beneath the surface to get pulled out at any time. I love singing classical music!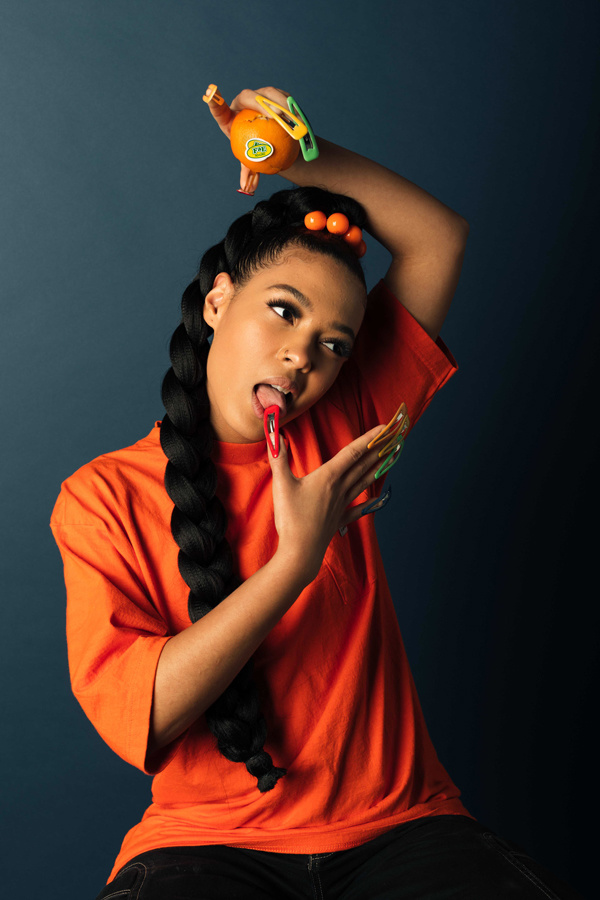 CDM: It's really cool to see you still existing as an independent artist in 2019 - why is having that control over your career so important to you?
DIZZY FAE: Thank you. I just want to be able to make the art that I want to make, and right now being independent empowers me to do that.
CDM: You've toured with the likes of Lizzo and Jorja Smith, and it's so cool to see fellow women of colour supporting each other so strongly. Why do you think it's important to support fellow people in the industry, in a world where media loves to pit artists against each other?
DIZZY FAE: It's important because there's so much room at the top and I'm damn sure it's lonely up there, so it's just good to support and love always. I don't think it gets any better than that!
CDM: It's Pride Month, which is such an empowering time for the community. Who are your favourite current LGBTQ+ artists at the moment?
DIZZY FAE: There's not a specific artist that I love, it's really any artist that's living their truth in the face of misunderstanding that I rock with.
CDM: What do you hope for people to take away from listening to your music?
DIZZY FAE: That's a hard question for me, because obviously I want nothing but positive takeaways, but people are going to do what they want with what they get. I'm just here to make it, and keep it moving.
CDM: What do you think is the difference between a good song and a great song?
DIZZY FAE: A good song is temporary. A great song is timeless.
CDM: If D.I.Z.Z.Y. was an acronym, what would each letter stand for?
DIZZY FAE: Daily Intake, Zamn Zo Yummy.
Dizzy Fae's 'No GMO' mixtape is out now - listen to it below…
Load next