Photo Diary: Glassons x Galentine's Day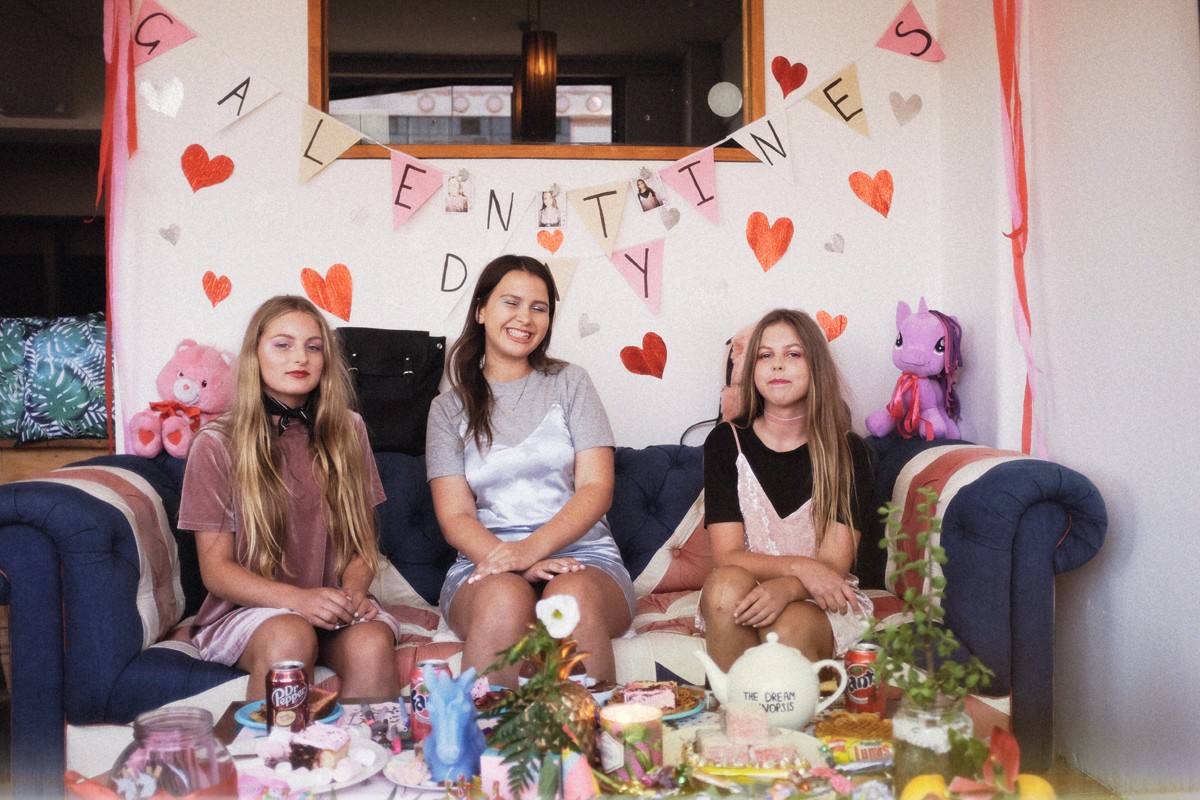 Happy Galentine's Day! Yup, that's right, today - February 13th - marks a much-loved celebratory occasion, Galentine's Day. The term was coined by one of our favourite fictional characters, Leslie Knope, from 'Parks and Recreation', and it's since become a staple celebration - with a number of essentials.
We teamed up with Glassons to bring you a very special photo diary this month, which is also a Galentine's Day how-to, with suggestions of activities and things to do with your closest pals this Galentine's Day. Check it all out below…
[Make-up by Jenny Schafer for M.A.C Cosmetics]
Step 1: Find your bestest pals!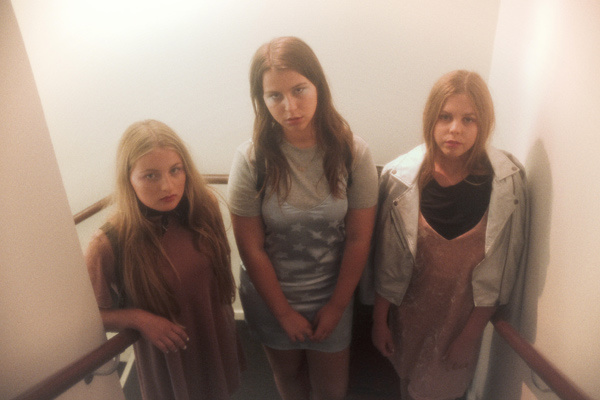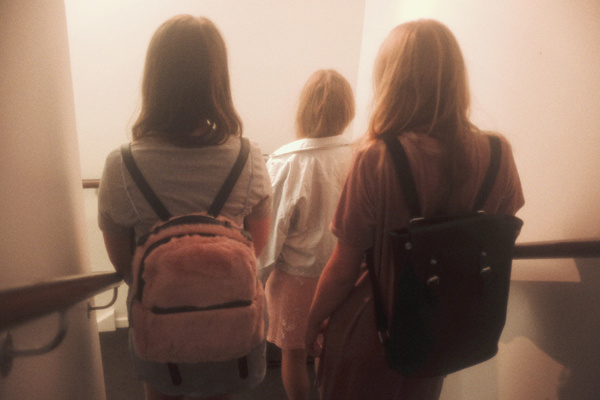 + find some cute backpacks to accessorize with. Shop the backpacks (+ the Charli XCX-esque silver jacket) below:

Step 2: Grab some nail polish, and paint each other's nails - 'cuz everyone knows it's impossible to paint your right hand well.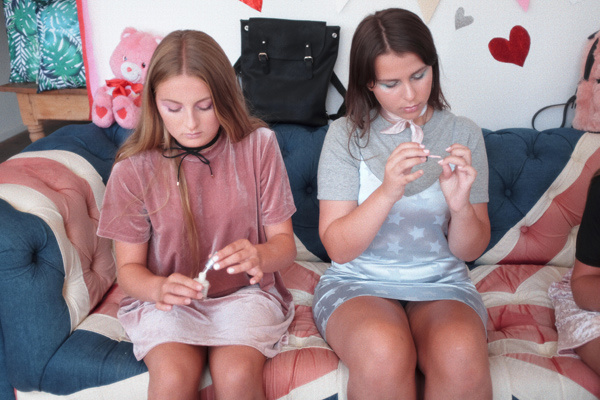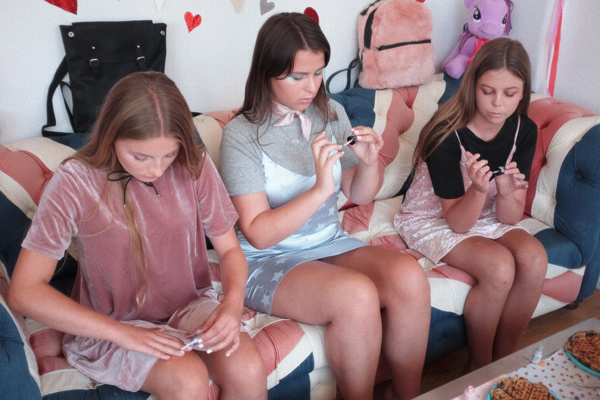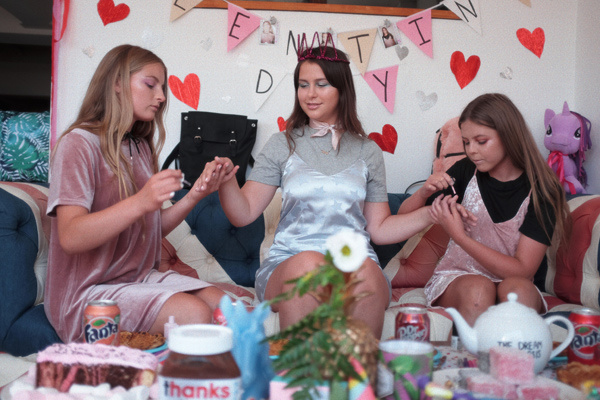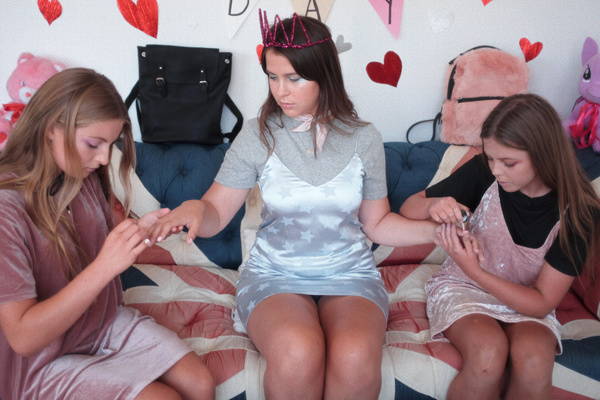 Paerau [far left] wears: Velvet Tee Dress in Pink Fizz - Glassons.
+ get Paerau's make-up look:
"For Paerau I applied 24hr eye base with flat small brush #242 all over the lid to ensure the eyeshadow won't crease. Then gently applying a small amount of the Purple patette in our Eyes X9 in shades Poignant & Mancatcher with my #224 blending brush, focusing these soft shades in the inner corner and outer corner of the eyes for dimension. I also buffed these shades underneath the outer corner of the eyes for a bold diffused effect. I finished the eye using Kabuki Dazzleshadow in the shade Letty Lynton on the centre of the lid close to the lash line to add a centre highlight on the eyes! To complete the look we chose James Kaliardos Blood Red Lipstick for maximum impact!"

Step 3: Channel your inner Elle Woods (and re-watch 'Legally Blonde' as a refresher) and find a jar to turn into a Snap Cup. I'll let Elle explain how it works: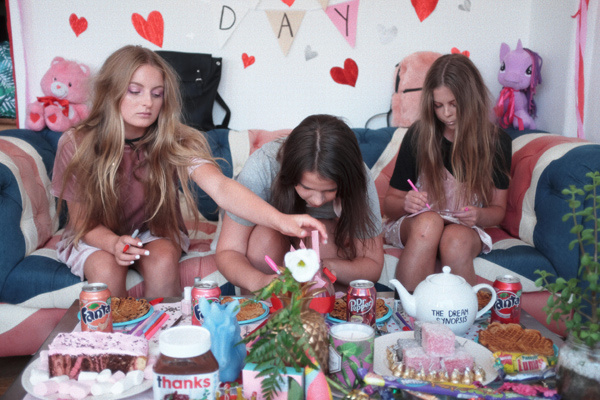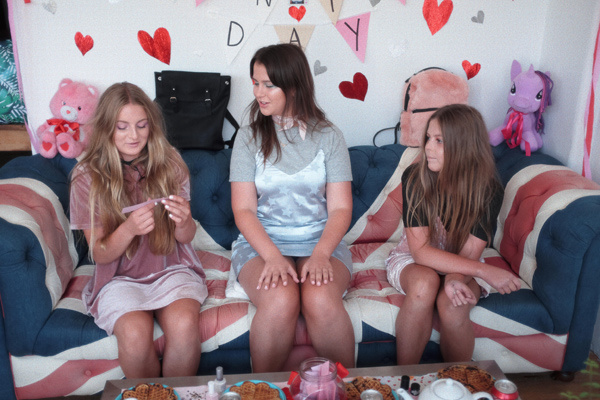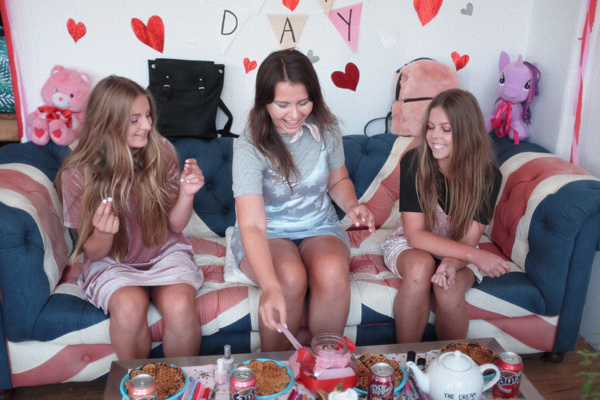 *SNAPS FOR EVERYONE!*
Step 4: Card-making! There's nothing better than arts + crafts, especially as a way to express your love for your friends.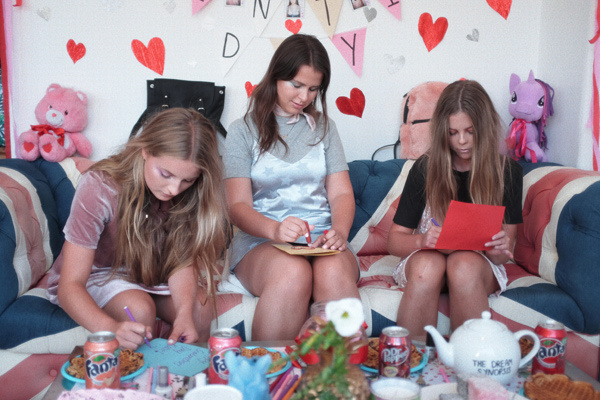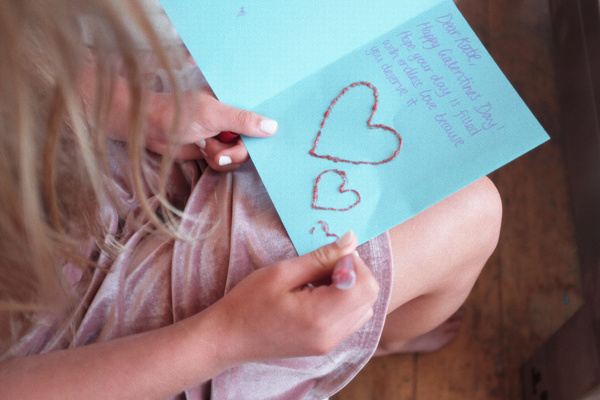 Glitter glue is a must, of course.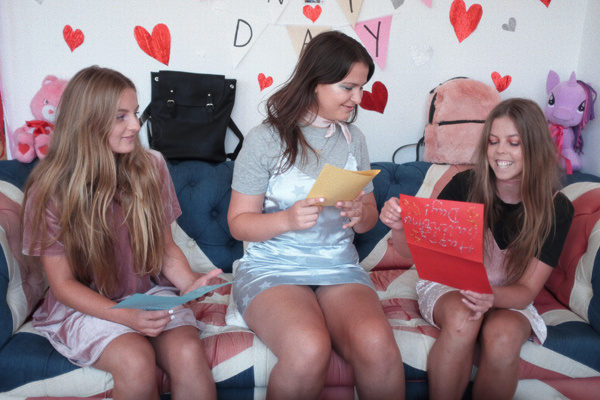 Lola [middle] wears: Washed Tee in Grey Marl, Star Slip Dress in Calm Blue, Square Neck Tie in Beige Rose - all Glassons.
+ get Lola's make-up look:
 
"The look for Lola followed the baby blue slip theme through onto the eyes using the shades Spring Moon & Sweet Green from the Pastel Eyes X9 palette after applying the 24hr eye base of course! I used the #217 blending eye shadow brush focusing on the inner and outer corner of the eyes leaving the centre of the lid blank. Using the #239 eye shadow brush I gently pressed onto the centre of the eyelid Kabuki Dazzleshadow eyeshadow in the shade Last Dance for a soft pink centre highlight. I then finished the look with James Kaliardos Coral Bliss lipstick & Tricolour Lipglass in Stratagloss Opalite"
Shop below:

Step 5: Crown-making! Turn your arts + crafts skills to something wearable - these are made simply using pipe cleaners, but are made easier with a second pair of hands.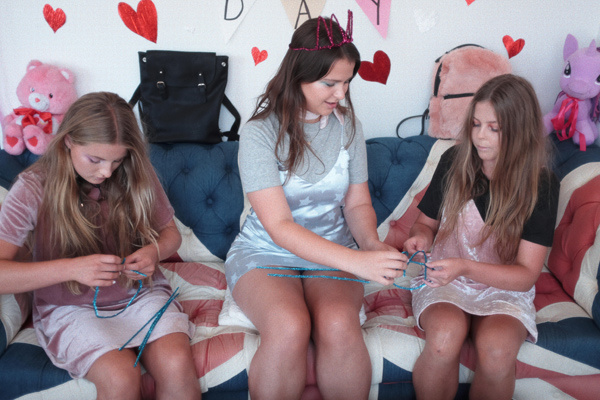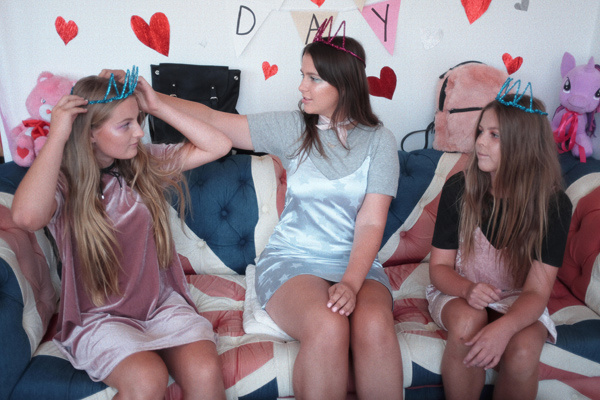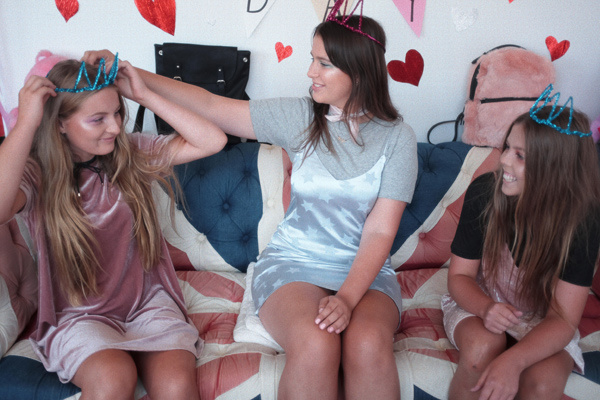 Katie [far right] wears: Washed Tee in Washed Black, Velvet Slip Dress in Blush Rose - all Glassons.
+ get Katie's make-up look:
"On Katie I used a mix of James Kaliardos Moons of Saturn Rhea with my #217 blending brush all over the eye buffed up almost to the brow and also underneath the lower lash line. The I pressed in Kabuki Dazzleshadow Humoresque using my #239 eye shadow brush onto the centre of the lid and also in the inner and out corner of the lower lash line. This dazzleshadow is also what I used gently pressed onto the high cheek bones of the models (inset name) face for an added highlight onto of already having put Pearl and Hush cream colour base to add that youthful glow."
Shop below:

Step 6: Food. In particular, waffles. What would be a Leslie Knope approved holiday without waffles? Top with anything from Nutella, to assorted candy, or fruit for that natural sugar.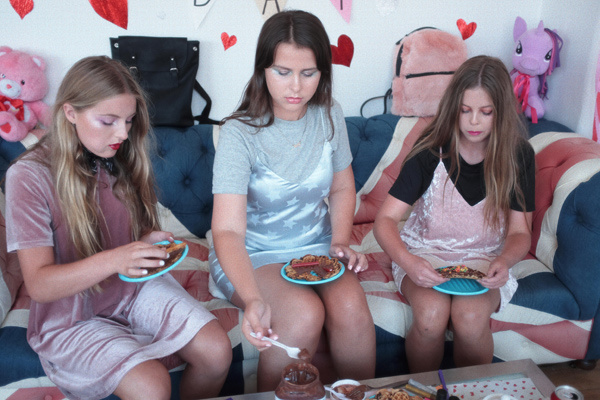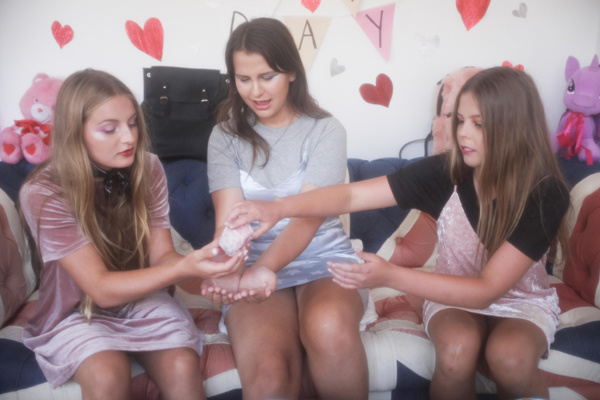 Sharing is caring, especially when it comes to pink lamingtons.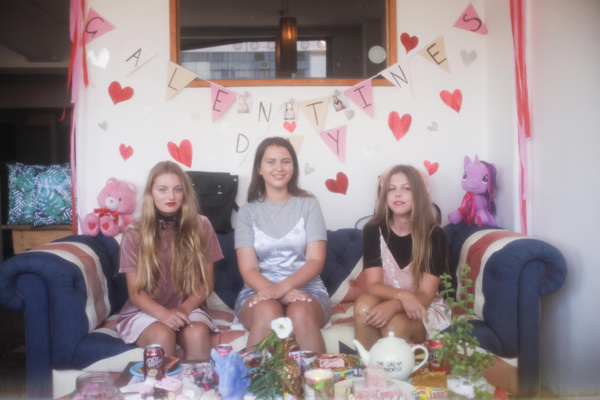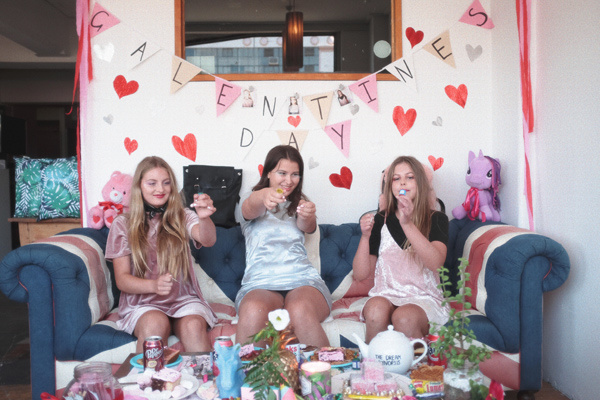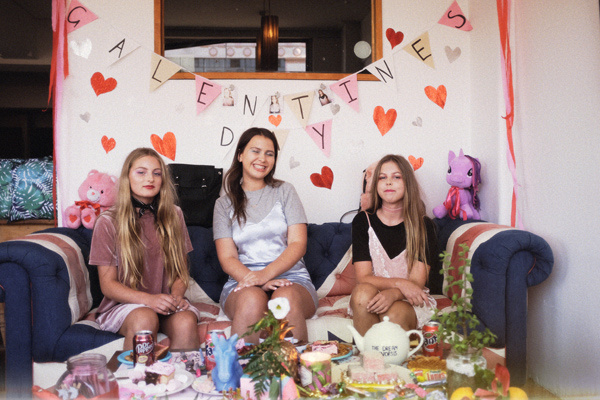 And don't forget to take some cute pics to document your Galentine's Day!
Shop all the Galentine's Day x Glassons looks below…