Harry Styles on the cover of Dazed, Winter 2021.
Harry Styles on the cover of Dazed, Winter 2021.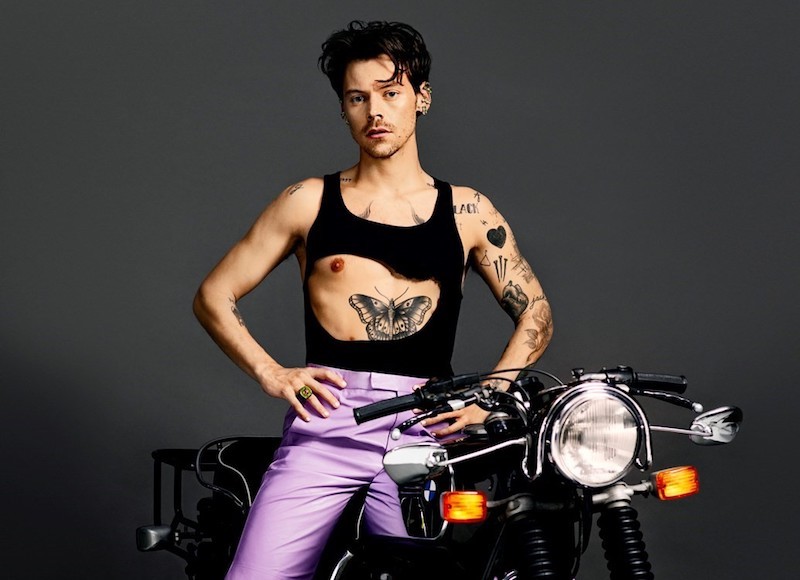 To officially announce his new brand; Pleasing, Harry Styles covers the Winter 2021 issue of Dazed magazine - as photographed by Rafael Pavarotti, and styled by Ib Kamara.
About Pleasing, Styles tells Dazed that: "It's starting with nail polish, because that was kind of the birth of what it was for. Me seeing a colour on a flower or a wallpaper or something and thinking, 'Oh, I wanna put that on my nails.' It was a fun little project, but during the pandemic, and when we eventually named it Pleasing, it felt like it was so much more than nail polish. I've always found that the moments in my life which have brought me the most joy are the small ones, whether it be, you know, the end of the night under the stars or a bite of food, or sitting with your friends thinking, 'Oh, I'm never gonna forget this.' It's always those moments that I find have the longest-lasting effect on me, in terms of sparking something wonderful in me. I really think that the essence of Pleasing is finding those little moments of joy and showing them to people."
On growing as an actor: "I like to challenge myself and do something different and movies are definitely where I feel most out of my comfort zone. I'm coming from music where I don't think anyone really knows how it works, but I am somewhat in my comfort zone! But in movies, when I show up, I'm the new guy. I haven't been (an actor) for a long time and that's really cool, I feel like I've learned so much and life is about learning."
On being cast in 'Eternals' and joining the Marvel Cinematic Universe: "I'm only in right at the very end. But who didn't grow up wanting to be a superhero, you know? It was a great experience and I'm so grateful to have gotten to work with Chloé."
Read the full story here.
Load next