Coup De Main x AllTracks | Miller
Coup De Main x AllTracks | Miller
Miller is a number of things - he's a multi-talented multi-instrumentalist who has just released his debut EP in the form of 'Shoot Me In The Heart'. The five track EP is made up of Miller, his words, and his guitar - showcasing his impressive musicianship, however the focus is on his words.
He asks you to "let his songs do the singing" on the EP, and the songs do just that. 'Little Things' is a standout track, a heartfelt song about appreciation of love. His background as an audio engineer has lent itself nicely to becoming a musician, as he mixed the release himself, having some help in the recording and production of the EP.
COUP DE MAIN: 'Little Things' is my favourite from the EP - it's so romantic. Do you normally write from your own experiences? Do you find it cathartic to explore about your feelings through music?
MILLER: Thanks, I have had a lot of people tell me they like 'Little Things', it's a very cute song. At the moment a lot of what I write and sing about are my experiences. I'm young and feeling different things for the first time; happy things, sad things, heartbreaking things and angry things. I'm learning about myself, other people and how I'm meant to fit in. I definitely find it carthartic to express how I'm feeling through my music. Getting the lyrics onto paper, finding the melodies, recording the song and then releasing it into the world is the ultimate way of letting go and working through something. In saying that, it can be hard opening yourself up at shows night after night and being so vulnerable, living past events of my life over and over in a way.
CDM: You've released your debut EP - what else does 2016 have in store for you?
MILLER: Yep, my debut EP 'Shoot Me In The Heart' is out there doing its thing! This is where the hard work starts really…I don't want to slow down. More writing, more recording, more shows. There should be some video content on the horizon too. I try to move forward a little bit each day.
CDM: You have such a unique voice! Was singing something you always wanted to do, and did it come quite naturally to you?
MILLER: Wow, thank you! Drums were actually the first instrument I learned when I was 11. Then I picked up guitar in high school. I've always been quite shy though, and singing was actually a massive step for me and the last thing I ever thought about doing. I was too scared to sing in front of my family so I'd record myself singing and playing guitar and then I'd play it back to them. So no, not natural for me at all!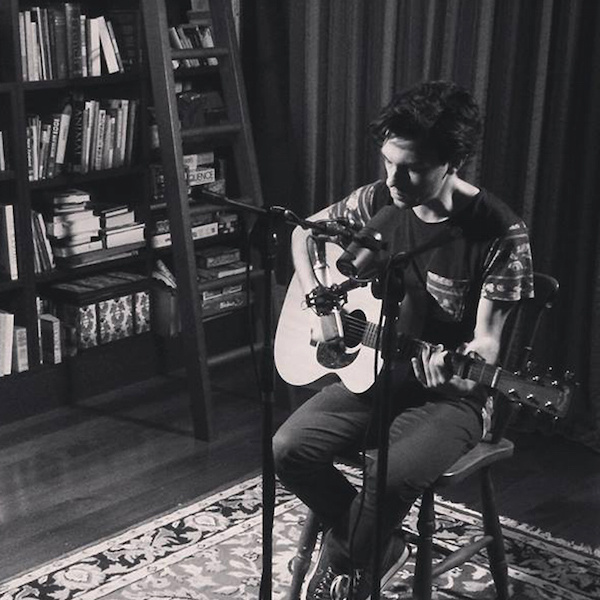 CDM: You recorded and mixed the entire EP yourself, which is rad! Is it important for you to have that complete creative control over your music?
MILLER: I did get some help with the recording/producing so I could focus more on the music side of it. But overall I feel that it's great that I could control every aspect of my first release; recording, producing, performing, and mixing. It's good for an artist to understand each of those roles. The EP is 5 songs that show exactly who I am and where I've come from. It's a body of work that represents my life for the last while so it had to feel right and sound right to me. Also, I don't have a band… Up until now I've been Mr Nobody in the background… I'm a solo artist that needs some more street cred before I can get people playing on my songs
CDM: What other New Zealand artists are you loving at the moment?
MILLER: Lorde is amazing. She is the best. I also really like the song 'Inside Out' from Avalanche City's latest album.
YOU WILL LIKE MY MUSIC, IF YOU LIKE... Meaningful lyrics and melodies about real feelings about real people.
IF YOU ONLY LISTEN TO ONE OF MY SONGS, YOU SHOULD LISTEN TO... 'Shoot Me In The Heart'.
WATCH THIS VIDEO, BECAUSE... It's cute and fun and will break your heart. Great for the whole family.
MY TOP FIVE MUSICAL CRUSHES ARE... At this moment in time:
1. I would marry Sia.
2. James Bay would be my best man.
3. Freddie Mercury would be the celebrant.
4. Matt Corby would be the ring bearer.
5. Taylor Swift would be the flower girl.
YOU KNOW YOU'VE MADE IT WHEN... You've married Sia…
CDM: If you were to curate your own music festival, who would you want to play and what would the festival be called?
MILLER: It would be called 'Night of the Living Dead':
Queen (with Freddie).
The Beatles (All four of them).
Led Zeppelin (with Bonham on drums).
Jimi Hendrix.
Jeff Buckley.
CDM: What's the most despicable thing you've ever done?
MILLER: I made some underwear for my cat when I was a kid. It had a hole for the tail to go through…
CDM: If you could pick any five people (living or dead) to be in your entourage, who would you choose?
MILLER: Indiana Jones, Darth Vader, Gandi, Santa Claus, and Beyoncé.
CDM: Who is your most famous fan?
MILLER: TV3 journalist Kim Vinnell seems to think I'm pretty cool.
CDM: Do you believe in magic?
MILLER: I believe magical things can happen?
CDM: What is your spirit animal?
MILLER: A black leopard because they're badass.
CDM: How long could you go without talking?
MILLER: ……….…………………………………………how long was that?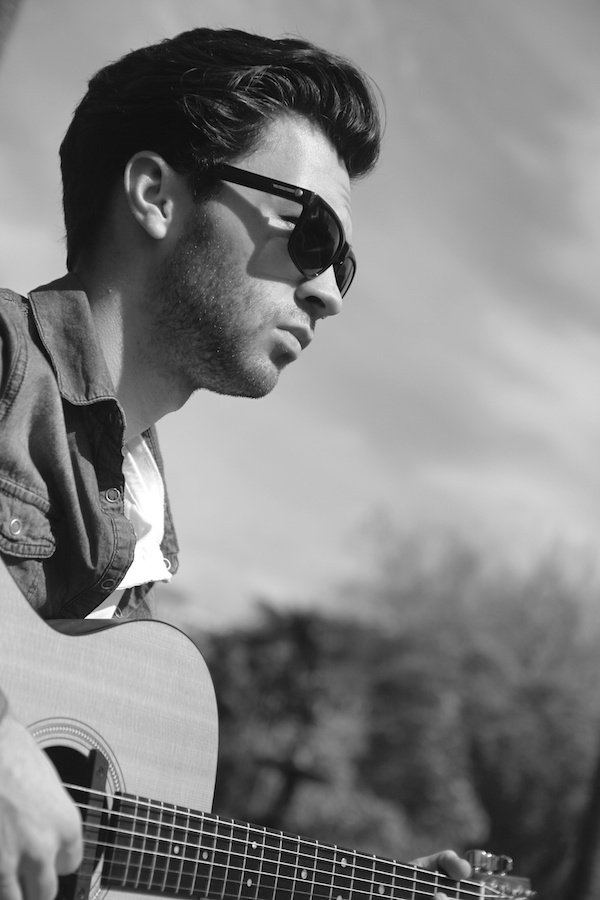 CDM: If you could steal one thing without consequence what would it be?
MILLER: Somebody's heart…naaaaaawwwwwww!
CDM: What is the most heroic thing that you've ever done?
MILLER: I go out of my way to save moths from drowning in my bathroom.
CDM: Have you ever written a love letter?
MILLER: No. I write songs
CDM: What is your first proper memory, ever?
MILLER: Getting told off at creche for not tidying up… traumatising.
CDM: If you were a country, what would be your national anthem?
MILLER: 'Simply The Best' by Tina Turner.
CDM: Have you ever had an out-of- body experience? If so, tell us about it.
MILLER: Yet to experience one of those…
CDM: Stretch your right arm out as far as you can reach, what can you touch?
MILLER: The top of my laptop, bedside table, asthma inhaler.
For more Miller, check out:
facebook.com/milleryulemusic
soundcloud.com/milleryulemusic
Watch the 'Shoot Me In The Heart' music video below…
Load next