Interview: Khalid, living his American Dream.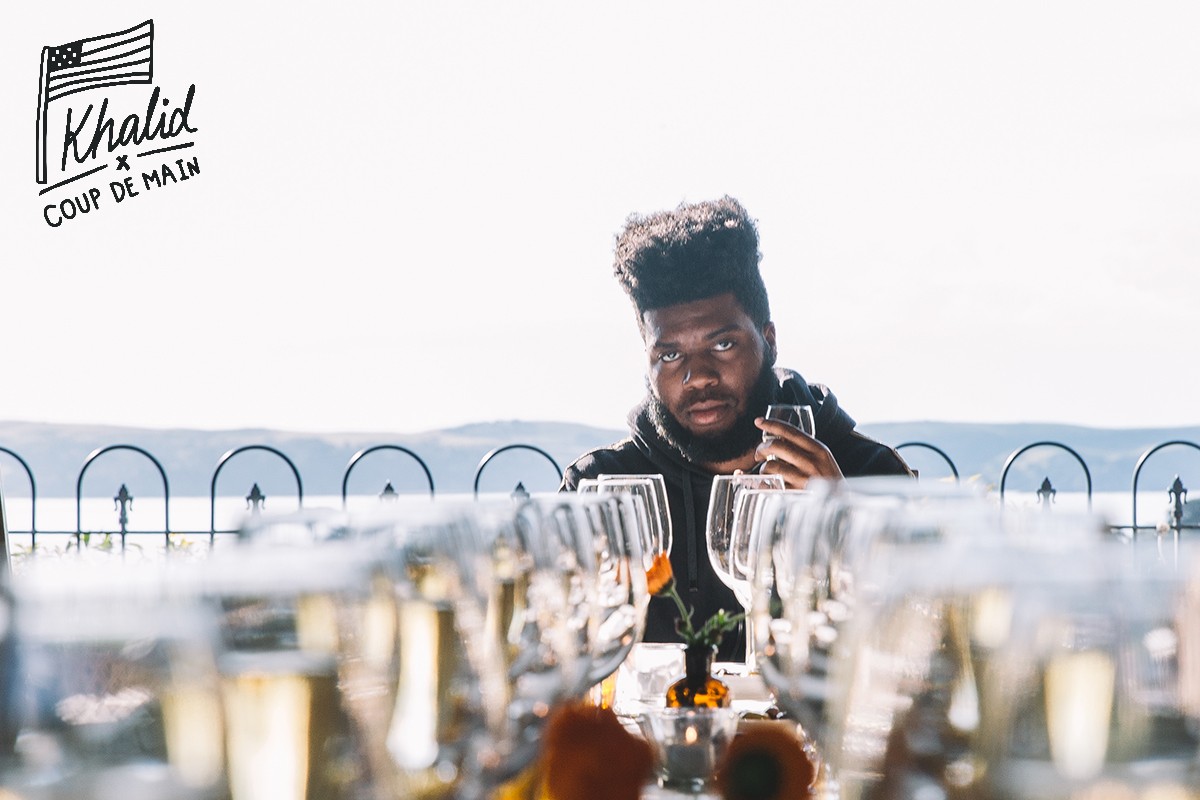 It's 278 days since Khalid's debut album 'American Teen' was released into the world - and since then, a number of deserving anomalies have occurred. 112 days later, the album went Gold in the US. Another 123 days after this day, the album was certified platinum. On September 13th, he was the most-played artist on Spotify. His latest single 'Young Dumb & Broke' is platinum in the US, New Zealand, and Australia (it's actually 2x Platinum there). It's also Gold in Denmark and Sweden. He's received over one billion streams worldwide. And on top of all this, Khalid has just been announced as a nominee for Best New Artist at the 2018 Grammys.
When taking into account all of the above, you might expect the sudden trajectory of fame to have affected the ego of the musician behind all these statistics, particularly when he also happens to be just nineteen-years-old…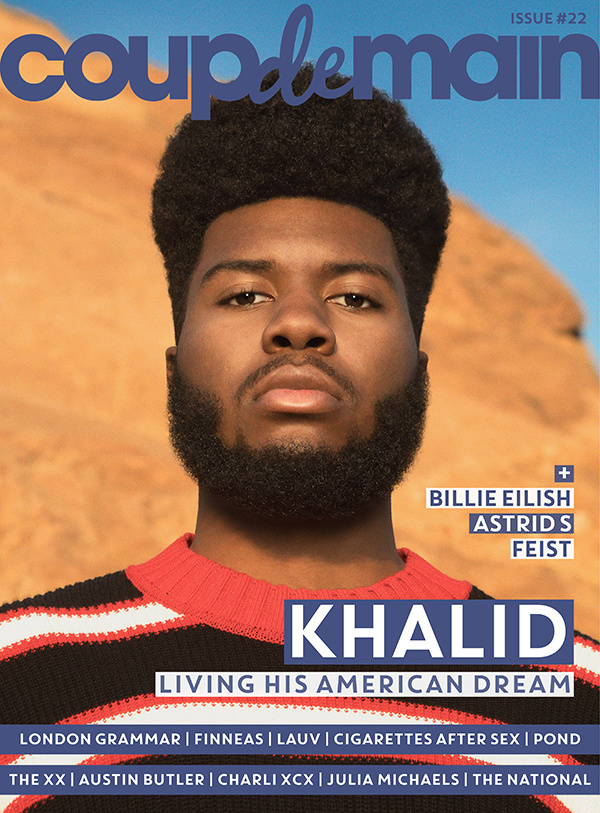 But then you meet him. Full name Khalid Robinson, he bounces into a tiny backstage room at Auckland's Spark Arena with uncontainable joy, beaming from ear to ear as we're introduced to him by a record label publicist. Considering the fact that he just arrived in New Zealand via a thirteen-hour flight the night prior, his energy levels surpass all expectations, with a genuine liveliness exuding from him. Between discussing everything from true love to the American Dream, an aura of positivity glows from within Khalid - even when musing that he hasn't found the love of his life yet, he's optimistic ("I haven't met them yet, but hopefully along the road I do.").
Though he's yet to discover his soulmate, he has become more in touch with his emotions through his songwriting. "This next song is about to be sad as shit," Khalid discloses before he performs 'Another Sad Love Song' later that night during his show, a song he laughs at the irony of - "I say I'm not the best at showing my emotions, and then here I am, pouring my heart out in a song." The outpouring of his heart feels truly honest, and although he annotated on Genius six months ago, "Maybe love is not for me right now. Maybe I need more time to find out who I am before I try to find love," his music supports that ambition, an outlet which encourages self-growth and self-realisation. In a Noisey profile earlier this year, Khalid shared the benefit of the emotional expression that his music facilitates, saying, "I'm just so glad I'm learning how to express my emotions, because once you're in touch with them it does so much for you. You're able to let all that energy out and focus on the good."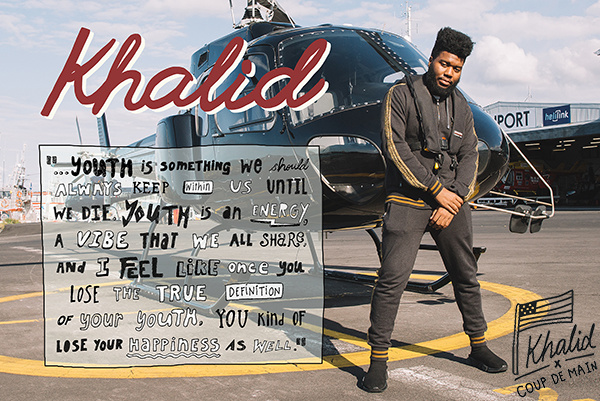 An hour after we bid a fond farewell to Khalid, a sold-out Spark Arena euphorically chants his name on repeat, waiting for him to take to the stage. It's been a year-and-a-half since he released his breakout single 'Location', and today Khalid finds himself on the other side of the world, about to perform his debut New Zealand show to a packed out arena, which also happens to be the largest headline show he's played, ever. He's aware of the whirlwind journey he's been on, but having his best friends around him keeps him grounded and humble - as he recently told Vanity Fair, "They're going through everything I'm going through with me." You not only see his friends on-stage during a live show, but you can hear them on his album too, not only in references ("My friend passed out in the Uber ride"), but literally too, in the outro of 'American Teen', during which his best friends sing the chorus on repeat.
Khalid's 'American Teen' album saw him collaborate with a number of writers and producers, including New Zealand's own Joel Little, who Khalid discovered after falling in love with Lorde's 2013 'Pure Heroine' album. On meeting Khalid, Little says: "The first time we met was when he came over to my place for our first writing session, and I just liked him straight away. He's got this great calm confidence about him and his writing style complemented mine really well, so it was just smooth sailing from the beginning."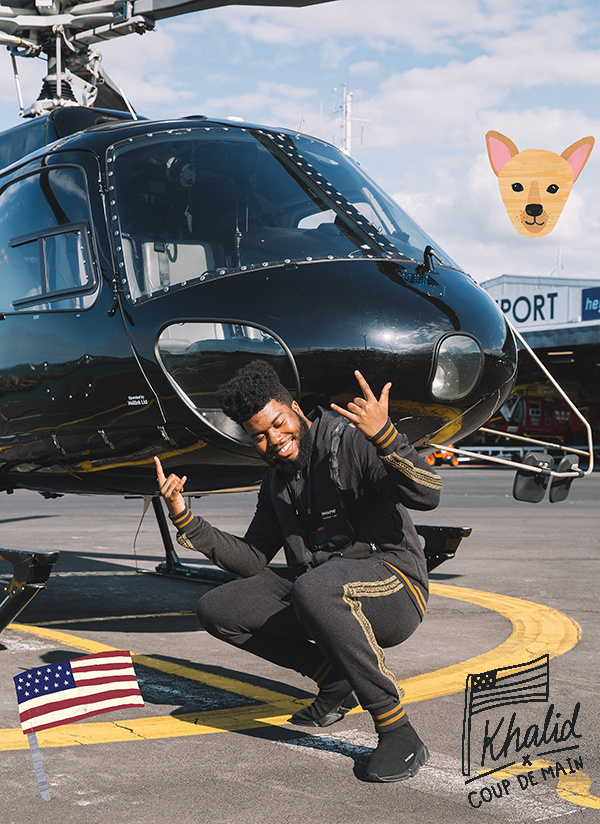 Little and Robinson first worked together on 'Young Dumb & Broke', which came together the same day they met, and was written within thirty minutes of the beat and chords being created. Little explains, "The entire first verse and chorus you hear on the final recording was the very first rough take he did when we wrote it." It's a song which has arguably become one of 2017's biggest anthems, with its youthful charm and sincerity managing to encapsulate a spirit which has clearly resonated with the masses. The NZ #1 track captured an audience similarly to Lorde's empathetic 'Royals' - and the common denominator, Little, calls them both "instantly relatable lyrically… It strikes a chord." The life-force which runs through the veins of each of these songs is showcased through Little's production, which he describes the approach as, "To stay out of the way of their storytelling basically, because that's the most important part, but to also do enough with the instrumentation, and to help push the story along."
The rest of Khalid's album is equally as introspective, yet reflective of a larger group of people - who are all growing up, living and experiencing the same feelings and situations that Khalid refers to in his music. He goes from contemplating the aftermath of a relationship, recognising the need to "focus on communicating," slotting in the use of the word 'subtweet' in a song, realising that "love is blind," to proudly declaring, "I'm proud to be American," all within a sixty-five minute album. Being proud to be American is a bold statement to make considering the pariah status of the United States in 2017 - a place where people fight to protect the existence of Planned Parenthood, and where the ACLU has to work harder than ever before to protect the freedom of speech of US citizens - and though the lyrics of 'American Teen' were written prior to the election last year, Khalid is still very aware that change is required in his homeland. It's something that he hopes to instil and encourage in his ever-growing fanbase, telling Rolling Stone that, "Having Trump as president, it's about pushing for, 'Okay, I can be black, you can be white, you can be Muslim, let's all be woke to the issues, let's all appreciate each other.'"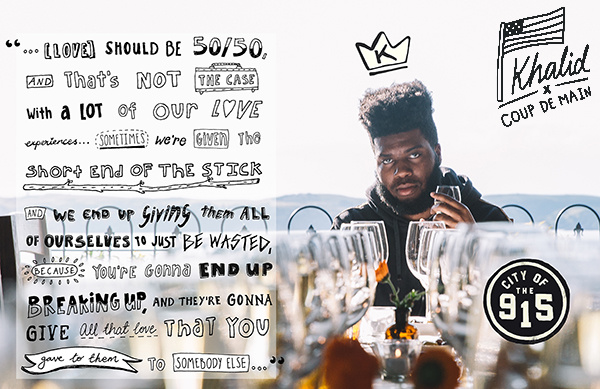 With a voice that is arguably one of 2017's most distinctive - and already having collaborated with Kendrick Lamar (on 'The Heart Part 4'), Calvin Harris, Future (on their soulful track 'Rollin') Logic, Alessia Cara (on the youth suicide awareness track '1-800-273-8255'), Marshmello (on 'Silence'), and Lorde (on her 'Homemade Dynamite' remix alongside SZA and Post Malone) in the past twelve months alone - there's no knowing where his talent will take him next.
But for now, he's just going to continue playing bigger and better shows, living his best American Dream, and as he aptly puts it in '8TEEN', "Do[ing] all the stupid shit that young kids do."
We spoke with Khalid about the importance and preservation of youth, living his American Dream, and more…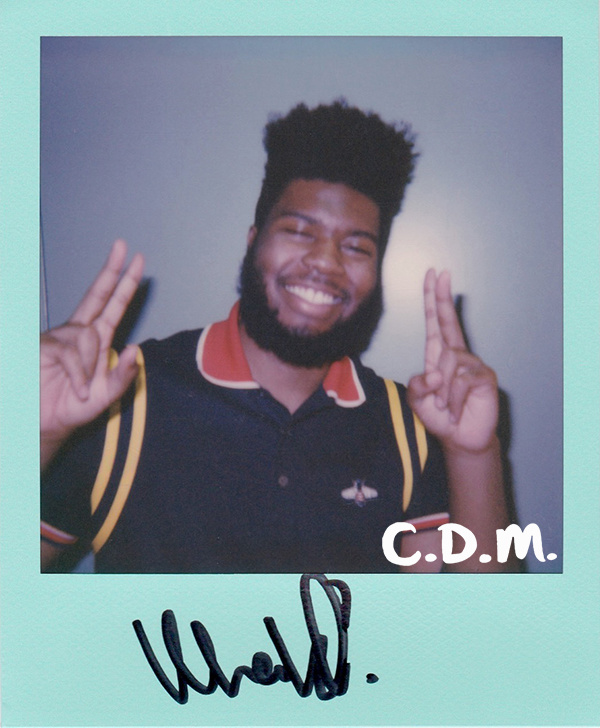 COUP DE MAIN: "My youth is the foundation of me," you sing in the bridge of 'American Teen', which I think is a really pertinent line in today's society. What do you think it is about youth which is such a crucial part of shaping people's identity?
KHALID: For me, I feel like youth has such a huge part in shaping people's identities. When you're a child you go through so much learning - so many first experiences, so many things that you never really imagined yourself being in, and it happens anyway. We experience love for the first time, I know I did, and I also experienced heartbreak for the first time. I feel like youth is something we should always keep within us until we die. Youth is an energy, a vibe that we all share, and I feel like once you lose the true definition of your youth, you kind of lose your happiness as well.
CDM: In 'American Teen', you also sing that you're high off your American Dream. What, to you, is the American Dream?
KHALID: For me, my personal American Dream was winning Prom King, which I did. I feel like that's everyone's American Dream, winning Prom royalty. But at the same time I graduated, I finished school, I didn't have to worry about it, and I got thrown into this career, which is an insane career to even think about, but it's just so much fun at the same time. I feel like that's a dream of its own.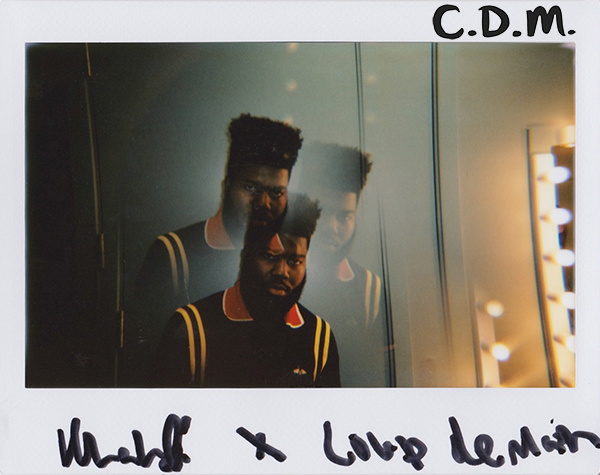 CDM: Do you think the modern day idea of the American Dream has changed? Do you think the concept is outdated?
KHALID: Oh, of course! I feel like, now, the American Dream is creating change. Creating change within not only your life, but also within society. I feel like I've created so much change - so many people have been introduced to me, and so many people's lives have been changed after they found out who I was. I feel like that's a dream of its own, just touching someone's heart, helping them, and creating your own sense of happiness, but then also being happy within yourself. I think that's a very big dream.
IF I HAD A DAY OFF IN NEW ZEALAND...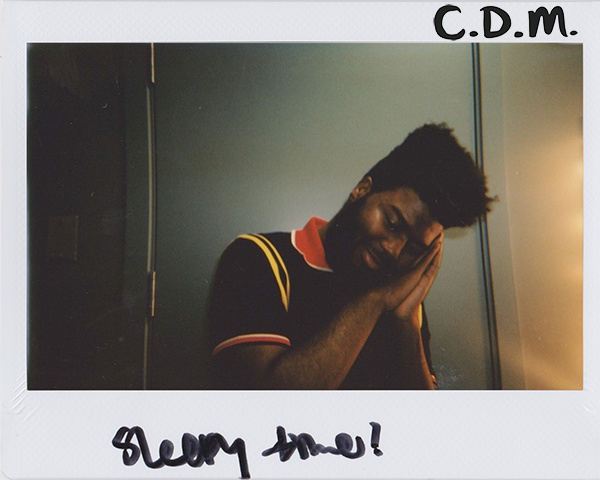 CDM: In 'Another Sad Love Song' you sing that you're, "Not the best at showing my emotions." Is this something that you've gotten better at?
KHALID: I feel like it was very ironic, because I say I'm not the best at showing my emotions, and then here I am, pouring my heart out in a song. It's very ironic and I feel like I've gotten better at creating songs within my emotions, instead of just letting them resonate within my soul. I feel like that wasn't healthy for me to do. I feel like it harmed me a lot more. Luckily, now I get to do that every single night, and I get to realise I'm not the only person who has gone through this, there's so many other people who are going through this as well. I feel like that's very heartwarming.
CDM: You sing about the concept of love in 'Saved', with the line, "It's crazy how this love thing seems unfair." What do you think love should be like instead?
KHALID: Mutuality. I feel like it should be 50/50, and that's not the case with a lot of our love experiences. I feel like love, sometimes we're given the short end of the stick and we end up giving them all of ourselves to just be wasted, because you're gonna end up breaking up, and they're gonna give all that love that you gave to them to somebody else. I feel like that's the case the majority of the time. Sometimes you get lucky when you meet the love of your life - I'm nineteen, so I haven't met them yet, but hopefully along the road I do.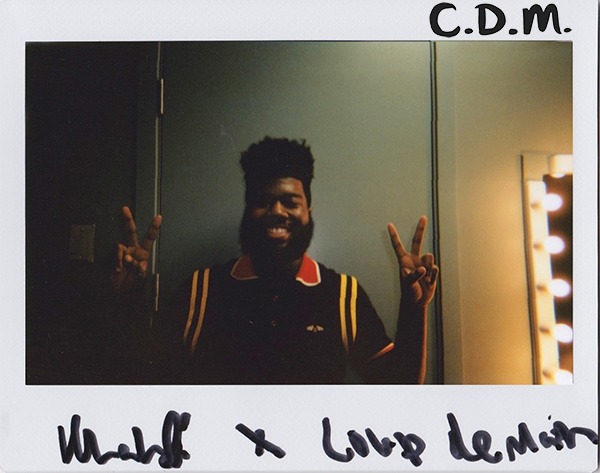 CDM: Your lyrics in 'Coaster' are really relatable: "Maybe you weren't the one for me / But deep down I wanted you to be." Do you think there's a tendency for there to be a difference between people's expectations and reality, in relation to relationships and everyday life?
KHALID: Yeah, because when a relationship is fresh, you create all these mental-- not mental notes, but mental wishes, and you wish within your mind, 'Okay, before we continued along this road within this relationship, this is what's going to happen, this is what they're going to give to me, this is what they're going to share with me,' and then, eight times out of ten, it's nothing like that and you have to learn to adapt. I feel like love is about learning to adapt, but then accepting that you adapted. I love to adapt, but maybe people don't like to adapt to me. I feel like I'm a little high maintenance <laughs> for love, right now.
MY FAVOURITE SONG ON 'AMERICAN TEEN' IS...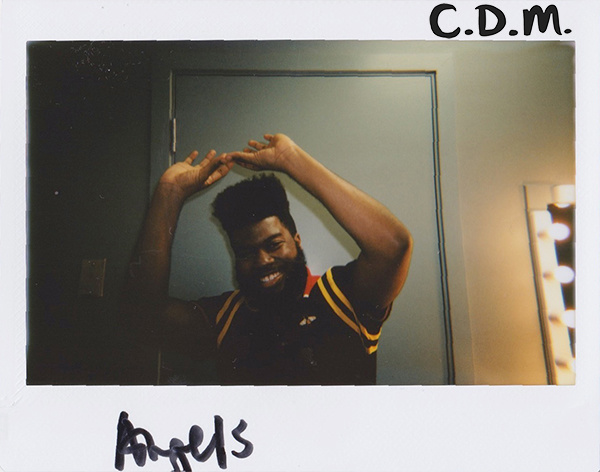 CDM: Billie Eilish is also on the cover of our next issue, along with you on the other double-cover, and she told us that you have a song coming out together very soon that her brother Finneas produced. What can you tell us about the song at the moment?
KHALID: Hopefully, super soon. She's awesome. She's just so beyond her age. I feel like age isn't even a thing with her.
MY FAVOURITE THING ABOUT LORDE IS...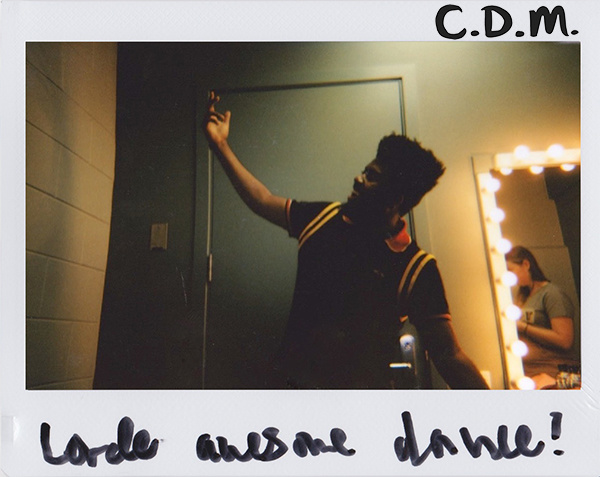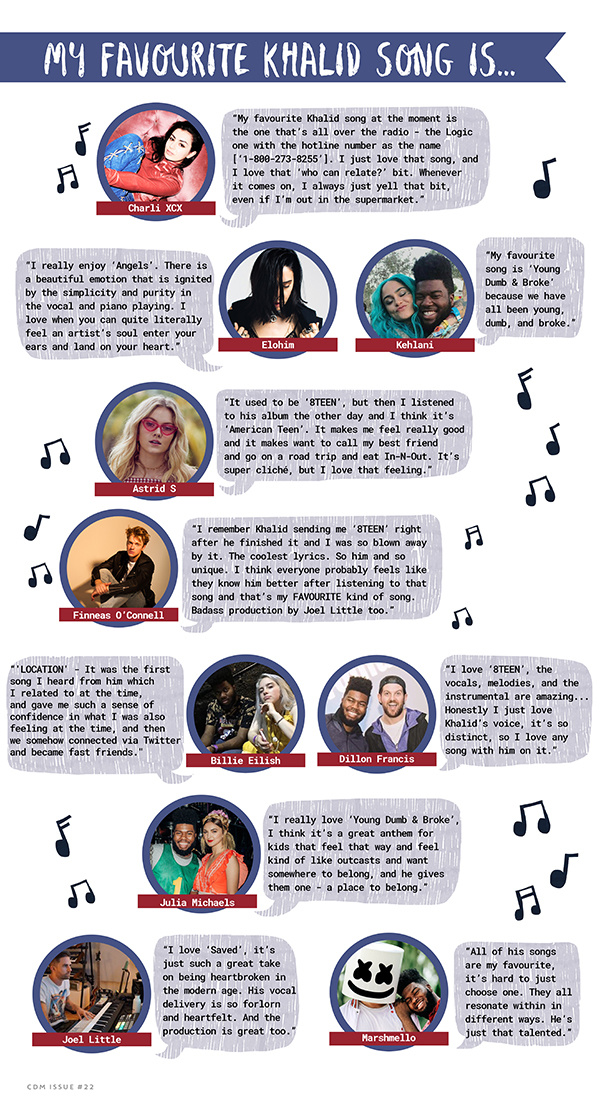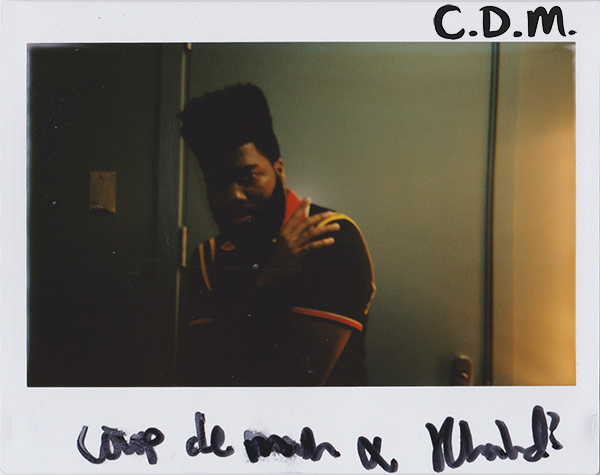 Khalid's album 'American Teen' is out now - click here to purchase.
Click here to purchase CDM Zine #7 feat. Khalid.
Watch the 'Young Dumb & Broke' music video below…