CDM Premiere: Kittens Of The Internet - 'Bitter' music video.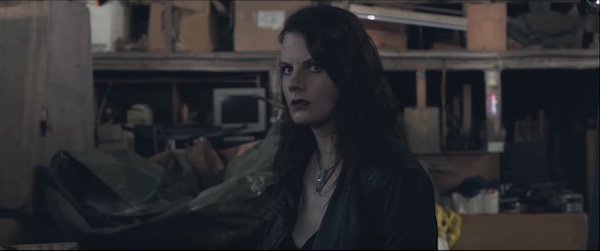 Coup De Main is excited to be premiering Kittens Of The Internet's new music video for 'Bitter', lifted from their upcoming debut EP, which is set for release this Friday, September 9th.
'Bitter' is a magical, synthy tune which showcases Katie's dark lyricism - "There's something that haunts me in the dark," the song opens with, something which the video reflects upon.
About the song, Katie says: "Bitter is about finding out the truth, but the truth really hurts. Your brain is overloaded with overwhelming thoughts that raise your heart-rate and you're lying in bed, tangled up in the sheets, not relaxing and definitely not falling asleep and therefore going a little crazy. To me it's about a personal grievance with a friend who I loved very much but she kept breaking my trust for her own benefit and this caused a lot of pain between us. It made for many sleepless nights. I kinda went crazy in my head for a while not really dealing with it and my thoughts seem to run more rampant in the dark. I had to find a way to stop those thoughts from derailing me, and writing this song with Mahuia gave me insight into how loco I was getting."
About the video, the band says: "Luke Sharpe, our Director (Bunker), wanted to capture the intensity and struggle of dark thoughts, when all you want is sleep, but it feels so unattainable and can feel like a physically exhausting battle. The location was important to the story, and the director and I hunted around for a long time to find the right place. We stumbled across a huge wooden barn out West of Auckland. There was a phone number painted on the side, so we rung it and the guy came out and took us for a tour. It was filled with army surplus uniforms, sewing machines, insect repellent from World War 2, maybe some mice. There was so much junk (or treasure, depending on how you see it) that crowded every inch of the barn that it naturally felt like a symbolic reference to the cluttered thoughts in your brain. The space outdoor setting felt like that isolation you feel after hours of no sleep... so the whole location resonated with us as the perfect place to film."
Watch the 'Bitter' music video below…