Win: a MOR candle.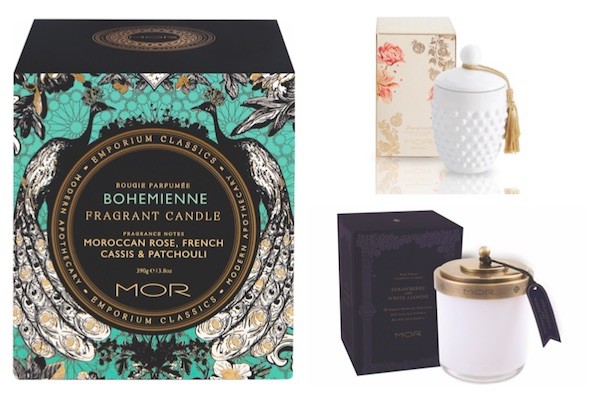 We're big fans of MOR candles - it's no secret. And with a wide array of scents to choose from, there's something for everyone. From their fruity Strawberry and White Jasmine, to the lively Pomegranate, each candle brings something new to the table, and now we want you to experience them too.
We've got three MOR candles (1 x Strawberry & White Jasmine, 1 x Pomegranate, and 1 x Bohemienne to give away) - find out how to win below…
HOW TO ENTER:
1. Follow @coupdemain on Twitter and 'like' Coup De Main on Facebook for all your MOR updates and news:
twitter.com/coupdemain | facebook.com/coupdemainmag
2. Tell us which of the three candles you'd most like to win, and why.
Make sure you're following Coup De Main on Facebook [HERE] and Twitter [HERE] for all the latest updates and competition announcements!
Load next