Drowners - 'On Desire' album review.
Drowners - 'On Desire' album review.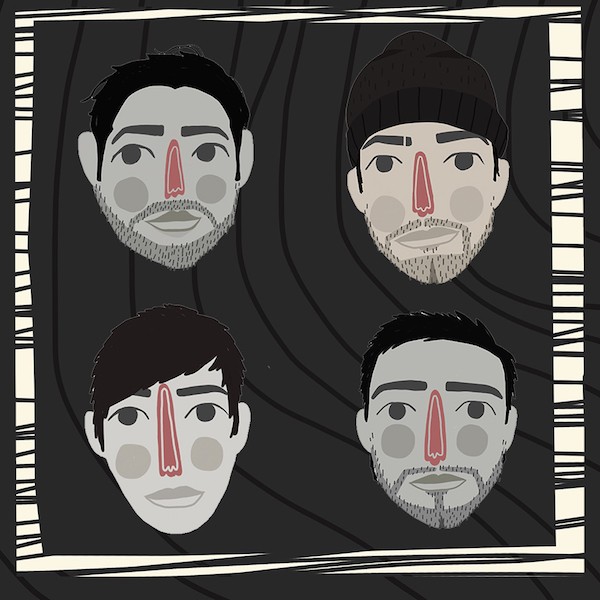 Drowners' eponymous debut secured the band a small yet solid fanbase, upon which upcoming album 'On Desire' seems certain to build. 'On Desire' strays from the formulaic indie-rock of its predecessor, sounding all the more intoxicating for stretching beyond the band's most obvious influences. The Smiths are out, and Echo And The Bunnymen are in. The result? A swathe of post-punk minor-key melodies laden with unforgettable guitar lines and explosive choruses. Fans of the band will be rewarded by a more mature record, whilst those who failed to be won over by previous releases may discover something more to their taste.
Lead single 'Cruel Ways' is not the album's opening track, but it's this that sets the tone for the record. Accurately summed up by the band as "caustic and catchy", it features a punchy guitar solo - a first for Drowners, whose tracks rarely hit the three minute mark. Matched with a gravelly vocal, distant strings, and (of course) a memorable riff, it's definitely a contender for 'On Desire's strongest track.
Tambourine and - more surprisingly - glockenspiel jangle sweetly beneath longing lyrics on 'Human Remains'. Whilst not the most inviting name, it's here and on 'Another Go' that fans of the band's early sound will find the most gratification. Earnest lyrics such as, "A disco ball rotation reflects upon the freckles on her face," sometimes veer a little close to snubbed sixth-former at the school disco, but in the name of honesty we can probably sneak that a free pass.
You'd be forgiven for incredulity at the suggestion, but we can confirm that Drowners have finally managed to write a slow-jam for this album. The beautiful 'Dreams Don't Count' follows the band's tried and tested lyrical theme (mooning after the object of their affections but failing to make a move), but the gentler approach is a welcome switch-up, before the album picks up the pace once again.
'Pick Up The Pace' sees lead singer Matt Hitt wandering between "rows of terraces", in a touching return to his Welsh roots. Now that the brash swagger of the first album has been toned down a notch, it's easier to remember that the frontman isn't a native New Yorker. What's more his accent comes through a little stronger this time around, a little detail that sweetens the album's bitterest moments.
Album-closer 'Don't Be Like That' hums with a driving bassline beneath the return of those subtle strings. "I re-read the words you wrote then I scroll through my regrets," Matt mourns, inadvertently illustrating the marriage of millennial experience and classic indie-rock that Drowners so perfectly achieve.
'On Desire' might not shove easy-access rock songs in your face, but there's something rather beguiling about this record. It's been a couple years since Drowners supported big names such as Arctic Monkeys and Foals on tour, and if 'On Desire' is anything to go by, it won't be long until they're back out there. If they continue along this trajectory, it seems rather likely that they'll be upgrading to a headline act sometime soon.
OUT OF 10: ???? ???? ???? ???? ???? ???? ????
YOU WILL LIKE, IF YOU LIKE: Echo And The Bunnymen, The Cure, The Vaccines, Arctic Monkeys, Spector... wandering around Welsh towns, and crushing on someone you can never have.
IN EMOJI-FORM:



MATT HITT SAYS: "The first record was written as though we were walking the crowded streets, whereas this one is more like we're observing it from a high window at night."
LIFE LESSONS LEARNT:
- "Desire doesn't fade, it only gets replaced." - Does this mean I'm going to be crushing on Matt forever?
- "She's hanging out with friends, no doubt comparing notes again." - Beware ladies, Matt's already onto exactly what happens when we hang out.
- "Leave it all to chance or let it go." - Advice that can be applied to literally any situation.
MUST-LISTEN: 'Cruel Ways', 'Human Remains', 'Dreams Don't Count'.
MUST-WATCH: 'Cruel Ways' music video.
Load next