Interview: Ryan Beatty, the boy of your dreams.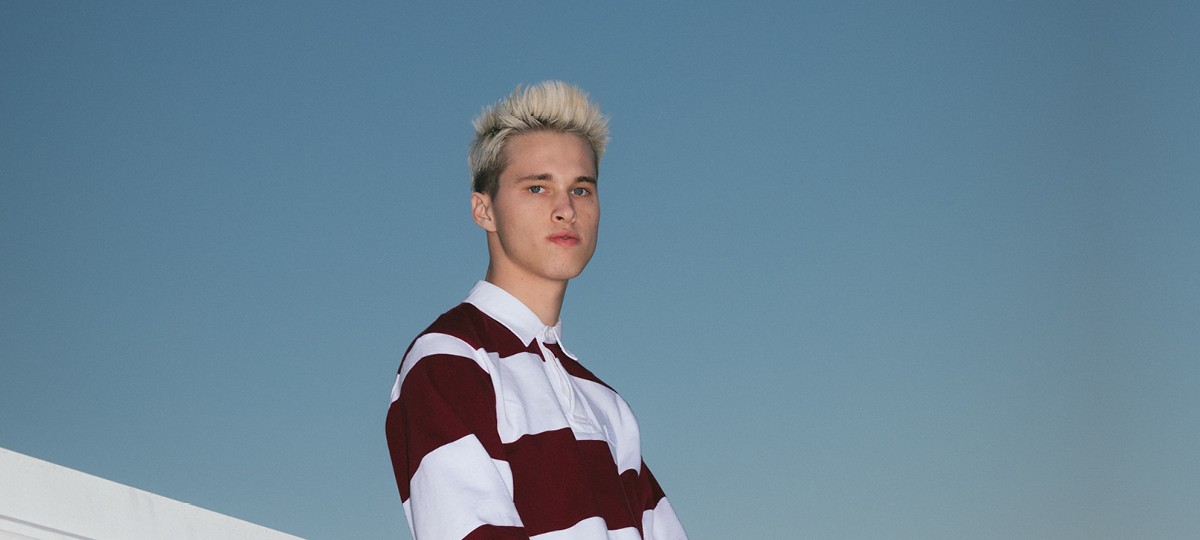 On November 16, Ryan Beatty tweeted, "I love being myself." It's a sentiment that is evident from listening to 'Boy In Jeans', Beatty's debut album, released earlier this year. When I talk with Beatty for the first time on the phone a few days prior to our cover photoshoot in Los Angeles, he tells me he's "searching for some inspiration." In the past year alone, he's released his first full body of work, eleven accompanying music videos, and lent his voice to projects by the likes of Brockhampton, Tyler, The Creator and Benny Blanco. So it's understandable that his inspiration has now gone on a slight hiatus. But this is Beatty - forever pushing himself as an artist and looking to what he can do next.
Seven years ago, Beatty was living a very different life. At sixteen, he began covering songs and uploading them to YouTube. After his version of Bruno Mars' 'Marry You' received over 6 million views, he was dubbed the new teen sensation, set to follow in the footsteps of Justin Bieber (who at the time had just sold over 283,000 copies of his first album in one week). His videos were picked up by the likes of Billboard, J-14 Magazine and the Teen Choice Awards, who proclaimed him the next big thing. Beatty's early solo music was in a similar vein to the up-and-coming heartthrobs of the time - the EP 'Because Of You' was premiered on Radio Disney, and he toured with Cody Simpson as an opening act. But after postponing his own headline tour and finding himself in a toxic management/label deal, he stepped away from music and the public eye altogether to focus on figuring himself out.
Click here to order a CDM x Ryan Beatty zine (i.e. a mini-magazine featuring photos and quotes from this cover-story).
In 2016, just three weeks after the deadliest mass shooting against LGBTQ+ people in history at the Pulse nightclub in Orlando, Beatty decided it was time to publicly come out. He stated on his Instagram that "it's taken 20 years of suffocating in the closet for me to become comfortable enough to say it, but now I can finally breathe." Coming out online is no easy feat, especially when you already have hundreds of thousands of adoring fans, but in doing so, it gave Beatty not only the ability to "finally breathe," but to truly feel like himself in both his private and public life.
The self-acceptance and unconditional love he felt from his friends and family (he had came out to his family the year prior) and a chance encounter with music producer Calvin Valentine a year before the eventual release of 'Boy In Jeans', eventually pushed him back into making music — this time on his own terms, with honesty at the forefront of everything.
Released on Benny Blanco's imprint label Mad Love Records, 'Boy In Jeans' chronicles Beatty's own life experiences of growing up, going to high school dances, navigating friendships, and other such relatable youthful memories. It's full of self-realisations (the mantra "Don't be afraid / This is what you're made for" on 'Haircut'), and much like Tyler, The Creator's beloved 2017 album 'Flower Boy', it showcases gay love, but in a more obvious and outright way. On songs like 'Powerslide' and 'Bruise', Beatty is totally unafraid to use male pronouns ("He gave me pleasure underneath the water"; "That's my man / And he dances"). In a move of queer synergy, Beatty tapped fellow gay artist Kevin Abstract to direct the video for the latter song.
As two artists flipping the switch on what it means to be popstars in 2018, the friendship and collaborations between Beatty and Abstract's boyband Brockhampton make perfect sense. After starting to hang out in Los Angeles, making music together came naturally, and Beatty's distinctive vocals have been part of some of their biggest hits, 'Queer', 'Bleach', and a standout track from the collective's latest album 'iridescence', 'Tonya', which Beatty performed with them on 'The Tonight Show Starring Jimmy Fallon' in June.
Though it's been five months since he released 'Boy In Jeans', Beatty shows no signs of slowing his creative outputs anytime soon. In the past month alone, he's been featured on two Tyler, The Creator songs, as well as a collaboration with Benny Blanco on his 'Friends Keep Secrets' album. At the time I talk with Beatty, he's in the process of planning his return to live shows, and with upcoming performances in Los Angeles and New York already sold out, it's clear that his fans are more than ready to see these songs come to life, and to continue the world of 'Boy In Jeans'.
We spoke with Ryan Beatty about his responsibility as an artist in the LGBTQ+ community, compartmentalising feelings, and the writing of 'Boy In Jeans'…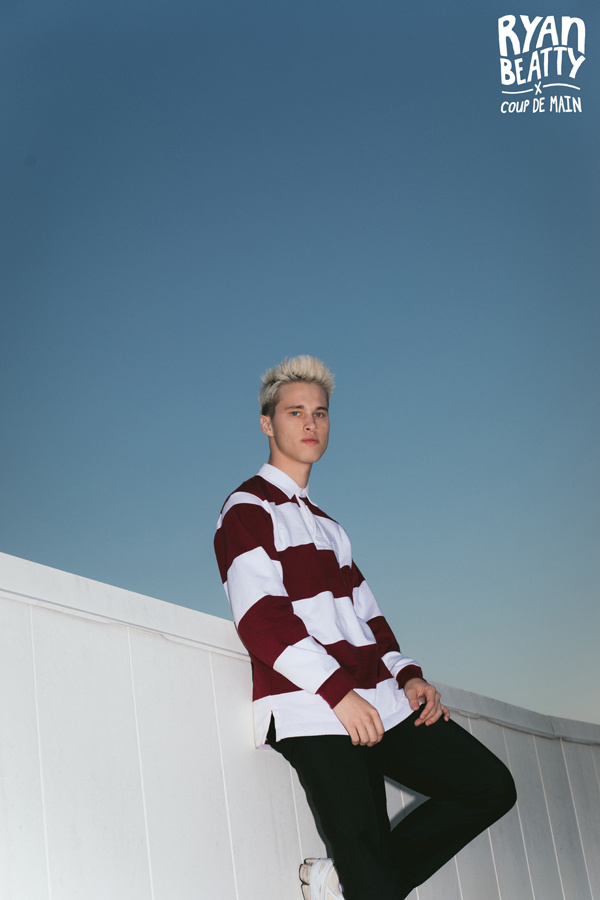 COUP DE MAIN: We really love your album 'Boy In Jeans'. You've said about the album title that, "When I hear that title, it feels like a painting almost. It creates an image for me that I think speaks for the album." Do you think it's important for music to evoke imagery for listeners?
RYAN BEATTY: Personally, what I get inspired by is when I'm working on music, I can picture something in my head as I'm listening to it. So it's important to me, because that's just what I am naturally inspired by. I'd say that there's an importance to it, in my opinion.
CDM: Are you doing a music video for every song on the album?
RYAN: That was the plan. I shot a video for every song on the album - I'm not sure if I'm going to put all of them out though.
CDM: There's three that haven't come out - 'Cupid', 'Money', and 'Speed'?
RYAN: Yeah.
CDM: Why did you want to shoot a video for each song?
RYAN: At first, I was going to shoot one video and leave it at that, but I just felt like there was still more that I could show. Honestly, it was just something that came about because I felt like I could just keep shooting videos. I also think that - kind of like what we talked about earlier - having an image with music can kind of create more of a depth for the listener,  so I thought having some visuals could go along with that.
CDM: When you're writing music, do you imagine a visual accompaniment to it, or is it something that comes later?
RYAN: Video-wise, no. To be honest, the visual component to my music is still something that I'm learning, it's still a different language that I'm learning and translating. Don't get me wrong, I have images in my head and things that remind me of what I'm singing or writing about, but I think I'm still learning to translate that though.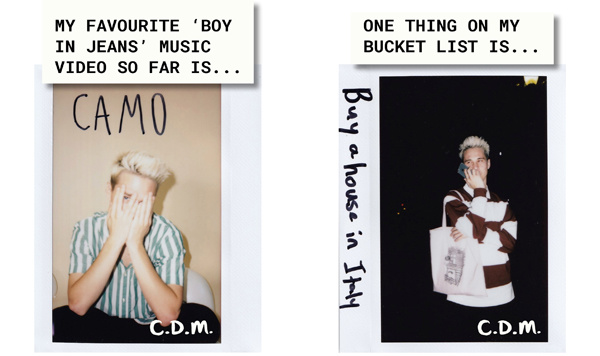 CDM: Was the album released through Benny Blanco's record label, Mad Love Records?
RYAN: Yes.
CDM: What was it like working with Benny on that?
RYAN: I made this record last summer, before I met any of those people. I didn't really know what to do with this record release, I just knew that I wanted it to come out in a way that felt right, and a situation that felt right. It was just all very natural.
CDM: The line in 'Haircut' when you sing, "I tried to fake it but it left a bad taste in my mouth," is really powerful. Do you think it's important for people to learn to live as their authentic selves, and not have to fake it?
RYAN: Absolutely. That line itself, really, in a very short sentence, describes exactly how I was feeling at the time - especially looking back on all the times that the things that I've worked on in the past never really felt authentic to me. So in the moment, while writing the song, it was that emotion that I wrote about, it was happening at the same time as creating it. That song is just so much of how I was feeling at the time, it's crazy. It just felt freeing to write. Personally, I definitely don't feel that you can create your best work until you're honest with yourself, and sometimes it takes a while to get there and kind of realise what that means.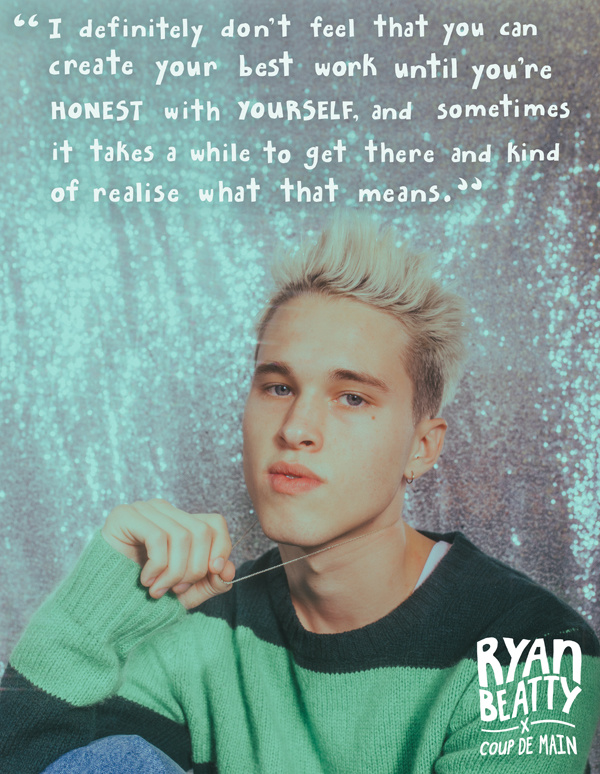 CDM: The outro lyrics of 'Haircut' sound like a personal mantra - "Don't be afraid / This is what you're made for." What were you thinking about while writing those lines?
RYAN: I didn't realise that I had this constant fear of failure. I had been making music for a while now, and that was me just telling myself to let that go. It's like a self-realisation, and you're right, it is very much like a mantra of doing what you feel is right in the moment and not trying to think about the outcome, not trying to think about how well something is going to do, or how you're going to be perceived or anything like that, and to just shake that feeling.
CDM: Do you think authenticity in music is the most important factor in making great art?
RYAN: I think it's definitely an important part of it. I'd say it's one of the most important things for me.
CDM: There are so many powerful lyrics in 'Boy In Jeans', but do you have a favourite line or lyric from the album overall?
RYAN: That's a hard one. There are a lot of moments that I'm really proud of, there is something about each song that I'm happy about. I got to write my real life in music, and the fact that people enjoy that is really exciting. The lines that are the most real life are the most exciting for me, because the more personal I get, the better I feel as a writer. So those types of lyrics are my favourite - and because I wrote the whole thing myself, every lyric is me, so I'm really proud of that.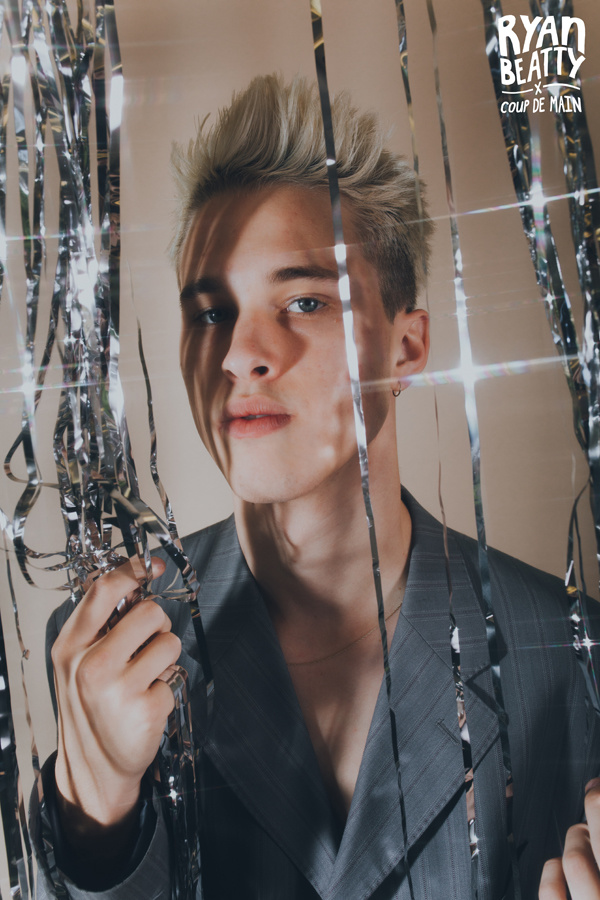 CDM: You refer to Harmony Korine in 'Crash', what made you want to refer to him?
RYAN: I think he's an artist that I consider to be polarising maybe, and I was using that imagery to refer to how I was feeling in the moment, and he's also an artist that I am inspired by.
CDM: You also refer to crashing cars in 'Euro'. What is it about that imagery that you're so drawn to?
RYAN: I got into a few car crashes in the last two years, so it was something always on my mind. I got into a car crash while I was writing this record, so I was comparing that to how I was feeling in life. There's a sense of recklessness I felt at the time while making the album, and using that imagery was very real life to me. But also, metaphorically, it kind of describes the lack of control I had. I just thought it made a lot of sense to me.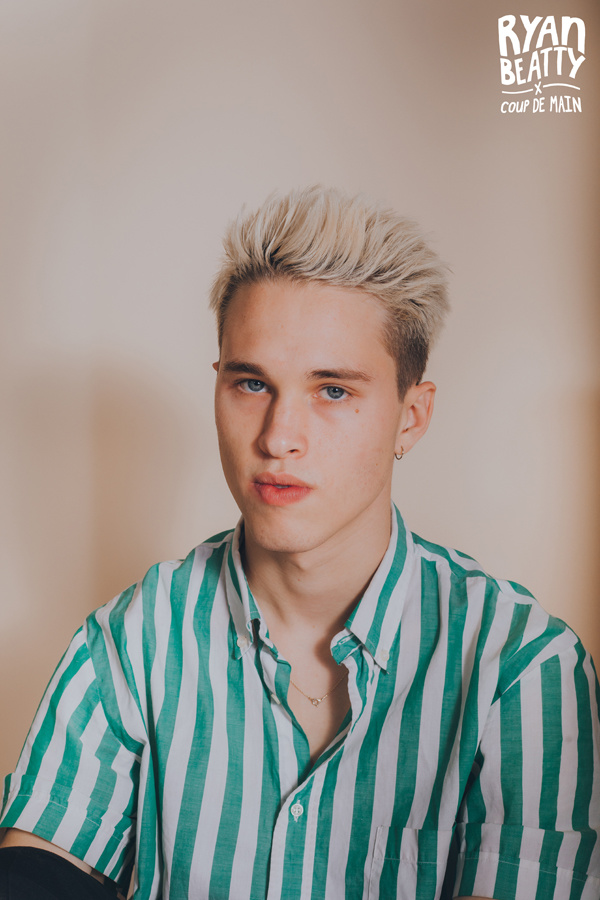 CDM: I think my favourite song on the album is 'Cupid', it captures such a youthful feeling of romance. What was running through your mind while writing that song?
RYAN: It's just tapping into that emotion of feeling in love with somebody. The song is very youthful, and it goes back to a time where I was maybe a bit more willing to be in a relationship where I was wanting to give my heart, and I really poured it out to somebody. But knowing that it's not something that's actually realistic; it's got pain. [The song is] kind of in the middle of getting lost in the euphoria of being in love, and also at the same time knowing, 'This is not something that's going to work out.' It's really just painful, honestly, and I'm really proud of that one.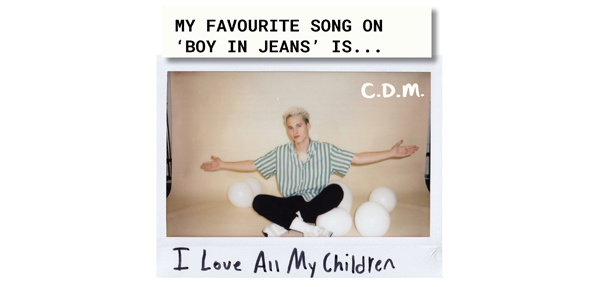 CDM: True or false: Jaden Walker did the spoken word intro ("This is not real, this is a memory / A real memory") to 'Bruise'?
RYAN: Not true!
CDM: Genius.com is a liar.
RYAN: I don't know where that came from, that's hilarious. You'll have to clear it up. <laughs>
CDM: In 'Camo' you talk about keeping your "feelings hidden." Why do you think it's so hard to come to terms with feelings sometimes, especially when they're ones that are hard to deal with?
RYAN: For me, it's very easy for me to ignore my issues and kind of just gloss over things - even things that are really important for me to figure out. I'm really good at compartmentalising and not dealing with things, people, or my emotions. That song is very much me being in a manic state of mind and finding the joy in the destruction of it all - and it's not good, but that's how I am sometimes. It felt good to write that one because it was very honest to where I was at.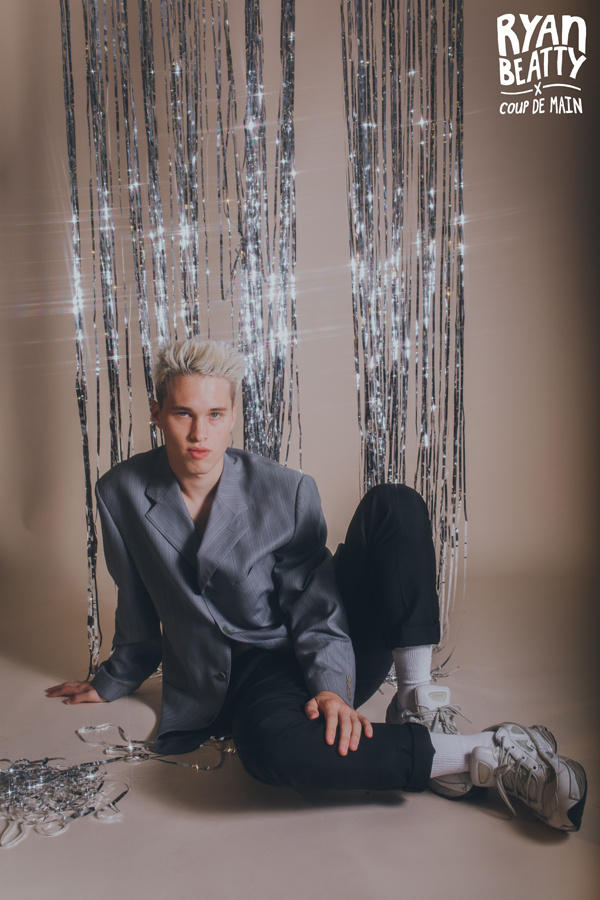 CDM: What was it like writing the song, 'God In Jeans', with all the religious references? You grew up in a religious family, right?
RYAN: Yeah. I liked writing that song because there was something that scared me about using that imagery. I kind of wanted to just embrace it. I felt that although it was frightening, it was also very powerful.
CDM: When you sing about your parents in 'Pink Floyd' and say, "I owe them everything," it's really touching. What was their reaction to hearing that song for the first time?
RYAN: They cried, and I just felt like everything came full circle. My parents have sacrificed a lot for me, and I always felt like I owed them something even though it was never really like that, they never made me feel that way. I think it was a beautiful moment to play that for them, because going back to what we were talking about before, I'm good at ignoring how I feel about things and I'm good at hiding how I feel. That was something I never really shared the guilt I felt with them over all this, so to be able to share that through music, I think it was really powerful.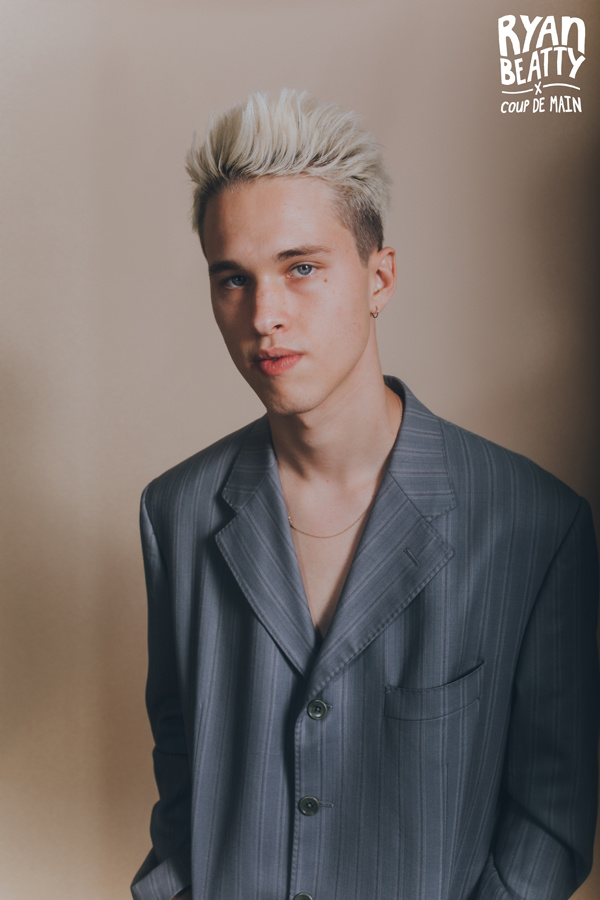 CDM: Is the beginning of 'Money' an actual audio sample from a conversation you had?
RYAN: Yeah, all of the skits in the album are real conversations from videos on my phone. They were added last minute, I took the audio from certain clips on my phone at the time of making the album.
CDM: The lines, "When you've got friends / And you got that money / Honey, they're your friends until the money's spent," are really, really sad, but also an interesting take on friendship as a currency. Do you think society places too much value on having a large phonebook of friends and equating the number of friends we have with our self-worth?
RYAN: Yeah. I've found that I have very few friends and it's a position I put myself in for a few reasons, and one is because it's hard for me to open up to people. I feel like I protect myself a lot, just from past experiences of friendships - people that you realise don't have your best interests. And I've embraced the fact that the friends I have are the friends that I have, and I'm grateful for those relationships even though they're fewer than most people, maybe. But I think it's more about the quality over quantity, you know? That being said, I do think I could be open to friendships more, and that's something I'm trying to work on more.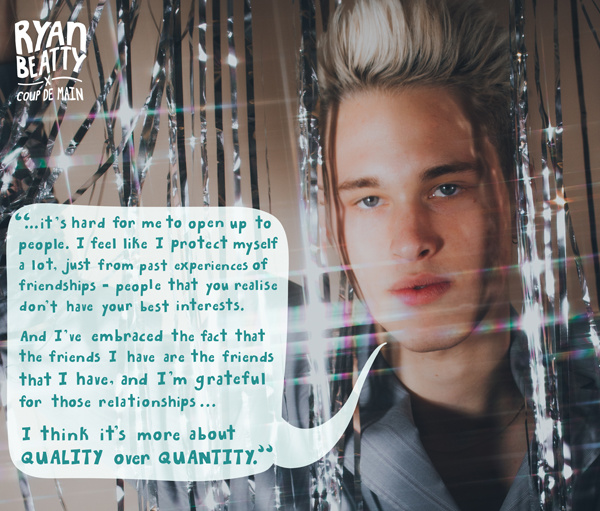 CDM: In your Paper Magazine interview, you shared that you now feel like you're in a place where you're not afraid to say 'no' - and I feel like that confidence in your voice is really important to have as an artist. How does that feel for you now?
RYAN: That's something that I realised - it's still finding your self-worth as an artist, and knowing that you don't always have to rely on bigger corporations or other people. It's just about doing what's best for you, and trying to subtract the idea of what might make you successful or whatever, and just focusing on making something that's great. I made this album with no money and no budget or anything like that, and so much came from it - and it was because for years I said 'no' to so many things and I kind of put myself in a position where I was really isolated from the music industry and from every connection I made. I just knew that there was something more important out there for me, so I waited for a long time and I found myself with the opportunity to make something that I felt was great. I'm just happy that I stuck to what I felt to be true to myself.
CDM: It's hard for up-and-coming musicians, they're so often afraid to say no because there are all these outside voices and opinions telling them what they should do to succeed - so it's cool to see your journey from where you've been to where you are now.
RYAN: Yeah. When I really put it in perspective, I laugh honestly, because it's just crazy how things have worked out.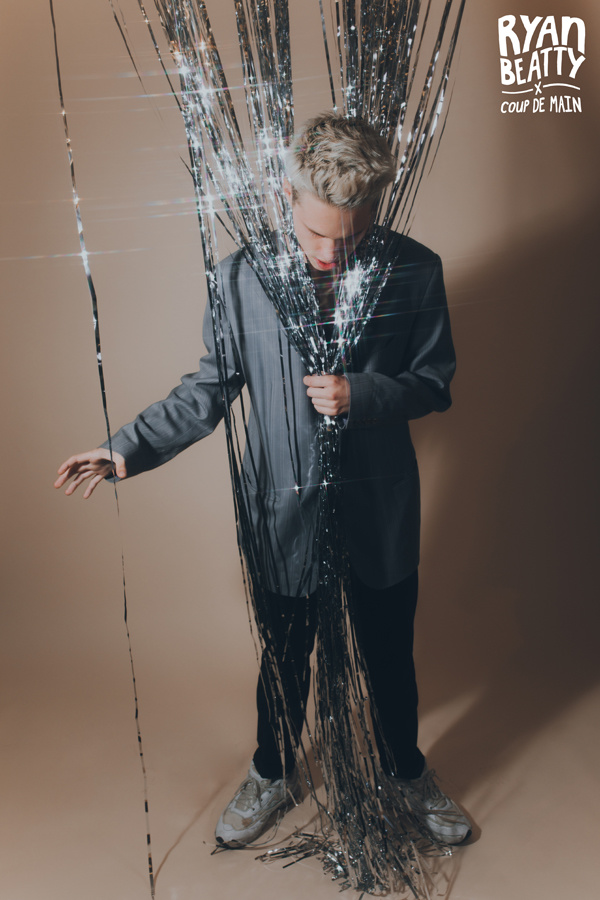 CDM: What's it been like seeing the reaction from the queer community to your album? It must be such a cool feeling to know the power and strength that it's giving to other people - especially people maybe not feeling comfortable with themselves?
RYAN: Absolutely. It definitely feels like a responsibility in a sense, and I just want to be able to be myself, and to have people be inspired by that is really cool.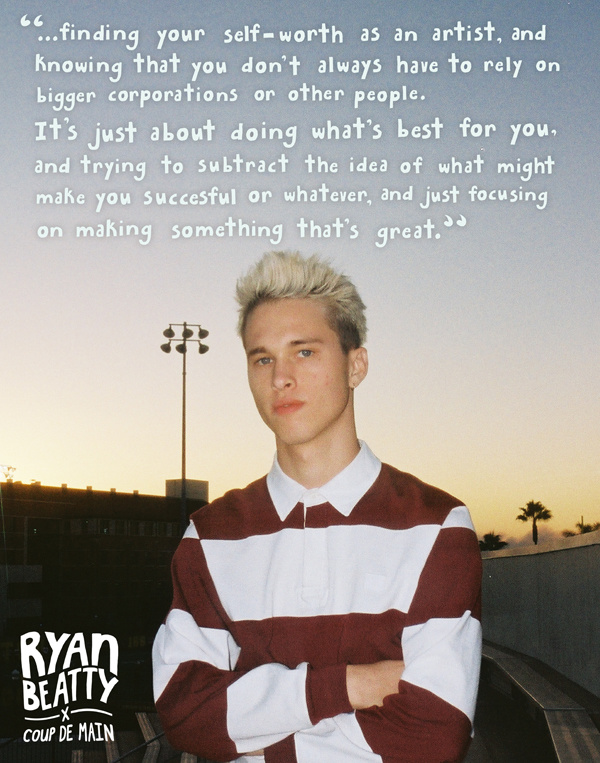 CDM: Do you think that pop music is becoming a more diverse place, in terms of different voices being able to tell their stories in music?
RYAN: I think that it's become a more diverse place. I think that there's a long way to go, but I think that there have been strides made, especially in the past few years.
CDM: Do you have any live shows planned in support of the album at the moment?
RYAN: Hmmm... Live shows are something that I've been working on, I'll say that. At some point it'll happen, but like this record, I just want everything to be right. I'm not going to rush anything.
Ryan Beatty's album 'Boy In Jeans' is out now - click here to purchase.
Watch the 'Flash' music video below…