Review: Shawn Mendes & Julia Michaels - Spark Arena, November 2017.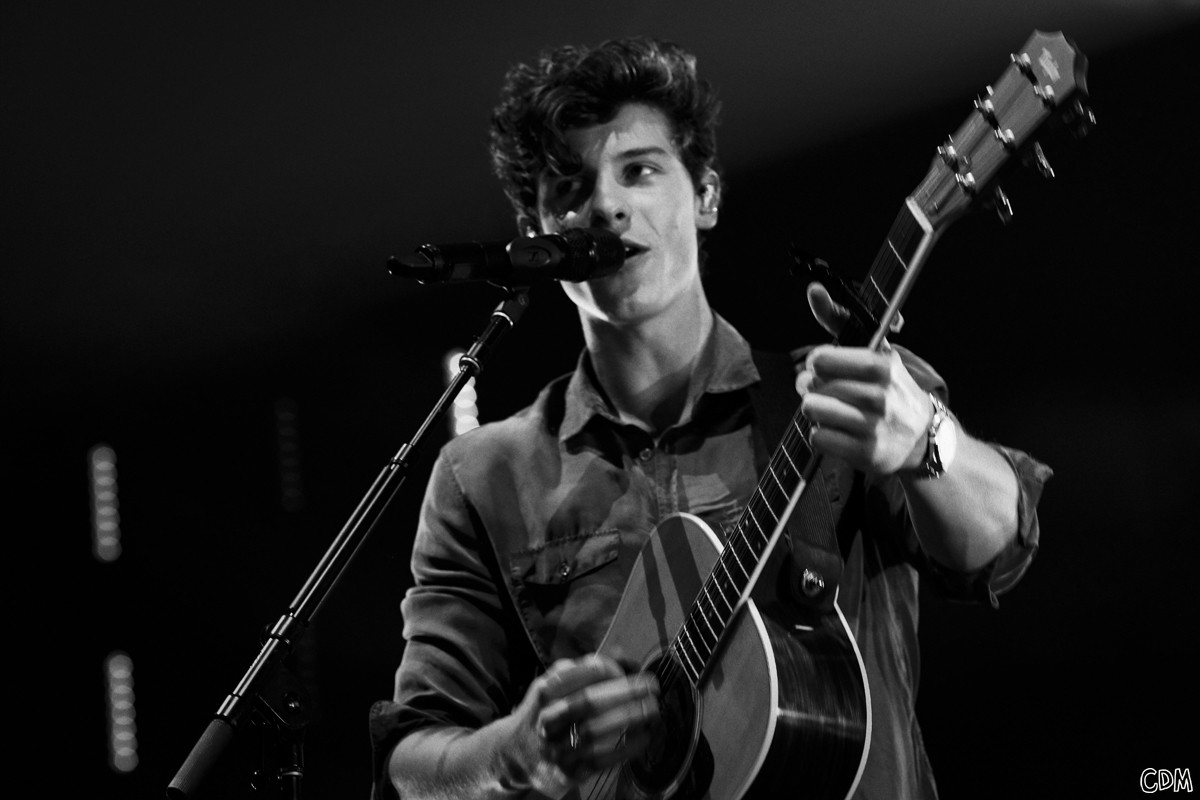 Both Drake and Justin Bieber were a part of the pre-show playlist at Auckland's Spark arena last night - only fitting that it was for fellow Canadian popstar Shawn Mendes' first ever show in New Zealand. And it's been a long time coming for Mendes - having previously visited Australia last year for several intimate shows at Sydney's Enmore Theatre - but now with his sophomore album 'Illuminate' under his belt, it was only fair that he made his way down under.
Before Shawn took to the stage however, his support slot Julia Michaels treated the eager audience to a brief, yet stunning set. Opening with her sex-positive song 'Pink' - from her mini album 'Nervous System' earlier this year - Michaels made her presence on the stage known. And she's a natural. Blowing a kiss to the audience in the final chorus, Michaels had charmed the audience already, after just one song.
Cellphones lit up the arena for 'Worst In Me' at Michaels' request, with a truly emotive and vulnerable performance, followed up by a sassy and back-and-forth version of 'Uh Huh', with the crowd happily joining in, before she closed her set with breakout hit 'Issues'.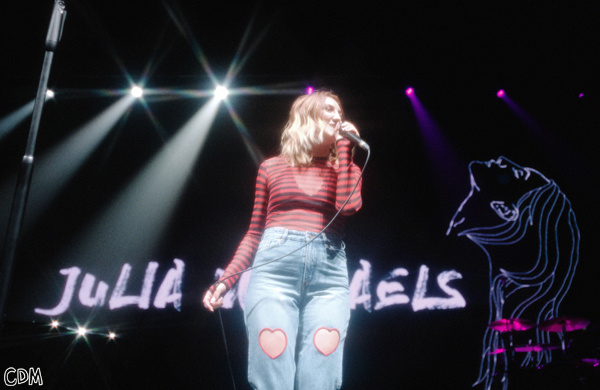 Soundbites introducing Mendes and listing his many achievements soundtracked the official beginning of the Illuminate World Tour, before he burst onto the stage with his band and straight into his newest song, 'There's Nothing Holdin' Me Back'. "Thank you so much for coming, I hope you enjoy the show," Mendes said leading into the criminally underrated deep cut 'Lights On' - the ultimate body-positive anthem, which also showcased Mendes' talent for electric guitar (which he's said has been inspired by his love and appreciation for John Mayer, and particularly the 'Continuum' album).
With two albums to his name, choosing songs for a set-list can always be a bit tricky - but Mendes managed to fit in a selection of his older catalogue with a medley of the songs from his 2015 debut album 'Handwritten' including 'I Don't Even Know Your Name', 'Aftertaste', 'Kid In Love', with a dose of the Jackson 5's 'I Want You Back' thrown in for good measure.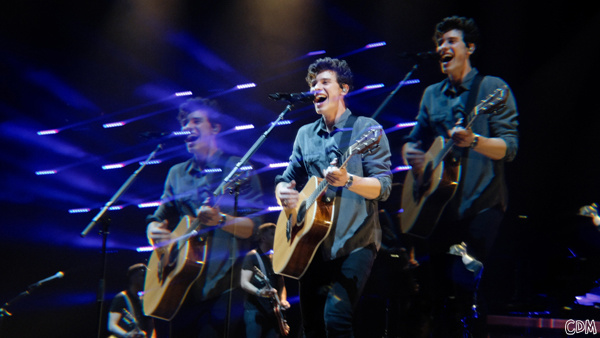 Having been fortunate enough to see Mendes four times in the past year-and-a-half period, last night's show was a sheer testament to how far he's come in that time - since first seeing him play a University campus gymnasium in New Jersey before 'Illuminate' was released, to now, near selling-out a 12,000 capacity arena on the other side of the world. His live show over this time has consistently grown from strength to strength - and alongside this, his production has expanded into an arena setting, with a spherical globe floating above the B-stage at the back of the arena (reminiscent of Drake's very own sphere), which was lit up at various parts during the show.
Mendes took to that B-stage for a piano-led mash-up of Ed Sheeran's 'Castle On The Hill' with his own 'Life Of The Party', before an acoustic rendition of 'Three Empty Words' (a song he once said was written "straight from my emotions and my heart") which stunned the audience into near silence. The latter half of the set saw highlights in the heart-wrenching slow-jam 'Don't Be A Fool', 'Roses' (an 'Illuminate' bonus track which was co-written with Tobias Jesso Jr.), and the inspirational and relatable 'Understand'.
Ending his show was never going to be an easy feat, but 'Never Be Alone' inspired a truly heartfelt moment amongst his fans - before a (very loud) request for an encore led to a memorable singalong of 'Treat You Better'. With a reaction like this for his first ever visit to New Zealand, there's no doubt that Mendes will return - and hopefully soon.
PHOTOS TAKEN WITH FUJIFILM'S NEW X100F CAMERA - click here for more info.
Set-list - Julia Michaels:
Pink
Make It Up To You
Just Do It
Worst In Me
Bad Liar / Love Myself / Good For You / Used To Love You / Sorry
Uh Huh
Issues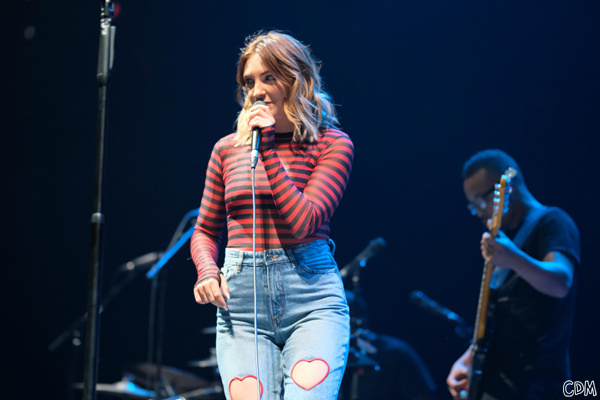 Set list - Shawn Mendes:
There's Nothing Holdin' Me Back
Lights On
I Don't Even Know Your Name / Aftertaste / Kid In Love / I Want You Back
The Weight
A Little Too Much
Stitches
Bad Reputation
Ruin
Castle On The Hill / Life Of The Party
Three Empty Words
Patience
Roses
No Promises
Understand
Don't Be A Fool
Mercy
Never Be Alone
Encore:
Use Somebody (Kings Of Leon cover) Treat You Better