5 things not to miss at Taylor Swift's reputation show this Friday night.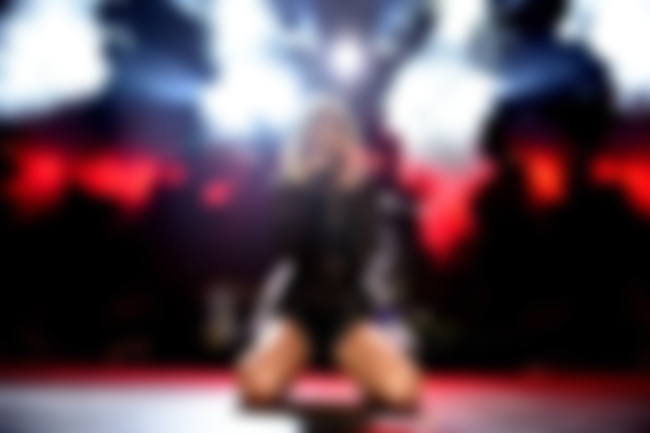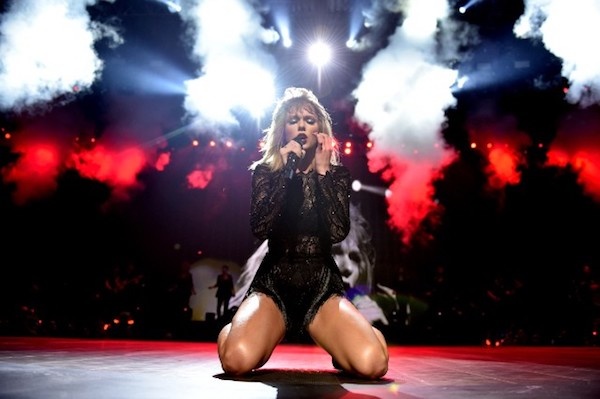 Taylor Swift is set to perform at Auckland's Mount Smart Stadium this Friday, and in anticipation for her first New Zealand show in five years(!!!), we've put together five things about the reputation tour that you don't wanna miss.
Check them out below, and get your tickets for the show here.
#1. The 'Delicate' meme. If you're not familiar, back in May a fan screamed the words "1, 2, 3, let's go bitch," between the lines, "But you can make me a drink…" and "dive bar on the east side, where you at?" and thanks to the Internet, it's travelled far and wide - with fans (and the likes of Camila Cabello) singing it at shows now:
#2. If you were lucky enough to attend the '1989' tour, you'll remember the light-up bracelets that the crowd got - and they're back for this tour too!
#3. The surprise song! Any guesses for what she'll perform acoustically to the Auckland crowd? She's already performed the likes of 'All Too Well', 'Wildest Dreams', 'Holy Ground', 'Our Song', '22', 'Mean', 'Teardrops On My Guitar', and heaps of older songs.
Maybe it'll be 'Out Of The Woods', as an ode to the video that she filmed in New Zealand?
#4. There's a mash up of 'Bad Blood' and 'Should've Said No' and it's incredible. Queen of mash-ups.
#5. She performs 'Shake It Off' with her tour mates Charli XCX and Broods!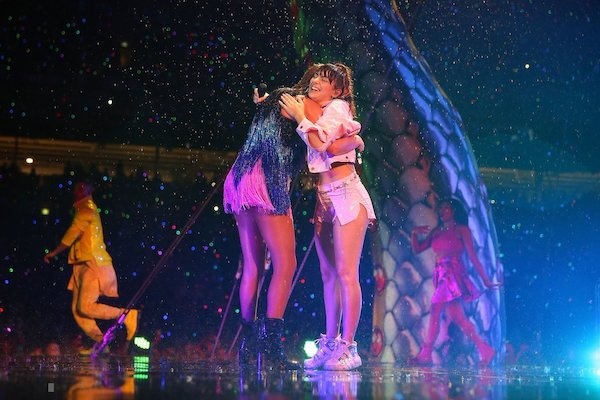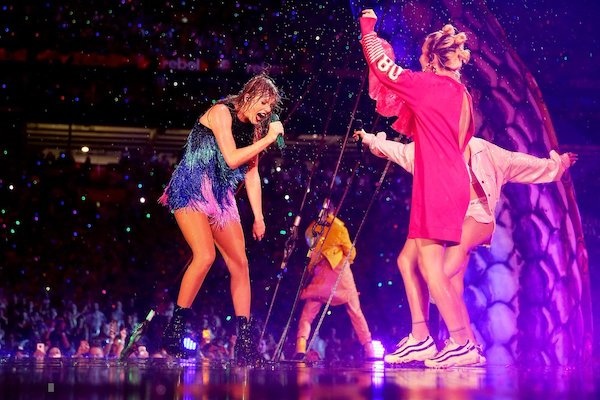 Final tickets for Taylor Swift's show are on sale now - click here to purchase.
Watch the 'Delicate' music video below…