Must-watch: The 1975 x 'Star Wars' themed Halloween show.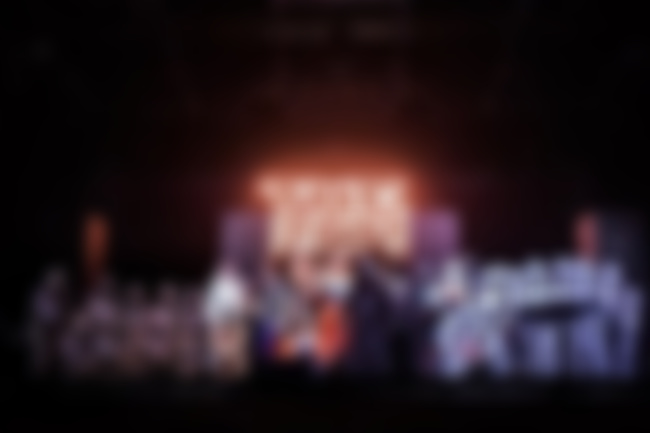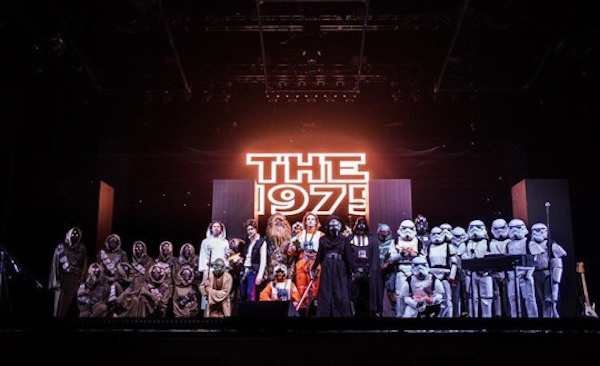 'Cuz what is a show on Halloween without an entire crew dressed up in theme? The 1975 played a show last night in Pittsburgh, and it saw the entire crew and band-members dressed in 'Star Wars' related attire - with Matty even leaving the venue earlier in the day in a full Kylo Ren get-up:
The theme was somewhat teased via Matty's snapchat recently:
Check out more photos/videos below:
The show first began with intro text customised for The 1975 - with a R.I.P. Harambe message even at the end:
Ross was dressed as Chewbacca:
It's very strange seeing Kylo Ren sing 'The Sound' while holding a handful of red roses at the same time:
And John was dressed as Princess Leia!
The end of the show also had classic end-credits:
Anyway, I love this band.
Watch the 'A Change Of Heart' music video below...
P.S. Read our cover story with The 1975 here.