Listen to the previously unheard Paramore song 'Tell Me It's Okay'.
Listen to the previously unheard Paramore song 'Tell Me It's Okay'.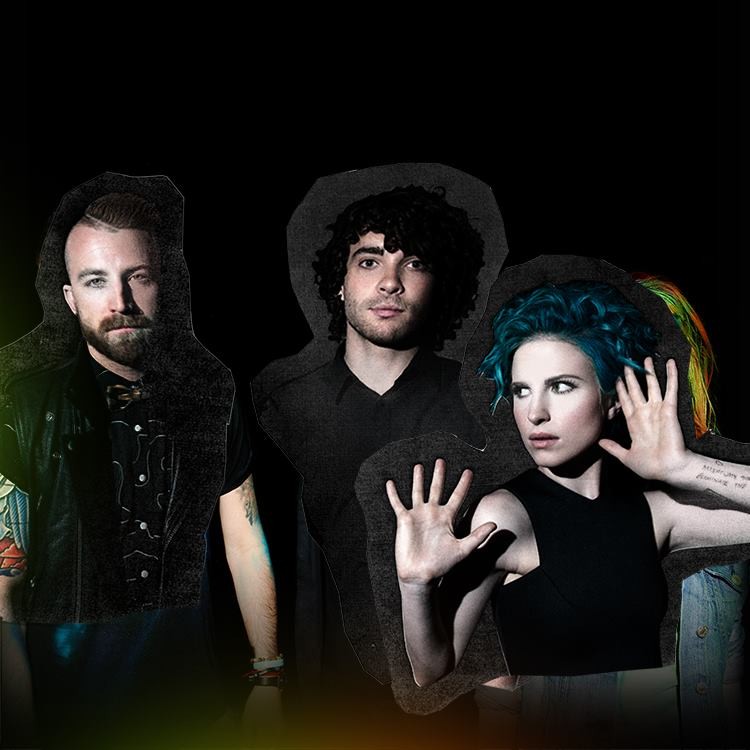 The deluxe edition of Paramore's self-titled album was released digitally earlier this week, and on it features a demo of a previously unheard song called 'Tell Me It's Okay'.
About the re-release of the album, the band's Hayley Williams has said:
"You already know about this but, to bid 2014 goodbye, we're leaving you with a re-release of our Self-Titled album. The re-release includes tracks from our favorite show on Monumentour, which took place at Red Rocks in Colorado. We didn't originally intend to ever do anything with the recordings. It wasn't planned. We just loved the show so much and felt it embodied the rawness and the fun that we had with you over the summer. The songs we chose to include from that show are mostly ones that weren't on The Final Riot (save for "LTFB", which we just HAD to have since we played that and "Part ll" back to back!). These recordings are un-touched and though they're not perfect, we are psyched that we caught it on a recording because it was so special for us.
The re-release also has ALL 3 B-sides! Maybe you've already heard "Escape Route" and "Native Tongue" but there is noooo way you've ever had the pleasure of "Tell Me It's Okay". It's such a cool song. I'm so happy we finally found a home for it. For whatever reason, at the time, it just didn't fit the album. We never even finished recording it! This is the scratch demo that we recorded all in one take while Ilan was tracking drums at Sunset Sound. I later added some harmonies, Taylor threw an extra guitar bit here and there, and that's pretty much it! The lyrics were always important to me and very true to that particular time in our band's life. Maybe I'm giving too much away here but… it IS okay to be happy NOW.
Lastly, there's the duet I did with Joy Williams (formerly of The Civil Wars) on "Hate To See Your Heart Break". We recorded our vocals (to the original track) in Santa Monica, CA about a week after the Monumentour ended. Joy has been a friend and a mentor of mine since I was just 12 years old. I met her, by fate, about a month into moving to Franklin, TN. She was on her own musical journey and I was chomping at the bit to start my own… (little did I know I would meet the guys like 6 months later). Joy has been an incredible example of strength, perseverance, faith, and grace throughout all the years that I've known her. I always wanted to be able to sing like her and being able to duet with her actually felt like an amazing tribute to the inspiration she's given me. Taylor and his family are also close with Joy and he is actually the one who brought up having her on the song. It's the first time we've ever collaborated with anyone as a band and we're all really really proud we were able to invite someone into Paramore's world who completely understands multiple aspects of who we are. Whether you're a Paramore fan, a Civil Wars fan, or you just like pretty songs… This one will satisfy, I swear!"
Listen to 'Tell Me It's Okay' below, as well as 'Native Tongue' and 'Escape Route'…
P.S. Click HERE to read our latest interview with Hayley.
Load next