Watch Mark Ronson and Bruno Mars perform 'Uptown Funk' on SNL.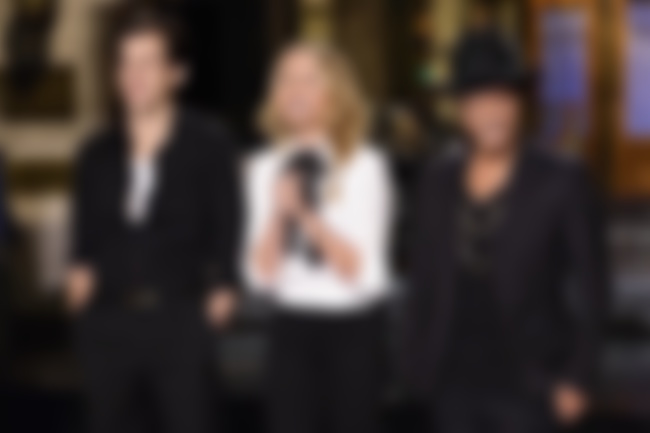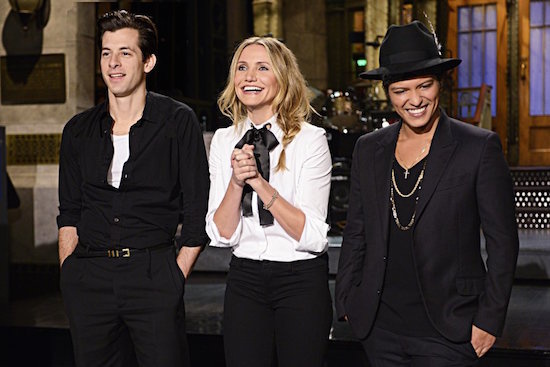 Mark Ronson and Bruno Mars were the musical guests on 'Saturday Night Live' this week, performing 'Uptown Funk', the lead single lifted from Ronson's fourth studio album expected for release early next year.
The performance is reminiscent of the music video that has just been released (click here to watch it), and features some funky back-up dancers/singers, as well as Ronson looking very smooth playing the awesome guitar riffs of the song.
Watch the performance of 'Uptown Funk' below…