5 reasons you should see Tierra Whack live in Auckland this July.
5 reasons you should see Tierra Whack live in Auckland this July.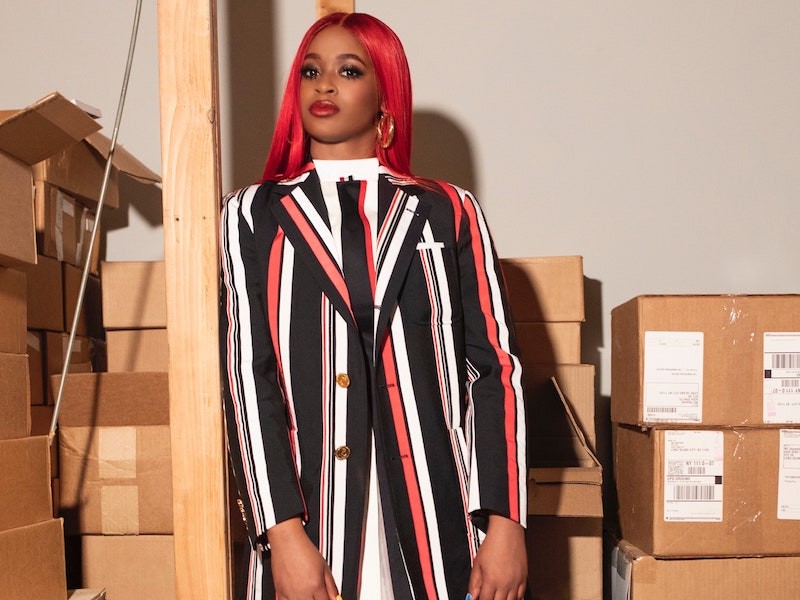 Philadelphia native, Tierra Whack, is returning to New Zealand in July this year. Whack will be performing in Auckland at the Powerstation for one very special show where she'll be performing tracks from her earlier releases, plus songs from her latest 2021 'Rap?, 'Pop?', and 'R&B?' EPs.
Tickets for Whack's New Zealand show are on sale now.
#1. It'll be your only chance to hear Whack's magnetic songs live and in-person - including highlight tracks 'Body Of Water', 'Heaven', and 'Stand Up'.
#2. Skip the shipping costs and purchase your Tierra Whack merchandise right there in person to take home with you - for now, you can check out what she has over on her merch store here.
#3. Whack is always bringing something completely fresh and colourful to every stage she stands on so we can't wait to see what her outfit for this show is going to be... 
#4. The Powerstation is a super intimate and great venue to see artists live that you have always wanted to check out a performance from - see her set from ACL festival to see what you're in store for.
#5. This show will be one of the very first live international performances in a very long time, so make sure you don't miss out!
Purchase tickets to Tierra Whack's Auckland show here.
Load next