CDM presents: Broods' 2015 NZ Evergreen Tour.
CDM presents: Broods' 2015 NZ Evergreen Tour.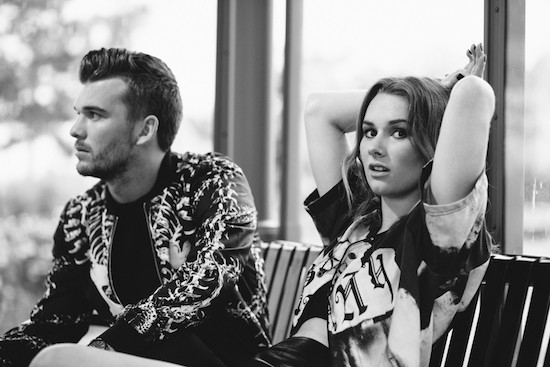 Broods have been busy touring the U.S. with Sam Smith and doing other important-people-things, but this February the duo will be returning home for their biggest New Zealand tour to date - playing six major centres and performing to all-age crowds everywhere!
Tickets to the tour will go on sale from Thursday, December 4th, from all the usual outlets.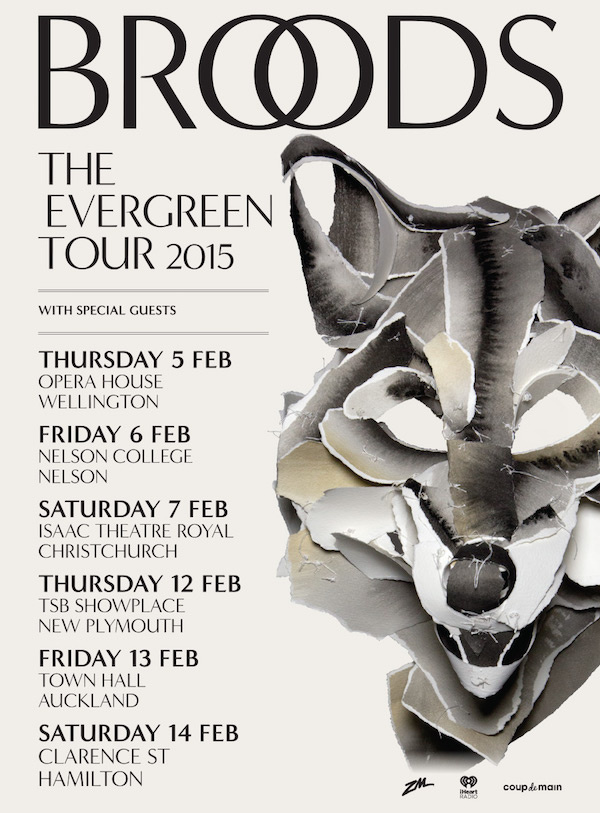 "The duos' career to date has been fast paced and high impact. Debut album Evergreen was released in August and included massive hits 'Bridges', 'Never Gonna Change', 'Mother & Father' and brand new single 'L.A.F'. Produced by prominent New Zealander Joel Little, the album went straight to #1 on the NZ Top 40, Top 5 in Australia and Top 40 on the US Billboard Hot 100 charts and cemented Broods as ones to watch.
They've also toured with the likes of Ellie Goulding, HAIM, CHVRCHES and there are more overseas dates to be announced. Performing live is where Broods have found their natural home "Touring has made us realise how important it is to not just be yourself, but to back yourself." Georgia says. "If you're not being true, you'll never stand out." Over an ever-growing itinerary of performances across the globe the bands' sound and light show has become crucial. They've had to learn how to dance like no-one is watching and sing like no-one is listening "We've loosened up a lot," says Caleb "We're in the moment and we're focussed on making it special every time."
They've been nominated for the prestigious APRA Silver Scroll Award, Vodafone Single Of The Year, Vodafone People's Choice and Breakthrough Artist Of The Year at 2014's Vodafone New Zealand Music Awards and Broods international success story is no secret. Amongst their hectic touring schedule it is an absolute treat for their home country fans that they are playing such an extensive New Zealand tour.  Their track record to date proves that these tickets will sell out fast. Do not wait."
Click HERE to read our latest interview with Broods.
BROODS - EVERGREEN TOUR 2015
Thursday 5th February - WELLLINGTON - Opera House
www.ticketek.co.nz
Friday 6th February - NELSON - Nelson College
www.ticketdirect.co.nz
Saturday 7th February - CHRISTCHURCH - Isaac Theatre Royal
www.ticketek.co.nz
Thursday 12th February - NEW PLYMOUTH - TSB Showplace
www.ticketmaster.co.nz
Friday 13th February - AUCKLAND - Town Hall
www.ticketmaster.co.nz
Saturday 14th February - HAMILTON - Clarence Street
www.ticketek.co.nz
Watch Broods performing 'Four Walls' live below…
Load next