An online accompaniment to CDM Zine #16 - Attention Zine.
An online accompaniment to CDM Zine #16 - Attention Zine.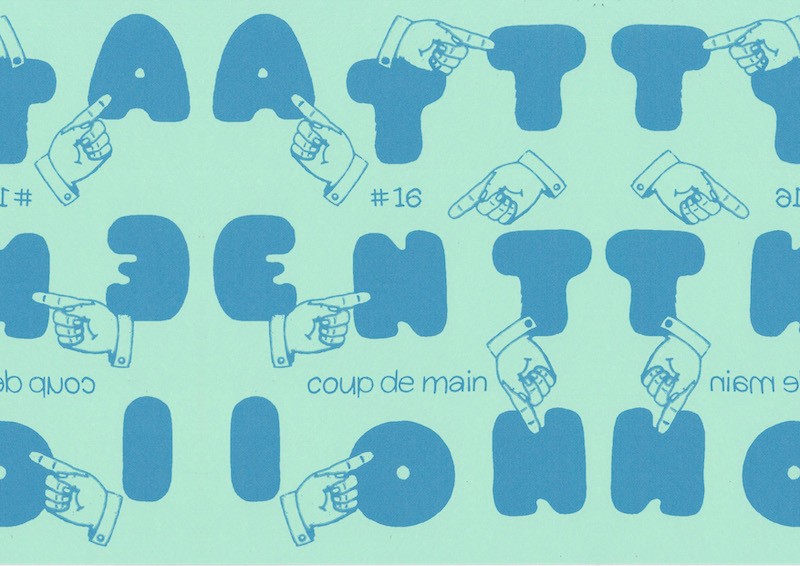 The theme of this month's DIY zine is 'attention' and we have contributions this month from guest curators: Alison Sudol, Dayglow, The Driver Era and Mazie. 
+ Milly Alcock and Emily Carey on their debut in HBO's 'House of The Dragon'.
+ Todd Field and Cate Blanchett on their new film 'TÁR'.
+ Danai Gurira, Letitia Wright, and Lupita Nyong'o on their return to the MCU in 'Black Panther: Wakanda Forever'. 
Exclusively for this print zine, each guest curator has put together some pages relating to what attention means to them...
+ thank you to Wyatt Knowles for designing the cover of this month's zine!
Here's a li'l rundown of our curators this month:
ALISON SUDOL
Now based in London, Alison Sudol is an American singer-songwriter, musician, actress, and video director. Sudol has previously released three albums under the moniker A Fine Frenzy and has made her comeback to music as Alison Sudol in 2018 going on to releasing her debut album in 2020. She has also starred in the acclaimed 'Fantastic Beasts And Where To Find Them' film franchise. 
DAYGLOW
Dayglow (a.k.a. Sloan Struble) has just released his brand new 10-track album 'People In Motion' last month. Watch the video for the latest single 'Then It All Goes Away' below...
THE DRIVER ERA
Duo of brothers Rocky and Ross Lynch made their way to New Zealand back in September and we got the chance to chat with the guys, take some pictures, and get them to fill out some zine pages. 
MAZIE
21-year-old Baltimore artist Mazie's song 'dumb dumb' was featured on the soundtrack of Netflix's new film 'Do Revenge' + the track was produced by her childhood neighbour Elie Rizk who moved out to LA with Mazie. 
Order your zine here or below...
Load next