An Aurora x 'All My Demons Greeting Me As A Friend' appreciation post.
An Aurora x 'All My Demons Greeting Me As A Friend' appreciation post.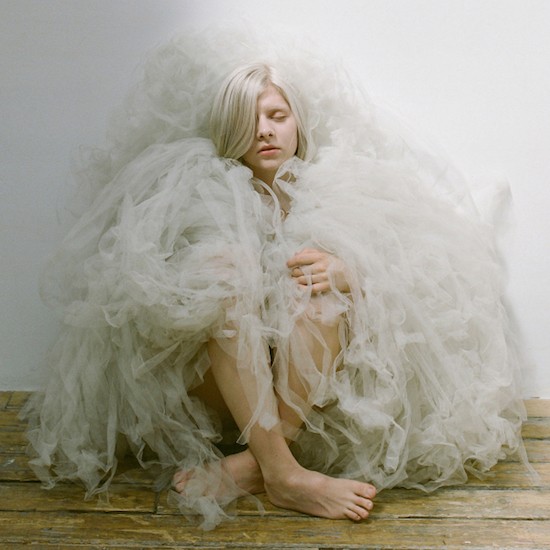 In celebration of the physical release of Aurora's debut studio album, 'All My Demons Greeting Me As A Friend' - out today! - we have compiled a list of things that we currently appreciate about the Norwegian songstress.
But first, here's some official info about the album:
After hearing her lithe, fairytale-reminiscent songs, perhaps it wouldn't surprise you to learn that AURORA (born Aurora Aksnes) hails from a Norwegian city with a name translates to "Fjord of Lights." Or that when she was six, the future singer/songwriter was disciplined for convincing classmates that their school was overrun with talking mice. Or even that her first brush with making music was discovering a toy piano, and she managed to keep her hobby a secret from her parents until well into her teen years.
Now nineteen and on the cusp of releasing her debut full-length, All My Demons Greeting Me as a Friend, AURORA's fantasies have only grown, inhabiting every corner of her music. A girl makes peace with her murderer and the inherit vulnerability of life in the haunting piano ballad 'Murder Song (5,4,3,2,1).' A runaway fades away into the wonder of nature over the course of "Runaway," her escape marked with harpsichord, live percussion, and an undeniable sense of wonder. And coupled with an anthemic swell of synths and AURORA's triumphant vocal, 'Running With the Wolves' makes tapping into one's lupine side seem not only plausible but downright irresistible.
"When I was very young, younger than now, I could listen to songs by Cohen and Bob Dylan, not even knowing the English language yet, and still kind of understand what the song was about, and have a sense of emotion from the song without knowing the words," AURORA reveals. "I always strive to be better and I always feel like everything I'm making can be better if I had more time. I'm very picky. But the most important thing is the emotion in the song, of course. So I hope that the emotions in my songs are clear enough that you don't need to know what the words mean."
"I know that I'm very sensitive," she admits. "In many ways I'm weak. But if you're weak, you're also very strong. Because you need to work a bit harder to survive as well…You have to find the conqueror in yourself at first, I think. That's what I think about in the song. It's just a person who hasn't realized that yet. That person is still trying to find the conqueror in someone else. You have to find the conqueror in yourself to land on your own feet. You are the only one you need to survive. Then other people will make your life a good life as well. It's important to be strong in yourself."
"I don't want to write sad songs only to make people sad," she notes. "I'll end up with lots of depressed fans." At that admission AURORA pauses, giggling as she admits she's crying as she speaks, a by-product of just reflecting on all the support she's received so far. "That's not my goal at all," she continues. "But I want to people to know that it's not dangerous to cry or think of something sad for a while. It's easier to think about it through a song, which can also be beautiful while being sad. It's like taking medicine with a teaspoon of sugar. It's important to have some hope."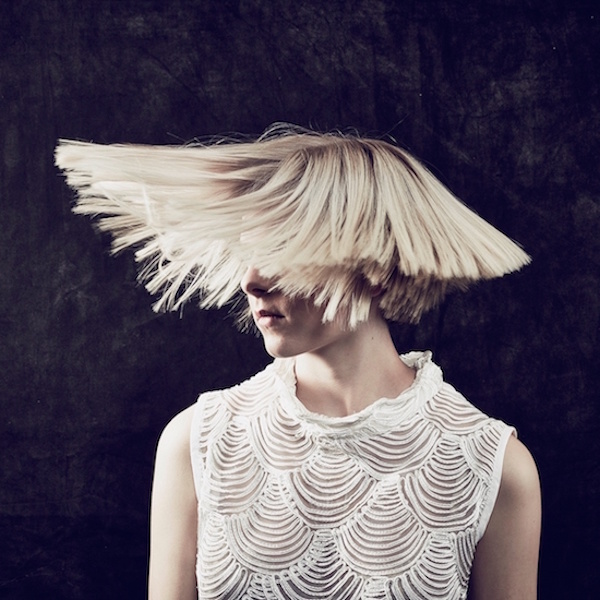 Now without further ado, here are five things that we appreciate about Aurora:
#1. She's the latest artist to become part of the Vevo Lift series, where original content is created around an artist in order to convey their music in a unique way. The first video 'Becoming Aurora' was just released last week, and it delves into Aurora's musical experimentation, and what inspires her.
Watch the video below:
#2. One of our faves Troye Sivan is also a fan of Aurora, and he tweeted about her first ever live performance a few weeks ago - sharing her talent with his 3.69 million Twitter followers. Check out some of their adorable interactions below:
alternate version of this tweet: INFECTIOUSLY JOYOUS STORYTELLING NORDIC PIXIE ANGEL ENCHANTS AMERICAN PEOPLE https://t.co/1NZpzPrUNw

— Troye Sivan (@troyesivan) March 16, 2016
#3. Following Troye's admiration, we are equally as in awe of her live performance abilities. She has quirky dancing abilities and her vocals are even more unique live. Watch her perform 'Conqueror' on 'Conan' below:
#4. She's been performing a live cover of David Bowie's 'Life On Mars' for a while now, but only recently did she record a studio version - to be used as part of the 'Girls' soundtrack. It's SUCH a good cover, listen below:
#5. NPR Tiny Desk Concerts have created some of my favourite performances ever, and after watching Aurora's session - I can testify that this has become my new favourite. She performed three songs from the album, 'Runaway', 'Murder Song (5, 4, 3, 2, 1)', and 'Running With The Wolves'.
Watch the incredible performance below:
Aurora's debut album 'All My Demons Greeting Me As A Friend' is out now - click HERE to purchase it via iTunes.
Watch the 'Conqueror' music video below…
P.S Keep an eye out for our interview with Aurora, out next week!
Load next