Introducing: Jennifer Lawrence's next film, 'Joy'.
Introducing: Jennifer Lawrence's next film, 'Joy'.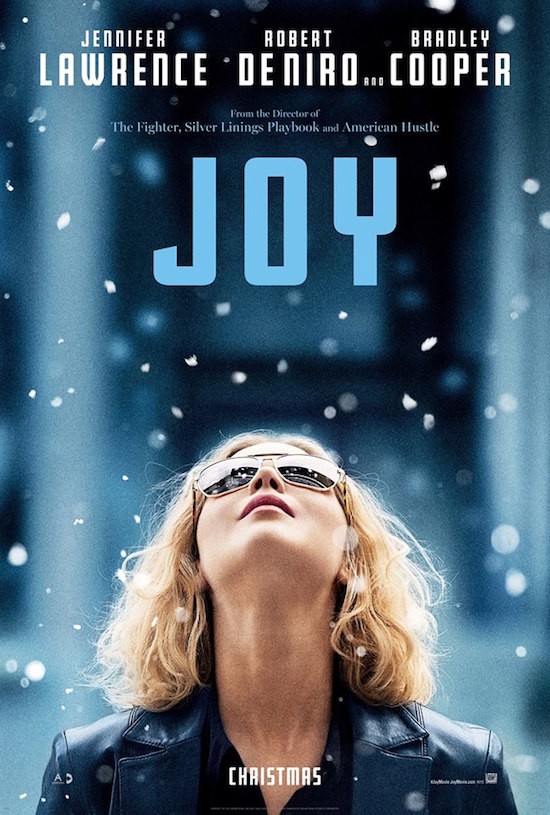 On Boxing Day - forget the sales - a movie named 'Joy' is coming out, and is far more deserving of your attention, and we're gonna tell you why.
Official info:
Written and directed by David O Russell, JOY is the story of a family across four generations and the woman who rises to become founder and matriarch of a powerful family business dynasty. Like Russell's previous films (Silver Linings Playbook, American Hustle) JOY defies genre to tell a story of family, loyalty, and love.
JOY stars Jennifer Lawrence, Bradley Cooper and Robert De Niro in their third collaboration with Russell following Silver Linings Playbook and America Hustle. The film and Lawrence's performance are already tipped in Oscar buzz shortlists – based on the trailer alone. Lawrence won the Best Actress Academy Award for Silver Linings Playbook and a Best Supporting Actress Oscar nomination for American Hustle. Edgar Ramirez, Diane Ladd, Virginia Madsen, Isabella Rossellini and Elisabeth Röhm also star.
It is an epic and inspiring story of a young woman whose ingenuity, strength and unyielding persistence in the face of life's unrelenting challenges and setbacks, transforms her life and that of her eccentric and dysfunctional family, as she rises to become the head of a billion-dollar empire.
Betrayal, treachery, the loss of innocence and the scars of love pave the road in this intense emotional and human comedy about becoming a true boss and facing a world of unforgiving commerce. Allies become adversaries and adversaries become allies, both inside and outside the family, as Joy's inner life and fierce imagination carry her through the storm she faces.
The title refers to Joy, played by Lawrence, a businesswoman who becomes the head of her family at the age of 27. The character was inspired by real-life mogul Joy Mangano, inventor and founder of Ingenious Designs, and is a composite of Mangano and several other female entrepreneurs as well as Russell's mother and her circle of friends.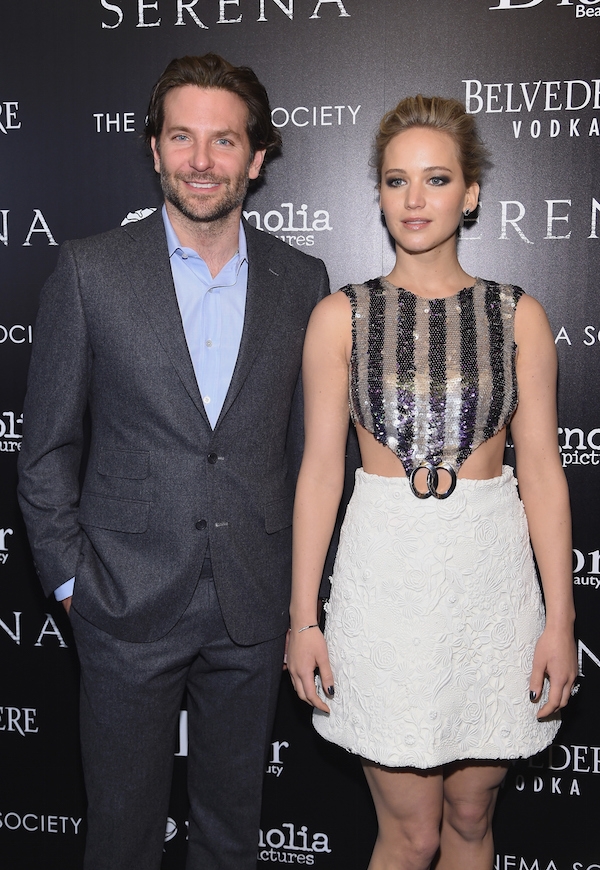 'Joy' again brings together the dream team of David O. Russell, Jennifer Lawrence, and Bradley Cooper - who've worked together previously on 'Silver Linings Playbook' and 'American Hustle'. There's no denying the chemistry that these three have working together, and to remind you - watch the trailers to both the films below as a reminder:
In an interview with Entertainment Weekly, Jennifer told the story of how she was offered the role - a 4am call from David amidst her working on the final 'Hunger Games' film. "He said, 'Do you want to play the part of the woman who invented The Miracle Mop?' I've gotten a lot of middle-of-the-night phone calls from David. From that seed he went off into David land and it developed and changed, and now it's a completely different story. Usually [a film's focus] is about the fight on the way to success and the happy ending. David goes on to tell the struggle that comes after that, along with all the sacrifices that come with finally getting what you want."
Jennifer also spoke further about the process of working with David, saying: "It's fascinating and terrifying working for him because he's a mad scientist genius. He's inspired by anything. One time he wrote a scene by watching me get my hair done. He just went, 'Oh! The sound of a shovel in the ground. Sinister!' And then he ran out of the room. I always see the wide eyes of people who've never worked with him before. I tell them, 'You have to let go of all your s–t. You are the paint. He's the paintbrush and the canvas."
"Working on his sets is like the Olympics of acting. Everything moves so fast. It's like watching someone do a giant abstract painting or sculpture and you go, 'Where is this going?' And then all of a sudden you're like, 'Oh, it's a pegasus. It's beautiful!'"
In a recent Hollywood roundtable, Jennifer spoke about working with David even more, as well as addressing misogyny and sexism in the industry:
It definitely looks like a must-see post-Christmas film - and we at Coup De Main are extremely excited to see another J-Law film this year.
Watch the trailer for 'Joy' below…
Load next