Interview: 2022 Must-Know - Forrest Nolan
Interview: 2022 Must-Know - Forrest Nolan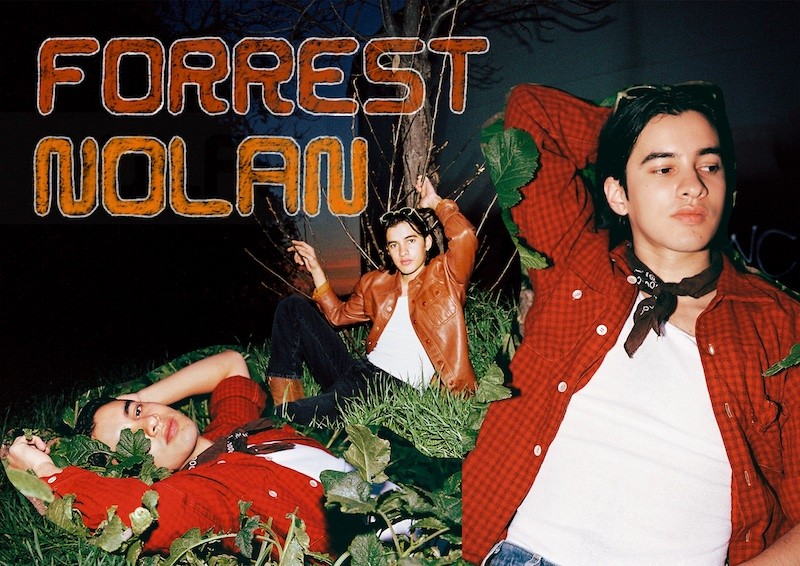 Forrest Nolan closes out his 2021 'You Make Me Feel Alright' EP with a mantra of "if you need, I'll be your friend," and you really do believe him. 
The opening title track of the record is pure and heartfelt confessions - "You know how much it means when you look right at my face and then you smile like a kid," and "make me feel like I am needed," cracking open your heart one thwack at a time; not even 1 minute into the record. With relatable elegies sewn throughout the record alongside groovy, infectious production, and words of love and loss feeling like a tourniquet for your own wounds.
The San Francisco native has recently toured with the likes of Gracie Abrams, saying of the experience of being on the road: "It's such a special moment in my life I'll always remember." And with the promise of "lots and lots of new music," this year, we're always eagerly awaiting what Nolan with put out next. 
We chatted with Nolan over email about his 'You Make Me Feel Alright' EP, letting emotions lead, and consuming gossip...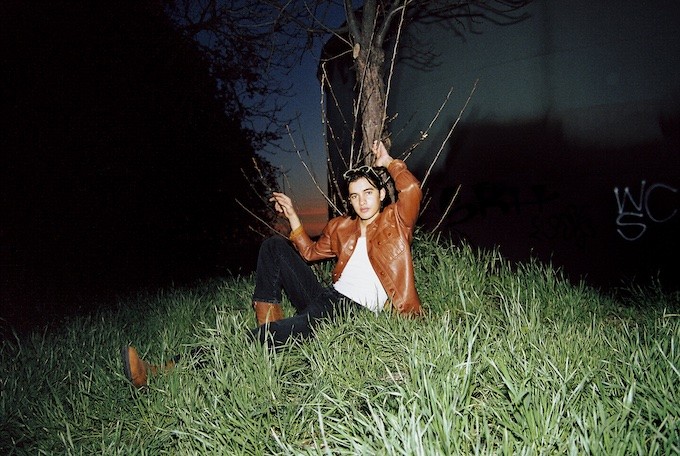 MUST-LISTEN: 'Waste Your Time', 'Summer Vibe', 'Be Your Friend'.
YOU WILL LIKE, IF YOU LIKE: Dreamer Boy, Thomas Headon, Claire Rosinkranz, Conan Gray, Ryan Beatty, Christian Leave... and eating a hotdog in the park on a sunny day.
COUP DE MAIN: There has been a mini-phenomenon as of late of the 'written on my bedroom floor' song, and you've said that the 'You Make Me Feel Alright' EP was written and produced in the basement of your childhood home. What do you think it is about writing a song in a childhood reminiscent environment that makes a song special? 
FORREST NOLAN: To be clear, the basement of my house was nowhere near as romantic as a bedroom floor — despite my best efforts to keep it clean, the air was perpetually filled with dust and the occasional smell of mouse carcass. The water heaters would go off right as I'd start recording vocals meaning I'd have to break until I had some silence again. And of course, what would be a childhood basement without the post-midnight presence of "ghosts." Back to the question, I think the phenomena of "bedroom pop" is more so a result of music recording tools being accessible to teens than them writing in their bedroom. Teens actually recording and writing their own songs is a pretty new thing and it's no surprise that teens across the world like to hear music made by people that are actively living the same experience they are. That said, environment has a huge influence on inspiration and the comfort of your adolescent bedroom (or basement) can help you lean into the most singular parts of yourself.
CDM: You discuss never really connecting completely with someone in 'and it sounds like (ice cream)'. Do you think connection is something that we automatically have with people? Or is it something we can create and build upon as we develop our relationship with them?
FORREST: I remember learning in a biology course that part of our attraction to others comes from our body's sense of genetic diversity/compatibility with another, and it learns that via the natural pheromones our bodies produce. (Since then I've wondered how perfumes and cologne come into play, someone DM me if you have an answer) Now that also has me wondering if people who are aromatically incompatible ever end up dating and does it ever work out for them? Anyway you're learning a lot about how my brain works today and I apologize for the digressions lmao. To keep it short — I think immediate connection is powerful, but I know from experience it's possible to become romantically attracted to someone that you weren't before over time.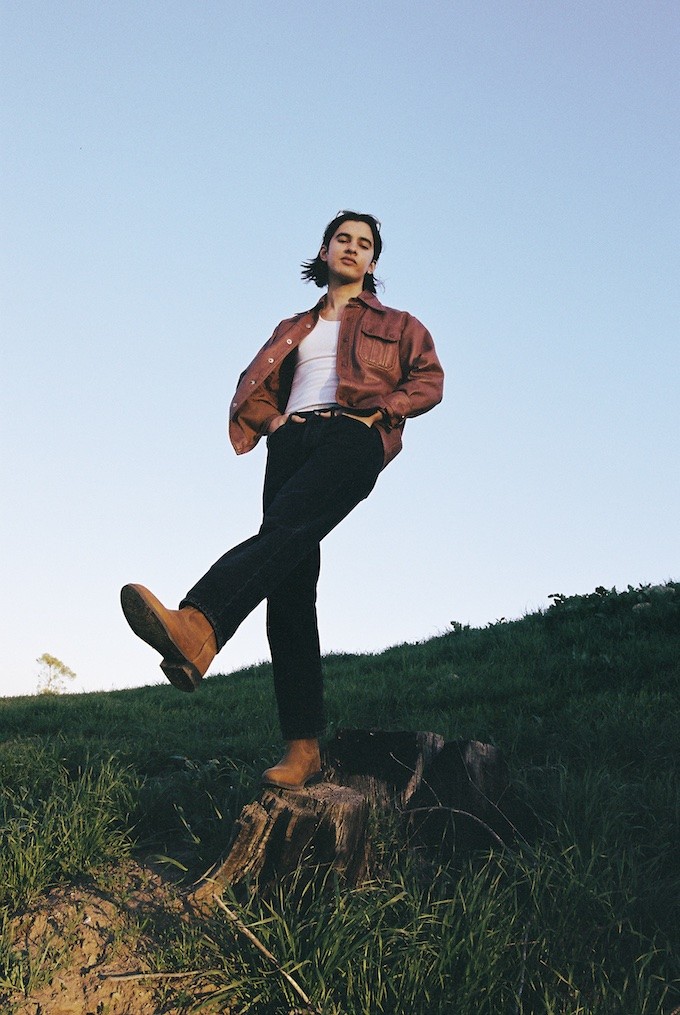 CDM: What would you say your love language is?
FORREST: My love language is eating two hotdogs each in the park on a sunny day.
CDM: You recently got off of tour with Gracie Abrams - was touring everything you expected, or did it surprise you? 
FORREST: Touring was an incredible experience, though quite different than I expected. The typical tour is structured so you play as many shows as you can in as short a timeframe as possible — most likely driving between towns, cities, states, in effort to be as economical as possible. In our case, the dates were spread apart enough we'd mostly fly from home, to the venue, back home, and do the same thing in a different state the next week. It was still amazing, but there weren't many "on the road" experiences that I'd dreamt of when I was younger. Still though, it's such a special moment in my life I'll always remember!
CDM: In 'MIA' you talk about wishing someone would just communicate with you, but they're too busy playing games. Do you think playing games in that period of a relationship can ever end up somewhere meaningful? Or is it always doomed?
FORREST: You know, I'm not the type of person to start drama — but I know I love consuming gossip. I was actually just reading that our ability to tell stories is a defining trait of homo-sapiens that gave us a distinct advantage over other, now extinct, human species. That is to say we evolved to love gossiping, and if people didn't play games there'd be less of it, so I support playing games as long as it doesn't lead to anyone's life being ruined. And yes playing games in a relationship is always doomed.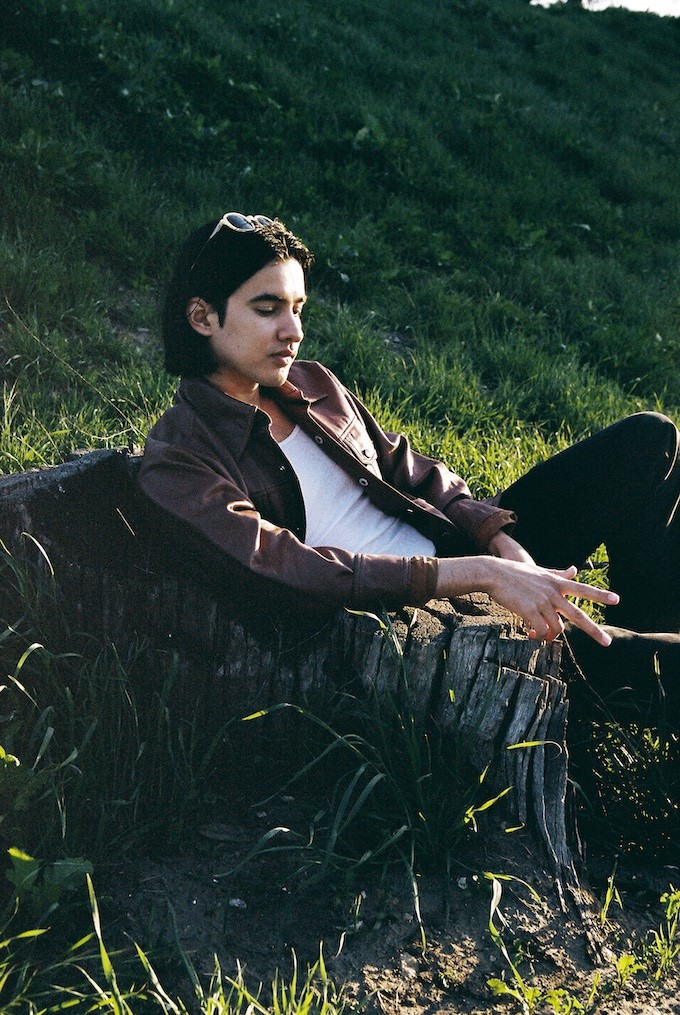 CDM: What was running through your mind when writing 'to the moon'? 
FORREST: I wrote 'to the moon' when there were various romantic leads in my life ("way too many Vickys on starboard"), but I was still too heartbroken from a past relationship to follow any of them. Side-note: It feels like a mental burden that I can't hear the name Vicky and not think of the character from the cartoon 'Fairly Odd Parents'.
CDM: Do you have a personal favourite song from the EP? 
FORREST: The title-track 'you make me feel alright' is really special to me for a lot of reasons — but honestly I'm just really proud of the production on that one. It sounds unlike anything I've heard before, and the sounds for some reason resonate with me on a very deep level.
CDM: How does your songwriting process work?
FORREST: For the EP it was really about letting my emotions lead me. Searching inside of myself for unspoken truths that when written down would provoke tears. Most of the time I'd already have the piano and guitar part figured out, and then from there I'd add everything else. Nowadays, I'm experimenting with finishing the writing of my songs completely before I start the production.
CDM: What do you hope for people to take away from listening to your music?
FORREST: Music was everything for me growing up. I was at a small school and we were all friends but somehow I still felt like an outcast. Once I found music written by people that felt the same way, I think I could comfortably embrace that feeling knowing other people went through it too. Now as an artist myself, I want to continue that tradition and be there at any time or place for any person in need of a friend, through my music.
CDM: If F.O.R.R.E.S.T. were an acronym, what would each letter stand for?
FORREST: Fast-Food-Underrated Optimal-Nap-Times Rhyme-zone Radiohead Erratic Stop Ty.
CDM: What's on your bucket-list?
FORREST: Have the approval of Thom Yorke.
CDM: If you could steal one thing without consequence what would it be?
FORREST: The deed to a nice single family home in Los Angeles, I have great neighbours but I really want to be able to make music at any time of day and right now I have to stop at 9pm.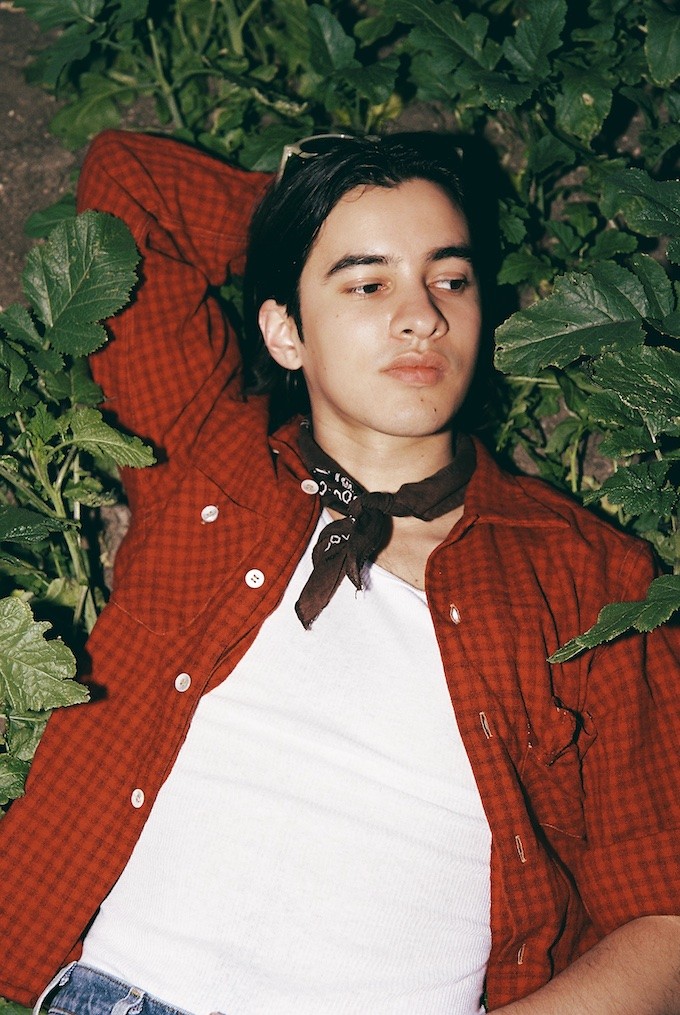 CDM: You're one of our 'must-know' artist picks for 2022… who are yours?
FORREST: Thank youuuu! Y'all are my must-know publication for life :') There's this group in NY called Diamond Grinder — they may or may not be made of my incredibly talented friends from high school, but I can say the music they're gonna put out this year is very much worth being on the look out for!
CDM: What's next for you?
FORREST: If you read this far down wow ur a trooper and your patience is astounding. 2022 is gonna be the best year yet! Lots and lots of new music ASAP <3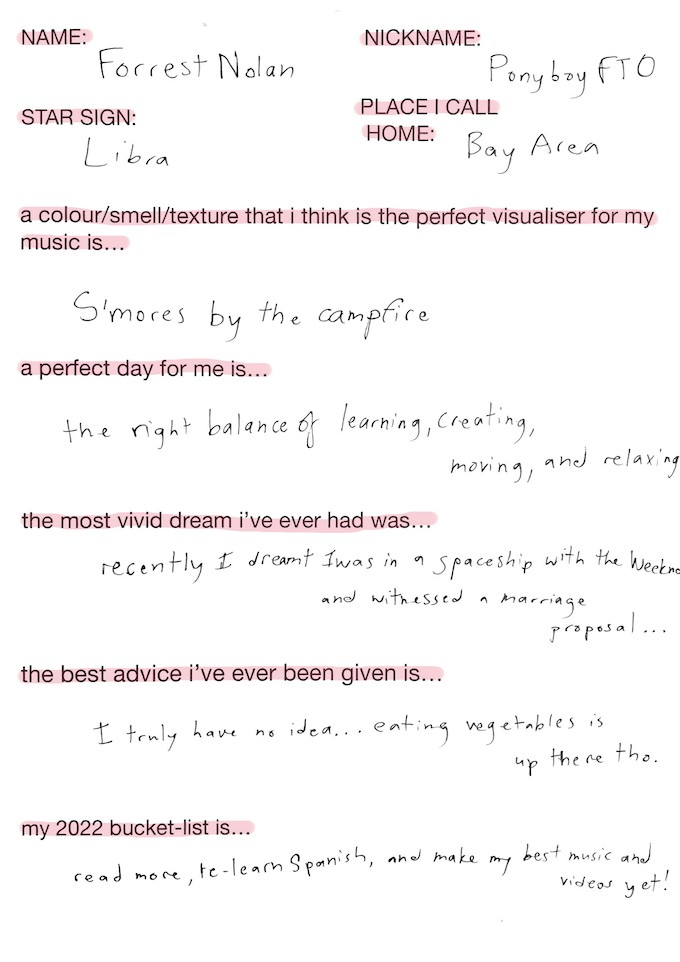 Watch Forrest Nolan's video for 'you make me feel alright' below...
Check out more 2022 Must-Know artists here.
Load next