Interview: 2022 Must-Know - more*
Interview: 2022 Must-Know - more*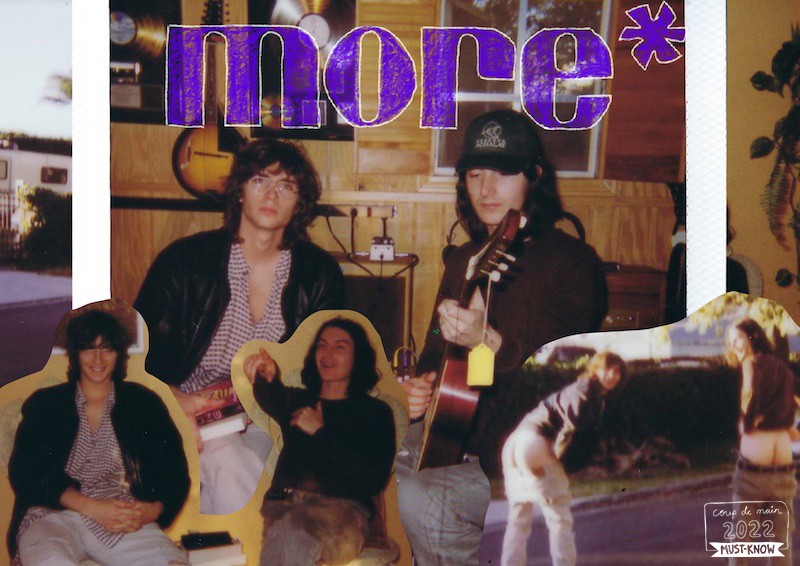 "Naturally, a song Malcolm wrote would be Malcolm's favourite, and a Kane song would be Kane's - only half-joking," jests Los Angeles-based duo Malcolm McRae and Kane Ritchotte (a.k.a. more*) when asked what their favourite song they've written together is. With guitar and drums leading the way, their old-school vocal and sonic sound is immediately attention-catching.   
"From an early age / The easy way appealed to me / I'm a lazy James," sings the auditory associates on the second part of their double EPs, aptly titled '1/2' and '2/2'. The first EP was released in 2020 with the second coming a little later in 2021. McRae and Ritchotte have played a handful of live shows including opening for Haim, Bad Suns, and Grouplove (Ritchotte's former band). 
The pair also have their fingers in many different pots - both musically and on the silver screen. They are working on the upcoming Amazon Prime Video television mini-series 'Daisy Jones and The Six' as music coaches (and even have a cameo in the show), and the duo also shared with us that they were cast in a Jeff Buckley biopic which will be filming soon. 
We chatted with McRae and Ritchotte via email to discuss puzzle-piece songwriting, their dream travel-destinations, and a song with a cheeky history...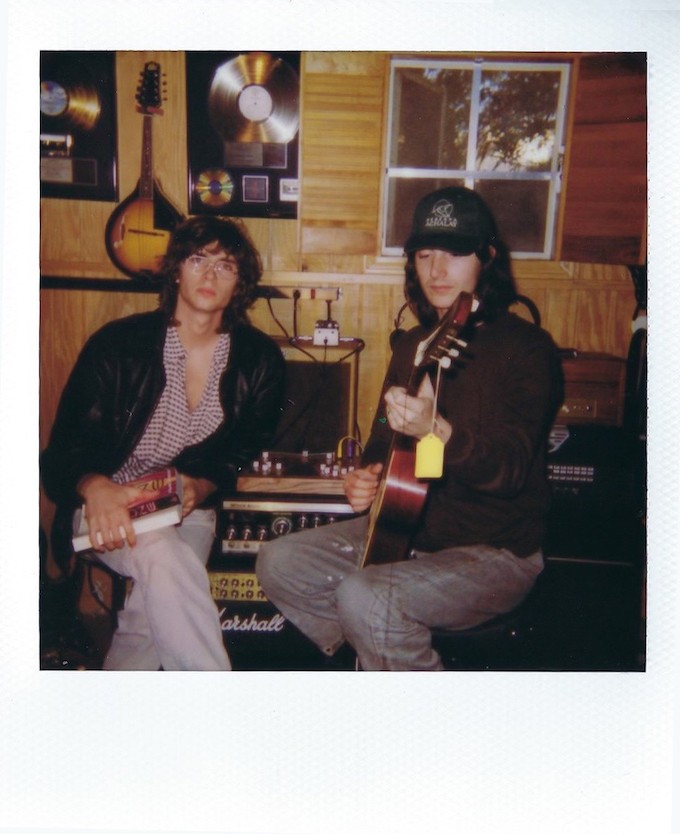 MUST-LISTEN: 'Keeping It In The Family', 'Ride Along', 'Elaborate Attractions'.
YOU WILL LIKE, IF YOU LIKE: The Strokes, Wallows, Haim, Vampire Weekend, Flyte, Father John Misty... and dissecting all the micro-melodramas of your life on a daily basis.
COUP DE MAIN: What is the more* origin story?
MORE*: We were both working on solo records when we were connected by a mutual friend. Initially the intro was to connect us as fellow 'solo artists' but we quickly found that writing together was more exciting to us than pursuing music separately, so we decided to ditch our solo ventures and team up. LA probably doesn't need another moody singer songwriter in a leather jacket. 
CDM: You recently released a video for the closer of the EP, 'Lazy James'! How did the idea for the music video come about? 
MORE*: The idea came from Malcolm's brother, Keene McRae, who has directed most of our music videos, and his film-making partner, Brandon Bernath, who is actually the guy that introduced us. We wanted to harken back to Malcolm's days as a low-ranking office employee at a law firm. We lucked out with the location of a city hall that was vacant at the time due to the early onset of the Covid pandemic. The rest of the concept was kind of pieced together on the day. We lived out a weird 'tour de France' fever dream that we imagine any young intern may fantasize about whilst avoiding their coworkers on any given Monday. It was a blast. 
CDM: What are your biggest inspirations both musically and in your life? 
MORE*: It's difficult to pinpoint precisely. We're most often inspired by things nearest to us. Whether it's people or places or situations we're in. The bubble world that we exist in here at home, provides us with lots of inspiration. The micro-melodramas that unfold here are often fodder for lyrics. In short, we naturally reach for the interests that reveal themselves easily. That can include personal problems, songwriters around us, architecture, novels, etc.
CDM: What was running through your mind when you were writing 'Keeping It in the Family'?
MORE*: We're going to keep mum about what that song is really about - it has a cheeky history.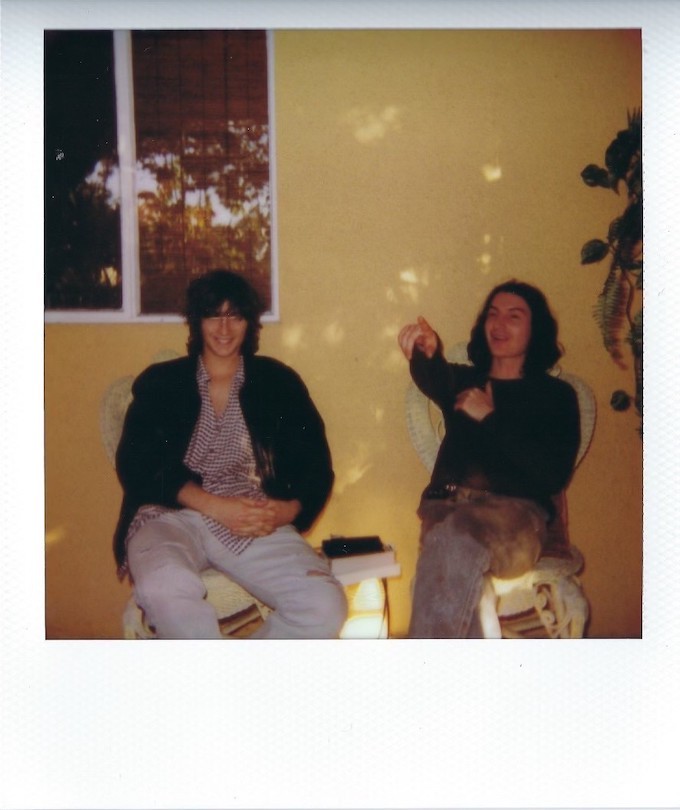 CDM: You've also been working as the music coach on the 'Daisy Jones and The Six' Amazon TV show, and you're also good friends with the lead, Riley Keough! What can you tell us about that experience? 
MORE*: It's been wonderful! We love Riley so much, and she has supported us since our inception, really. She and her partner Gina Gammell directed and shot a video for our song 'God's In The Details' early on in the pandemic when we didn't have many resources, and was actually in attendance at our first ever gig. As for the 'Daisy Jones [and The Six]' production, it's been a gift. Blake Mills and Tony Berg, who we work with constantly, have been creating all the original music, and the production has been based out of Sound City where we recorded both of our EPs. So it's really a familial thing, and a great project. We even have a little cameo in the show as a rival band. Looking forward to its completion, although we will be sad to see it go. 
CDM: How much of the music we listen to in our formative years, do you think we take into our older life? 
MORE*: Well, I think a lot of that formative musical experience stays with us through our entire lives. Though I think for us, the way it most influences our music is in the attempt to abandon or rebel against it. There's also some study that determines the music most inescapable to you in your lifetime, or that has the most gravitas for you, are the songs and artists you listen to from around age eighteen to twenty.  That makes sense, with that period of time being the years most associated with attempting to find one's own individuality. 
CDM: Is there a song from your discography that feels like the song that represents more* as a band the most? 
MORE*: Not really. I think it's always our latest song that feels like it most definitively represents us, but that only lasts until we write another one. 
CDM: Lyrically, what's your favourite song that you've written?
MORE*: I'm sure we each have separate answers for this. Naturally, a song Malcolm wrote would be Malcolm's favourite, and a Kane song would be Kane's. Only half-joking. We do tend to give lyrics a lot of weight. It's almost like completing a puzzle. Some pieces fit exactly upon first attempt, some you force together and get the sense it's creating lyrical tension. So each song usually starts with the perimeters and the straight-edge pieces.
CDM: What do you hope for people to take away from listening to your music?
MORE*: We personally hope they take away nothing more* - most streaming services are already decimating the audio quality.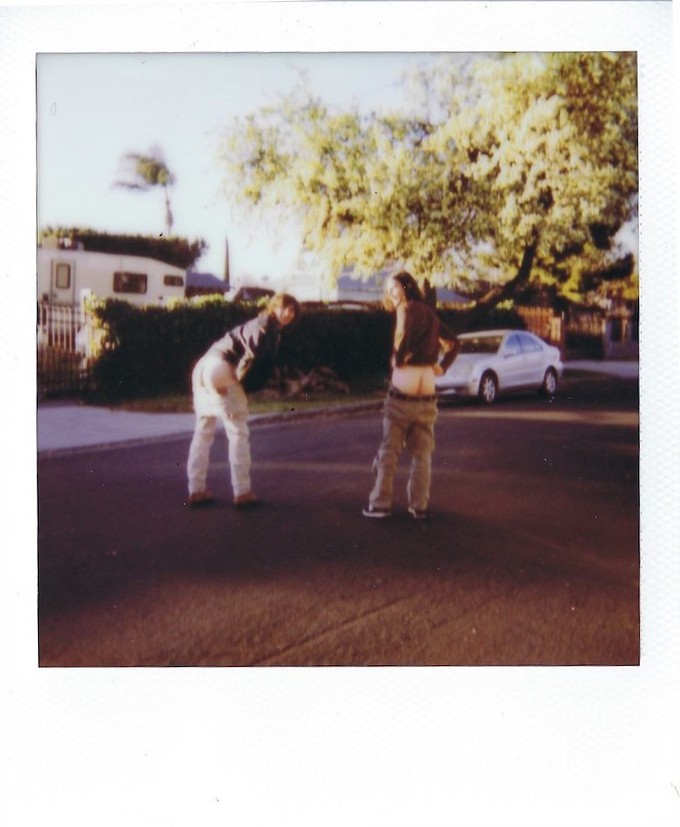 CDM:What's on your bucket-list?
MORE*: Japan, Vietnam, Korea, racing school, many books, much gear, working with favorites and inspirations. Honestly, daily we get to do the exact thing we'd most like to do - play music.
CDM: If you could steal one thing without consequence what would it be?
MORE*: The big answer to the big question of 'Why?' - Why is there not nothing? On second thought, just a Neve console. 
CDM: You're one of our 'must-know' artist picks for 2022… who are yours?
MORE*: We've been listening to Dijon a good amount. The new fka Twigs album is played often. Dizzee Rascal's first LP. The Books. The Blue Nile. Talk Talk later records always.
CDM: What's next for you?
MORE*: Finishing new music that is to be released beginning in early March. Going out on tour with Haim starting in late May. We were just cast in a Jeff Buckley biopic to be filmed soon. Writing songs, finding unique arrangements for those songs.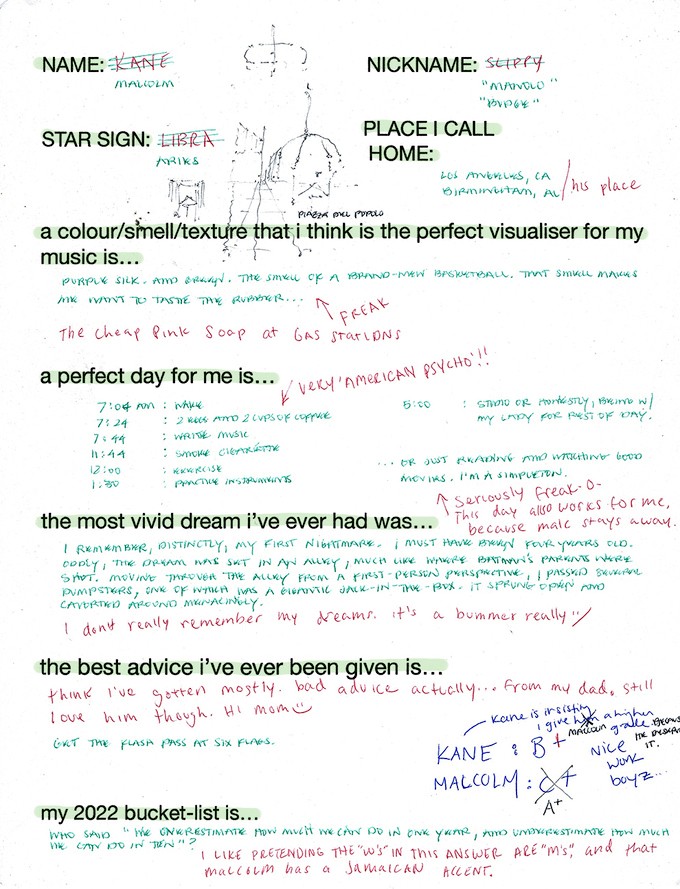 N.B. Above Q&A answers graded by Diana Silvers.
Watch More*'s video for 'Lazy James' below...
Check out more 2022 Must-Know artists here.
Load next