Interview: Jon Bellion on 'The Human Condition', Pixar, and staying humble.
Interview: Jon Bellion on 'The Human Condition', Pixar, and staying humble.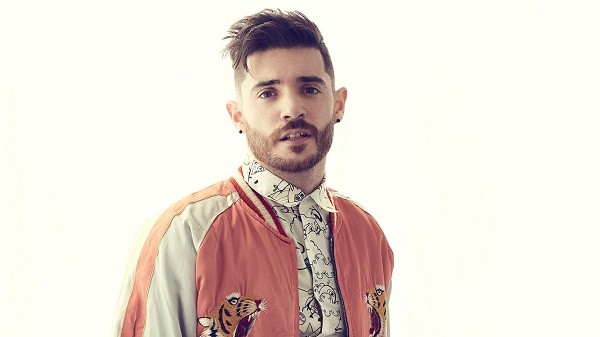 The first thing you notice listening to a Jon Bellion song is the attention to detail. Every second, every sound, and every note is considered and carries purpose. It's a craft he's perfected over the course of four mixtapes between 2011 and 2014 and a debut studio album, 2016's 'The Human Condition', picking up a legion of incredibly passionate and devoted fans along the way.
Despite still being considered a newcomer to many, he's no stranger to superstardom, with writing credits on Eminem and Rihanna's Grammy-winning #1 smash hit 'The Monster' and Jason Derulo's Top 5 track 'Trumpets'. He's also had chart success under his own name: 'All Time Low' went Top 20 in the U.S., Canada, Australia and New Zealand last year, and has been certified Platinum. Bellion's 2017 started at similarly lofty heights, with a supporting slot on Twenty One Pilots' huge American arena tour.
Coup De Main recently sat down with the 26-year-old New York native on a sunny morning in the heart of Central London for a broad-ranging discussion exploring his songwriting process, his influences, the struggles of being a human, staying humble, and his love of Pixar, Stormzy and Judd Apatow. He also had definitive answers for some burning fan-questions…
"...we're human beings. We're gonna make mistakes, we're gonna be normal, we're gonna go through things, have ups, have downs. Some people don't want to promote that. I have to promote that, because I can't upkeep anything else. I can't blow out these expectations of me."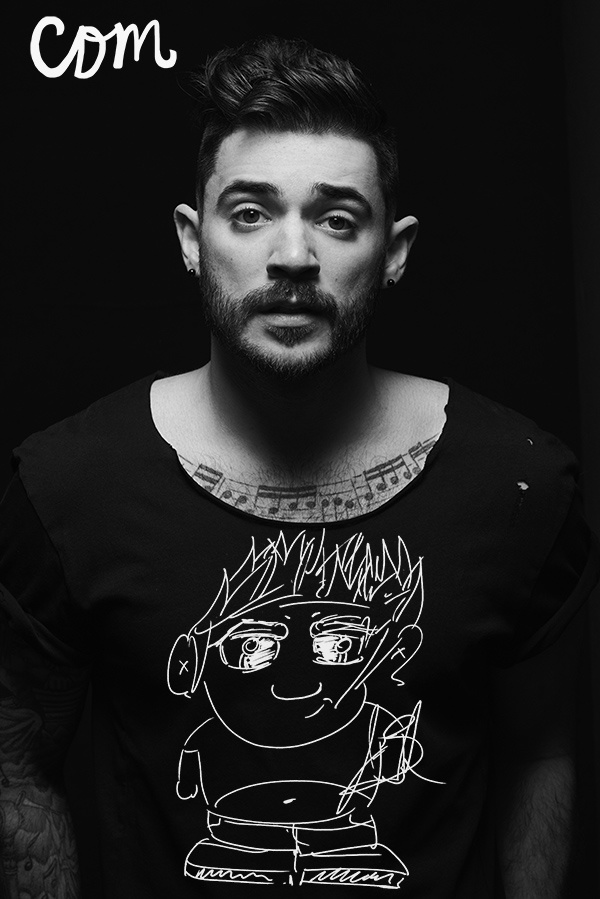 COUP DE MAIN: You've talked about wanting to give away your music for free, and did up until your fourth release, despite being signed to Capitol. This approach has been widely discussed recently, particularly with regard to Chance The Rapper. How much resistance and blowback did you get from labels for this desire?
JON BELLION: A ton. The only reason I agreed to sign with anybody was if they were going to let me put out three free albums, and to be honest, 90% of the people in the building did not understand why. But look at Chance, look at myself. You develop a trust with the public. If no-one knows who you are and you're asking them to spend $7.99 – they're not invested in who you are, they don't know your product, they don't rely on you for anything, they don't know your level of quality – they're not going to do it. I knew I had to gain the trust of listeners before I could ask them to pay for anything. So they just came on a journey on me, and there's been a lot of free music and they appreciate it. As far as the label, there was a ton of blowback. Everybody was like, 'No, you have to go right to radio, and you have to charge for it.' I was like, 'No, I'm gonna put out three original, no sample, free albums, and then we'll have the army to go and do what we do.' You don't want to be at the mercy of radio for your career, that's not a good look.
 
CDM: I find it interesting that your music, prior to 'The Human Condition', had been so widely available to download, but you seem to really revel in the physical nature of the record, particularly in the artwork. Was this always an approach you wanted to take for your first official LP, and how did you know David Ardinaryas Lojaya was the guy to bring your vision to life?
JON: As colourful as those pictures look, to me, that's reflective of how my music is. I'm such a huge Disney-head, Pixar fan, I think their product is incredible so I wanted to represent that the same way. If you listen to my music, it is very colourful, it's very rich. When it's warm, it's super warm. When it's cold, it's super cold. I [thought David] was the one who was going to bring that across very well - that whole fanciful world of not being in reality, almost this polished universe that's very clean, but also gritty at times, but it's very visually stimulating as well as sonically. I just needed it to match, and I think he did it very well.
 
CDM: My favourite thing about the artwork on the album is that it isn't trying to be a literal visual representation of the lyrics of each track, but instead is a companion piece to the song, the reverse of the coin. The one for 'New York Soul (Part ii)' is so beautifully detailed, with the Italian flag, the people holding candles, the drum-pad and the coffin. It's really quite haunting. What were you trying to convey with that artwork?
JON: I wanted mega-fans to see the Easter Eggs, to see the little things. I put out an animated video called 'Luxury', and throughout the whole video I'm holding this candle and trying to keep the flame alive. If you look on [the artwork for] 'New York Soul (Part ii)', there are people along the sides of the river holding up those same candles that were in 'Luxury'. Some people caught it, some people didn't. So many people were like, 'Oh my god, that's the candle from 'Luxury'', other people were going, 'It's cool that there's people on the shoreline.' Or the Italian flag - I'm Italian. I think it's a lost art as far as artwork to put in these little messages and little things. It's almost like a movie you'll never see.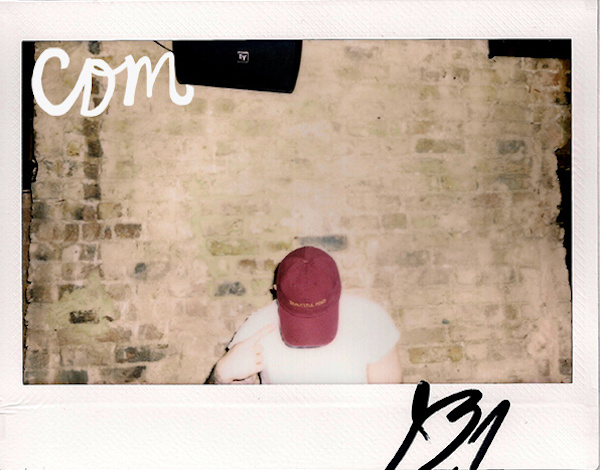 CDM: You've said this about social media: "We have these avatars who live in the sky and that's who we want to be... but that's not who we are." You don't use social media all that much anymore, but it could be argued that your avatar is the depiction of you in your album artwork. Do you see that character in those paintings as you, an alternative version of you, or an alter-ego?
JON: It's the invented version of me. He's much more muscular. <laughs> He's much more symmetrical. He's much more established. If you look at all three characters on 'The Human Condition', there's always a kid with a beatpad – that represents the spirit where the music came from. He's the young me who was just concerned about the music. If you look at the version of me that looks the closest to me now, he's always in some sort of problem that he's worried about. If you look at the oldest version of me, the one with white hair, with a long white beard - he's accomplished, he's always saving the day, he's always very confident in what's going on. In '80s Films', he's confidently on the bike and he's saving the situation, while the little kid holding the beatpad is holding on for dear life. They're representations of where I was, where I am now, and where I want to be.
MY FAVOURITE SONG ON 'THE HUMAN CONDITION' IS...

 
CDM: You incorporate so many genres and sounds into 'The Human Condition'. Is there a genre that you haven't tackled yet but would like to?
JON: I think stripped down – even more stripped down – is something that I haven't really attacked yet. I think a lot of what I'm doing is this competitive beat-making thing. I'm very obsessed with The Neptunes, Pharrell and Timbaland, and that whole approach to beat-making. I think the next step, or something that I'd love to jump into, would be stripped down. Just an acoustic piano for a whole album, or maybe even just an acoustic guitar or something like that, it might be cool.
 
CDM: You've described wanting to write an album called the 'The Human Condition' because of being "frustrated that you're human" and I guess a line could be drawn between that and your love of Pixar movies. Movies help us escape, animated movies examine the human condition through metaphor, and Pixar do that better than anyone else. So which non-human Pixar character would you most like to be for a day?
JON: Sully, from 'Monsters, Inc.' He seems like he's got it all figured out. He's effortlessly talented, very successful, people look up to him but he's also very kind to people. It's almost as if he doesn't realise how great he is and I think that's an admirable quality, for sure. 'Monsters, Inc.', though. In 'Monsters University' he's a bit of an a-hole.
 
CDM: It seems like Pixar have really embraced you – you got to visit their studios in Emeryville, California last year and play a set. What did you get to see and learn about the studios on your visit?
JON: I was actually there a couple of weeks ago, as well. Their collaborative efforts are flawless. I've never seen a group of a thousand people come together and create a product [that is] so fluent and flawless. It's almost as if one person made it. So to have three hundred animators come together and it still be this flawless product that's stylistically seamless is admirable, and that's what I want to model my music after.
MY TOP 3 FAVOURITE 80'S FILMS ARE...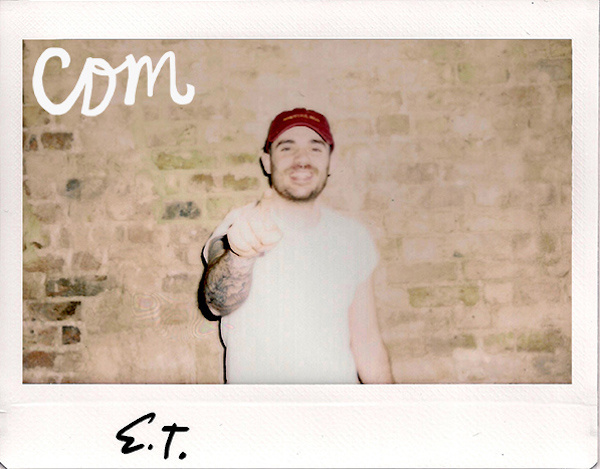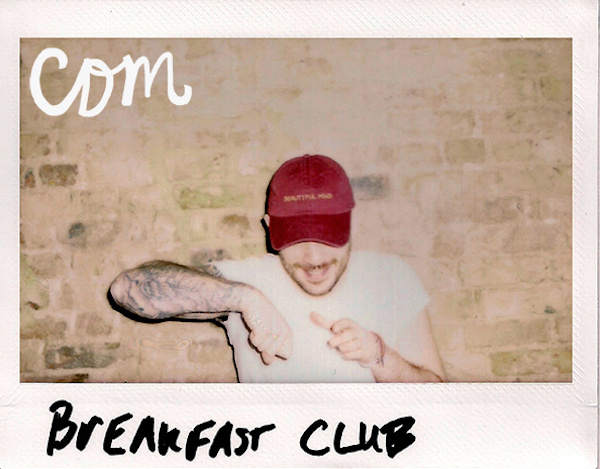 CDM: You've talked about how much of an influence Kanye West is to you, and I read that your first concert was on his Glow In The Dark Tour. What is it about his artistry or music is it that you admire the most?
JON: His first three albums, the way they changed hip-hop, the way they were so influential. The way he wasn't necessarily gangster, I related to it. [He] was this very working-class man trying to get by and do his thing, and I related to that. Musically, it was fanciful, it was different, it was polished, it was out there. I was like, 'This is what I want to do with my sound if I was to ever sonically reach that level,' so it was something to aspire to. I think his obsession with the product is admirable, as well.
 
CDM: The next question comes from your collaborator and bandmate Blaque Keyz. He asked his Twitter followers the other day, who's your favourite storyteller of all time? Who's yours, from any medium?
JON: Sheesh. <lots of thinking> I gotta really think of a good one. Who's the director of 'Knocked Up' and all those movies?
CDM: Judd Apatow.
JON: Yeah, Judd Apatow, that's the name I'm looking for. He's probably one of my favourites. 'Heavyweights' is one of my favourite movies of all time. It came out in the 90s, it's a Disney movie. He [co-wrote] that. To see everything he's done at such a high level for so long, it's admirable.
 
CDM: You join a long line of poets, lyricists and rappers in writing beautifully about New York City in 'New York Soul (Part ii)'. Who are your favourite NYC writers?
JON: Billy Joel is number one for me, for sure. 'Scenes From An Italian Restaurant', 'New York State Of Mind'. He's a lyrical genius. He's one of the people I look up to most. He's actually top of my list of people I'd love to collaborate with, but he seems very closed off. But he's definitely my favourite.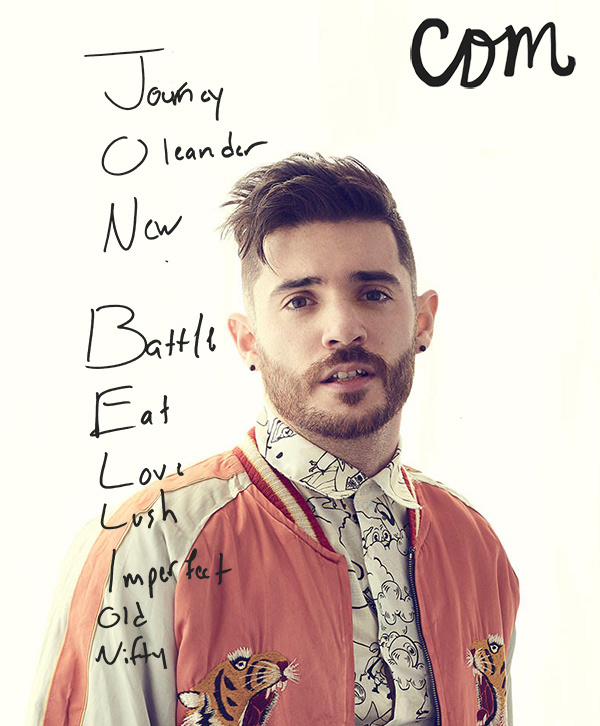 CDM: You're so prolific that I assume you can write anywhere: on tour buses, in hotel rooms, studios etc. Are there any conditions or constants, that you need in place in order to be creative?
JON: Funnily enough, I actually don't write on tour. It's a rule of mine. I compartmentalise everything: there'll be six months when I just write for other people, there'll be three months when I just write for myself, there'll be four months when I just go on tour. I have to do one thing at a time; if I stretch myself too thin, I get nervous that the product will suffer. [In order to write] I need my studio: my programmes that I work on beats with, and the same microphone that I use. As long as I'm comfortable in that, I can create anywhere.
CDM: I know that back when you first signed your publishing deal, you did a lot writing sessions with some big artists, and up to that point had mostly written alone in your college dorm. What were the most important things you learned about the craft of songwriting from those initial sessions?
JON: Everything. I picked up little tips and tricks from different producers. My publishing company was incredible with putting me in the room with people out of my calibre at the time, all these giant producers and giant writers that I would get these moments with. I would hear them say something: 'It's usually good to talk in the third person here', 'You don't want it to be from a female or male viewpoint, make it bisexual.' There's all these little notes and tricks that I would remember and then apply to my own artistry. That year-and-a-half, two years, of sessions, six, seven days a week in Los Angeles really changed my life and it changed the way I make music, for sure. It helped me create a product that was more engineered toward massive amounts of people liking it.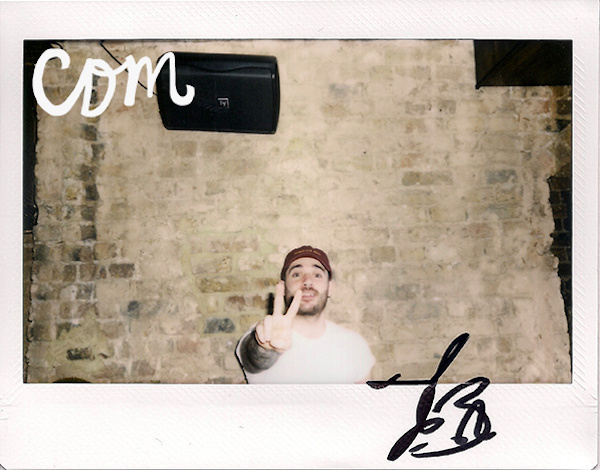 CDM: How does your songwriting process differ when writing for other artists?
JON: There's different things. In a session with a bunch of hit songwriters or producers, you're just trying to put money in the bank, you want the biggest record you could possibly write. I have a line on ['Pre-Occupation'] from 'The Definition': "Wu-Tang raised me, Death Cab changed me / You should go and ask Rihanna if the pen game's crazy / My artistry is everything, that's my baby / But when it comes to publishing, it's fuck you, pay me." Compartmentalisation is a big thing. Some days, you want to make a hit record that's enormous, that's going to make you money to feed your children. Other days, you want to accomplish something artistically that you haven't done before. So for my artistry, I'm more concerned about the music, the content, the relatability, the artistic statement. Writing for other people, it's a wash: sometimes, I'll write something huge to make me a bunch of money, other times I'll want to do something artistic with another artist, or produce for them. So it's different every time.
CDM: You've talked in another interview about wanting to pay it forward and open up doors for other artists. Would you ever want to start your own imprint to help other artists you're passionate about?
JON: Oh yeah, of course. I think that's next for me. I see the success and I see how much it's providing for my future family and how much it's putting me in a position to be comfortable making music. I came up making music and it's something that I love to do. Being the face of everything and touring in massive arenas… it looks like it's going in that direction, but I can just get off the train whenever I want, and I just want to make music. So if that means making it for 20 people or 20 million people, as long as I'm making music, I'm gonna be happy. I feel like I just digressed from the original question. What was the question?
CDM: About whether you'd want to start your own imprint and nurture other artists.
JON: Totally. I'd love to take a backseat and be a silent influencer and help people out with their careers.
CDM: You've just released a new version of 'All Time Low' featuring Stormzy. What was it about him that made you know he was the guy you wanted on this song?
JON: I'm just a massive fan of his. I wasn't familiar with him and one day he went on a Twitter rant about my music and how he loved the lyrics. This was before 'Gang Signs And Prayer' came out. So I ended up going through all his stuff and I was in a vortex for about three hours. I was mesmerised by his work. [We] ended up contacting each other through DMs and then through the phone. I was like, 'Yo, I've got this record that's coming out in the U.S., if it works we might bring it to the U.K. and I'd love for you to be the artist on it.' This was before he became massive. We ended up working on a joint together for his album 'Gang Signs And Prayer', but something happened with the sampling that meant it didn't make the album, but when that does come out, I think it's gonna be dope. He's just an awesome guy. I love his genuineness, he's a very kind guy, he's humble. For him to reach out on Twitter like that, out of nowhere, without knowing me, that takes risk. Because you never know if an artist is gonna be an asshole back to you. Sometimes you wanna pretend to be too cool for school to protect yourself, and he's not like that, and that's admirable. I admire that about him.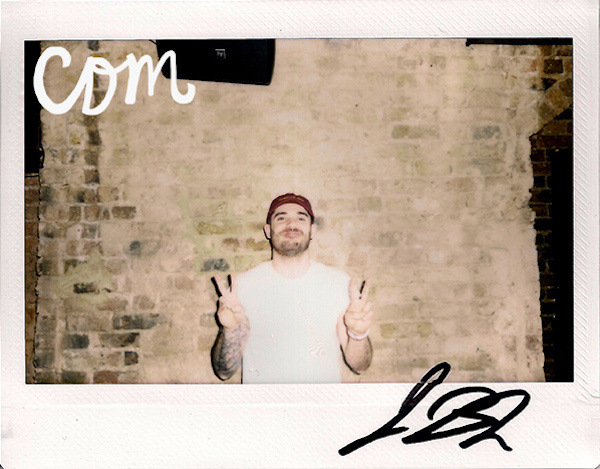 CDM: You opened your album with the following lyrics: "Still living in his dad's house, 24 years old / [...] / Now the plaque's on deck / But they still make him take the trash out / Keep his ass in check." You're well known for your modesty and sincerity. How do you manage to keep your feet on the ground with such a crazy life and so many adoring fans?
JON: That's a loaded question, because a truly humble person is not gonna tell you about how they're humble! <laughs> But... I don't think you can ever take yourself too seriously. Four years ago, I was this struggling artist working at a catering hall, crumbing people's crumbs on their table with white gloves, saying, "Would you like another ginger ale?" Why is it different now that things worked out? My identity can't be in the success or the failure of my music. Because if it goes amazing, I'm gonna become an asshole, and if it goes horrible, I'm gonna kill myself. You have to remain realistic, you have to keep things in perspective. Especially with Twitter and the snowball of success. I think Quincy Jones says, 'We're not designed for this kind of stardom.' And I'm talking about Michael Jackson here; I'm not Michael Jackson on any platform. But even now, I see shades of things that disturb me. When someone says 'Jon Bellion's a god,' or 'I can't believe he invented music', they're joking, but you read these things on Twitter every day, and it's easy to get wrapped up in weird comments like that. You have to make a conscious effort to keep your feet on the ground, or else you'll be floating helplessly somewhere down the line.
CDM: When you realise that the person who's saying that thing to you is just another human – you're a human, they're a human.
JON: Exactly. Exactly.
CDM: There's a 1:1 ratio there. And you don't know what they're going to achieve in their life. Everyone is only one unit of person.
JON: One unit of person, yeah. As artists, we sell you an image of who we are, and it's not the case. The craziest part for me is meeting the people I look up to. Once you speak to them for 45 minutes, you realise they're just like you. They get frustrated, they have insecurities. You've just got to be careful with this whole entire life, this existence, this fanfare, this obsession with harping. We are harpers now, as far as Twitter goes. You say one thing, and one thing means one thing, and everyone's freaking out over one thing that I said. It's like, we have to relax, we're human beings. We're gonna make mistakes, we're gonna be normal, we're gonna go through things, have ups, have downs. Some people don't want to promote that. I have to promote that, because I can't upkeep anything else. I can't blow out these expectations of me. I used to want to fight the world, especially early on in my career. I've produced, mixed, mastered, written and rapped on four albums, all myself. I've done acoustic performances, I've played arenas, I've written Top 10 smashes, I've headlined the U.S. multiple times, sold out across the board. I've rapped on '[The Tonight Show Starring] Jimmy Fallon' for The Roots. And people still call me untalented. What am I going to do to change that? There's nothing I can do – that's your opinion. If you wake up in the morning and say 'Jon Bellion is untalented', why am I going to jump around my whole life trying to kick and scream until you say that I'm talented? You have to put it in perspective. What am I supposed to do? I'm going to compete to make you like me? That's the fight for me every day, really learning to truly, truly not give a fuck whether someone likes you or doesn't like you. And I have to deal with that on a massive scale now.
MY BEST ADVICE IS...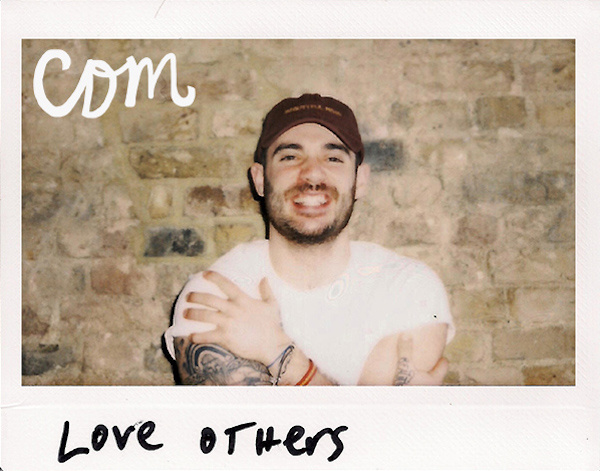 CDM: Have you started working on the next record yet?
JON: Not at all. No rush for anything. I just bought a house. Especially in times like this, you don't look around. I'm in London, off of my music! I want to enjoy the situation that I'm in, and then when I'm ready to create more, I will.
CDM: We opened up the questions to our Twitter and Facebook followers and got some great responses. One particular topic came up more than any other: 'Woodstock'. The fans are incredibly passionate about this song and tell us "it needs justice," and that it "didn't get enough recognition". They want a live performance! Why do you think they've formed such a devoted attachment to this track? Are there plans to play it live?
JON: <laughs> Yeah, there are plans. I'm definitely going to [play it live]. The name of the album's 'The Human Condition', so it's all things that people relate to: [being] in love, [being] heartbroken, [feeling] inadequate. A woman going to Coachella and taking acid and meeting Jimi Hendrix and Janis Joplin on a drug-trip is not a part of the human condition. That's just a story that I made up. It didn't match the album, that's all. People are always like, 'Why didn't it make the album?!', 'Why do you hate it so much?!' It's not that I hate it, it just didn't match the theme of 'The Human Condition', and that's really all there was to it. But I like the record. It'll be played more, and I'll play it live. I think in two years from now, if I bust it out at a big venue, people are gonna appreciate it even more. So hold tight: justice is coming for 'Woodstock'!
 
CDM: If one song from 'The Human Condition' could be a theme-song for a Pixar character, which song would it be, and which character?
JON: <long thoughtful pause> Mr. Incredible and 'Maybe IDK'. Because in the beginning of the movie, he doesn't know what he wants to do with his life. He's unhappy with his situation and he's trying to figure it out.
THE STRONGEST HUMAN EMOTION IS...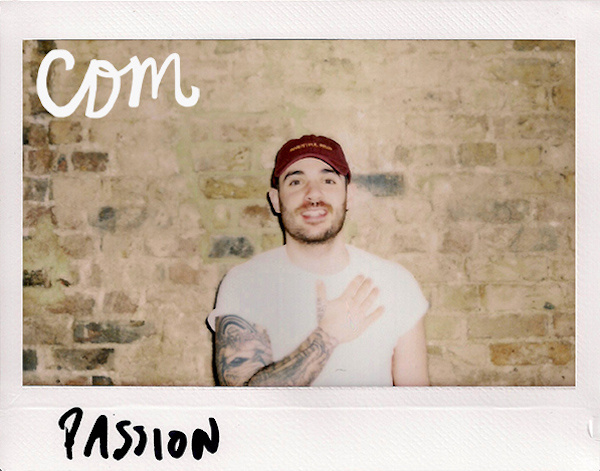 CDM: Another fan wanted to know, what do you say at the beginning of 'Guillotine'?
JON: <laughs> Some people say it sounds like, "I want a cheesesteak." To some people it sounds like, "I live in Mississippi State." I don't know what I said. I babbled into the mic and put a reverse effect on it, so it's babbling in reverse. I don't think anyone will ever know. I don't even know! <laughs>
 
CDM: Will you ever play 'Fashion' live?
JON: Sure, at some point. I'm not gonna count it out.
 
CDM: Do you think you'll collaborate with your recent tour-mates Twenty One Pilots?
JON: Yeah, I'm sure at some point we will.
 
CDM: And finally, do you have any plans to play shows in New Zealand?
JON: Of course, of course! If they would have me and people would want to come out to the show, of course.
HOW I FEEL ABOUT NEW ZEALAND...
Watch Jon Bellion perform 'All Time Low' on The Tonight Show Starring Jimmy Fallon below...
Load next