Coup De Main presents: Death Cab For Cutie's 2016 NZ tour.
Coup De Main presents: Death Cab For Cutie's 2016 NZ tour.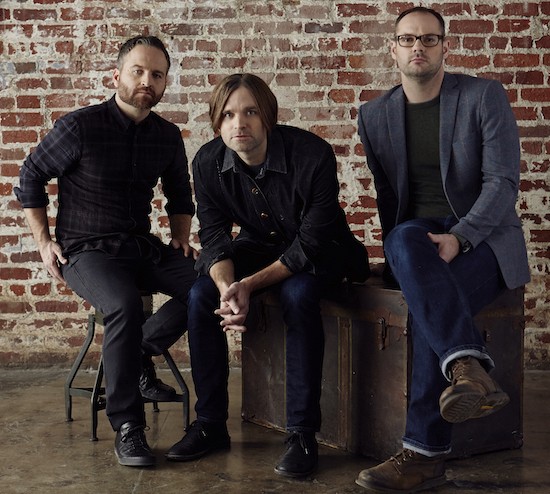 Coup De Main is delighted to announce that Death Cab For Cutie are [finally!!!] returning to New Zealand next year to play their first ever Auckland show on February 23rd at the legendary St. James, as well as return to Wellington on February 20th to play the Opera House.
Tickets go on sale from 9am on Friday, October 9th, via Ticketek.
We're super excited for what is sure to be a magical tour, and the feeling was reciprocated by DCFC frontman Ben Gibbard when we talked to him earlier this year:
CDM: It's a secret right now, but we're going to be announcing that Death Cab are returning to New Zealand later this year! Are you excited to be coming back to visit us?
BEN: Oh, absolutely - and I'm not just saying that because I'm talking to you. I love it there. We've only been there once. We played in Wellington. It was about three years ago. My kind of side-hobby is trail and ultramarathon running and I just cannot wait to get back to New Zealand and have some days off to go run up into the hills and explore some of the trails and the natural beauty in your country. It's a really amazing place.
CDM: Rad! If you have time, you should set up a Death Cab For Cutie trail-run with fans.
BEN: Yeah totally. I'm gonna have to set something up or I'll have to find some local ultra-runners to take me out on the trails and trade concert tickets for their services or something. I'll have to get that going as early as possible.
CDM: It's been three years since you were last here and now you've got Dave Depper (guitar/keyboards) and Zac Rae (keyboards) touring with you, so what can fans look forward to of the show this time round?
BEN: Not to disparage any kind of earlier version of this band from the very beginning up until now, but I really believe this is the best sounding live version of this band that we've ever had. It's as much a testament to having a fifth person who can cover all of the elements that we've been unable to cover with only four sets of hands. I think also bringing in two new musicians and having to rehearse all this, not only new material, but older material, makes the three of us who've been playing it for years have to refocus on it and really concentrate again. I think after all those years of playing the songs a certain way, you kind of take it for granted a bit. I think it made us all refocus and listen a little bit more. It's a much bigger sounding band than it was last time, and I'd like to think it's for the best.
CDM: I can't wait to see 'The Ghosts Of Beverly Drive' live! How have you been finding playing songs from the new record live so far?
BEN: Well, we've only played about three so far. We did a show in Seattle and a show in Brooklyn about a month-and-a-half ago - just to get out in front of people. But next week we're gonna start playing all these new songs. It'll be interesting to see what songs move people and which ones maybe die on the vine a bit, live at least. It seems that playing '[The] Ghosts Of Beverly Drive', the two times we played it for audiences that hadn't heard it, they seemed to kind of be pseudo-singing along by the second chorus, which is always a good sign.
Click HERE to read our full interview with Ben!
DEATH CAB FOR CUTIE - 2016 NZ TOUR
Saturday 20 February | Opera House, Wellington | RSVP >> http://bit.ly/DCFCwgtn
Tuesday 23 February | St James, Auckland | RSVP >> http://bit.ly/DCFCakld
Tickets on sale at 9am on Friday 9 October via Ticketek.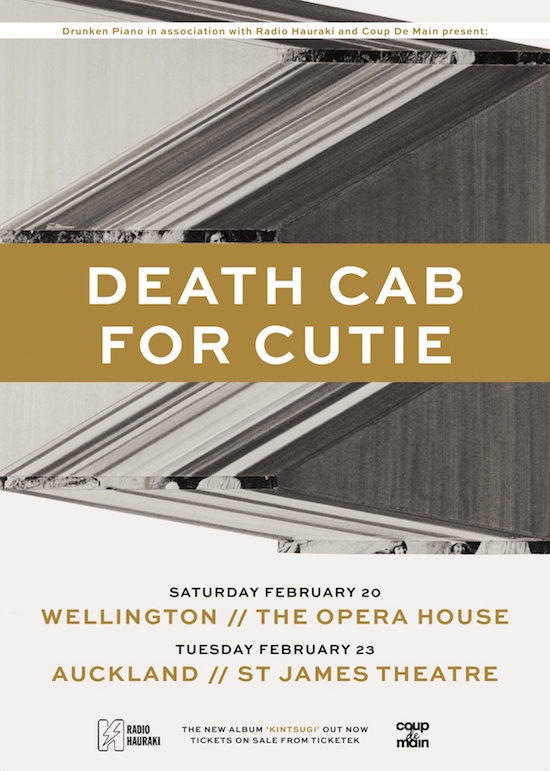 Watch Death Cab For Cutie perform 'The Ghosts Of Beverly Drive' live below...
Load next