The 1975 release new 'Notes On A Conditional Form' self-titled opening-track.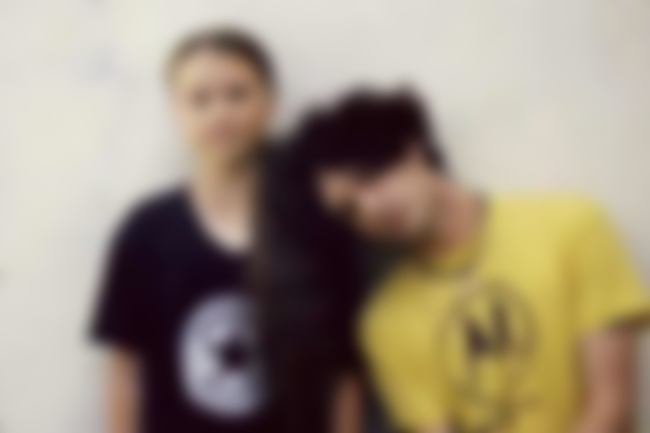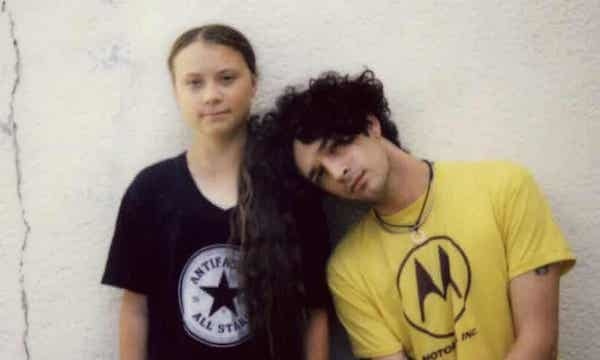 After deleting their social media profiles, The 1975 have now returned with a brand new version of their self-titled track 'The 1975' which traditionally always opens their albums and is spoken-word, featuring sixteen-year-old climate change activist Greta Thunberg (the first person outside of the Dirty Hit family to ever feature on a The 1975 song) who declares that "it is time to rebel!"
You'll remember Matty and Greta hanging out together earlier this month:
The song was also rumoured about via this Spotify ad: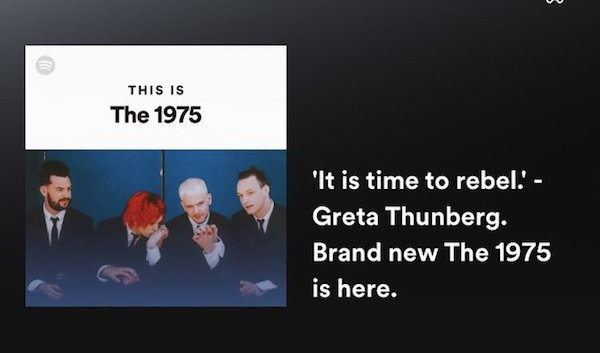 The new track is lifted from the band's upcoming new album, the follow-up to 'A Brief Inquiry Into Online Relationships', which the release date has been revealed to be February 21st, 2020.
The 1975 have also updated their website with a countdown for something called 'People', which ends on Friday, 23rd August at 6.30am for New Zealand time (Thursday, 22nd August at 7.30pm in London time) - which might be a new single from the band?
If you press the 'CLICK HERE' button on the bottom left of the website, it also takes you to a page where you can pre-save their upcoming album 'Notes On A Conditional Form' on Spotify.
Listen to the new song below…