Interview: 2019 Must-Know - 99 Neighbors
Interview: 2019 Must-Know - 99 Neighbors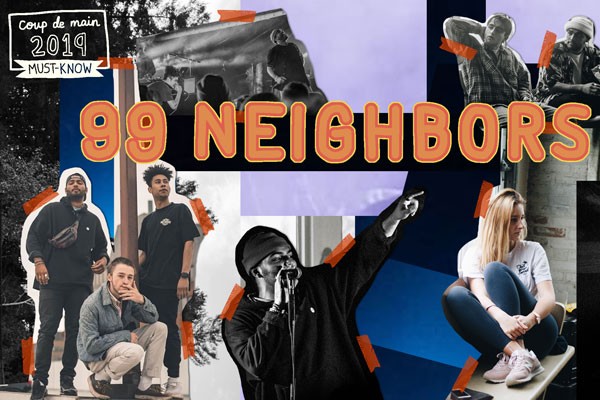 Creative collective 99 Neighbors celebrated the new year not by making a list of resolutions, but instead by dropping their debut album, 'Television' - a twelve-track mission statement of what the fifteen-member group is capable of.
The Vermont collective, whose members span rappers, singers, guitarists, producers, web developers, photographers, and more combine a multitude of genres (think hip-hop, R&B, with a twist of catchy guitar riffs and drum breakdowns) into a sound that is already connecting, with the group debuting the new music at a show last month at Burlington's Higher Ground.
99 Neighbors' Sam Paulino declares on the opening track of the album 'Champion' that, "I'm headed to the top now," and we might just have to agree.
MUST-LISTEN: 'Champion', 'Facts', 'Lock N Key', 'Coughing Up Smoke'.
YOU WILL LIKE, IF YOU LIKE: Brockhampton, Kali Uchis, Dom McLennon, Chance The Rapper, Tyler, The Creator... and channel surfing with snacks.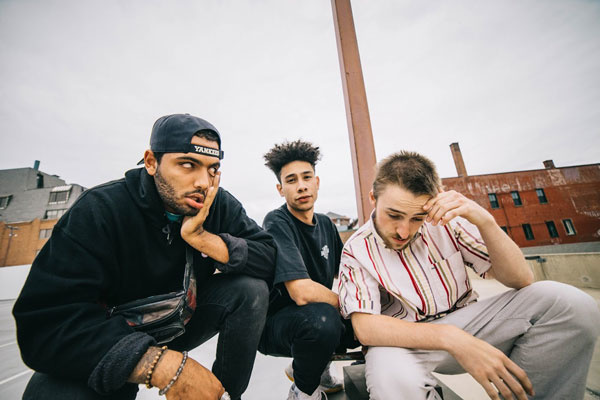 COUP DE MAIN: You say that the common goal of 99 Neighbors is "natural expression, free artistry, and forward momentum." Why are those three things so important to you as a collective?
99 NEIGHBORS: The main goal of the group is to provide a platform for our artists to create the music or art that they want to make. Both natural expression and free artistry are crucial in reference to individual artists' identity and how they function as a larger part of the collective. We believe that through these pillars, we can best support our artists to strengthen their platforms.
CDM: How does the 99 Neighbors song creation process work?
99 NEIGHBORS: Every song's process is different. Sometimes we start with an instrumental concept for a song, other times we work off of a vocal structure and work in that direction. Since every artist works differently, we are lead down different paths and the process changes based on the combination of artists and what comes out of it. We let the song take us in whatever direction the present artists feel is best. We love to collaborate with outside artists, especially instrumentalists, to add to the track in ways we feel is necessary.
CDM: What else do you have planned for 2019 at the moment?
99 NEIGHBORS: We have a lot of plans for expanding the other aspects of 99 Neighbors. 99 Neighbors is primarily known for our music and we aim to bring attention to our other interests. We have plans to move forward on a short-film, clothing line, and whatever else we want!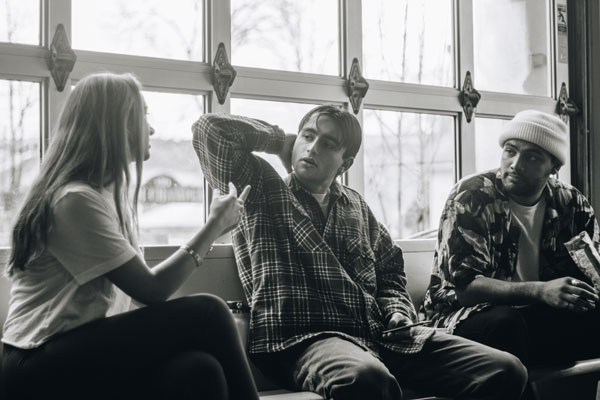 CDM: How do you go about planning a live 99 Neighbors show?
99 NEIGHBORS: We extend past the music, we turn concerts into galleries and parties into events. We push our team to the limits to redefine the expectations of what a "concert" is.
CDM: You just released 'Television', which really showcases the different sounds that you all bring to 99 Neighbors. What was the experience like of putting together the album?
99 NEIGHBORS: It was really exciting, And truthfully, it was hard. Although the two months of sleepless nights were exhausting, incorporating a wide range of sounds into one piece of work was inspirational and motivated us to continue to work on the project.
CDM: Outside of your music as 99 Neighbors, many of you release solo music - how do you find that differs to when you're working on music as a group?
99 NEIGHBORS: Even the solo projects are collaborative to an extent. The main difference is that when solo music is released, the artist is in creative control of the final product and process. When we work on a group project, the artists sacrifice complete control in order to create a product that is greater than the sum of our parts.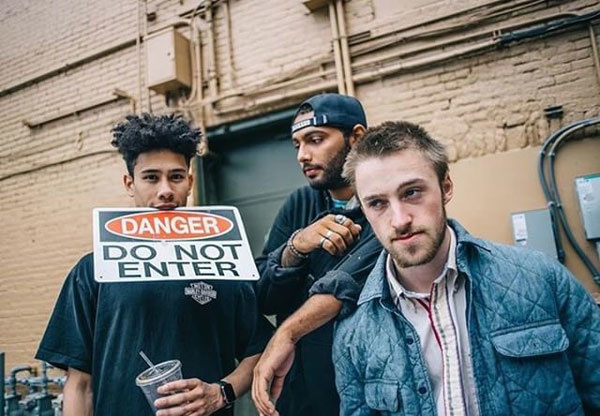 CDM: Your large collective allows for everything relating to 99 Neighbors to be done in-house - from the music, to the creatives and visuals, and web stuff. Do you think that is the future of music?
99 NEIGHBORS: Yes, but on a bigger scale it is the future of individuality. The ability to create anything we want in-house lets us define ourselves as artists exactly how we want.
CDM: What do you hope for people to take away from listening to your music?
99 NEIGHBORS: As Virgil Abloh said, 'It's not about being one thing or another'; it's about being yourself. Our goal is to show our listeners that although we haven't lived the same lives, we share common experiences. Many of our listeners are in the process of self-discovery, and we are right there with them.
CDM: You're one of our 'must-know' artist picks for 2019… who are yours?
99 NEIGHBORS: Smino, Chase Murphy, Saba, Danny Diamonds, James Perera, Jacob Collier, DUCKWRTH, and Elle Pérez the photographer.
CDM: If you could steal one thing without consequence what would it be?
99 NEIGHBORS: The chandelier, it's priceless.
CDM: If you were a country, what would be your national anthem?
99 NEIGHBORS: We couldn't decide, so we each picked our own:
Sam Paulino: 'I Write Sins Not Tragedies' by Panic! At the Disco.
Caleb Hoh (Somba): 'All I Do Is Win' by DJ Khaled.
Jared Fier: '$$$' by XXXTentacion & Matt Ox.
Michael Croce: 'Ms. New Booty' by Bubba Sparx.
Olivia Hoh: 'American Boy' by Estelle.
Hank Collins: 'Buy U A Drank' by T-Pain.
Phin Totten: 'Low' by Flo Rida.
Cal Rawlings: 'Wait (The Whisper Song)' by Ying Yang Twins.
Sofie Darovskikh: 'Ass Like That' by Eminem.
Connor Stankevich: 'Flossin' by Mike Jones.
Julian Segar-Reid: 'Respect My Crypn' by Blueface.
Aidan Ostby: 'First Mythz' by Rustie.
Shane Kaseta: 'Lemonade' by Gucci Mane.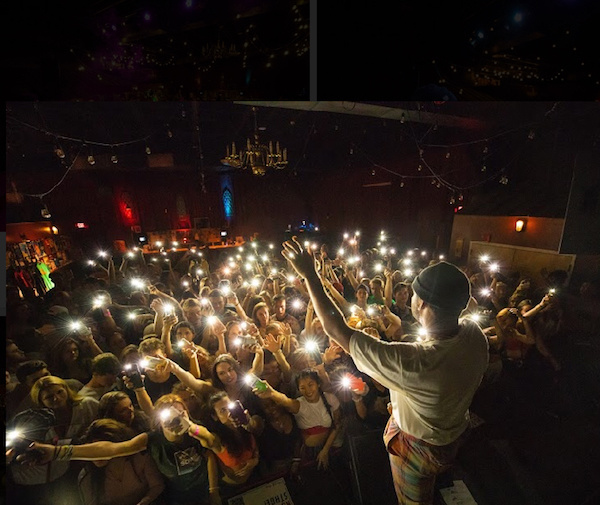 Watch the 'Redrum' music video below...
Load next