An Alt-J x 'Relaxer' appreciation post.
An Alt-J x 'Relaxer' appreciation post.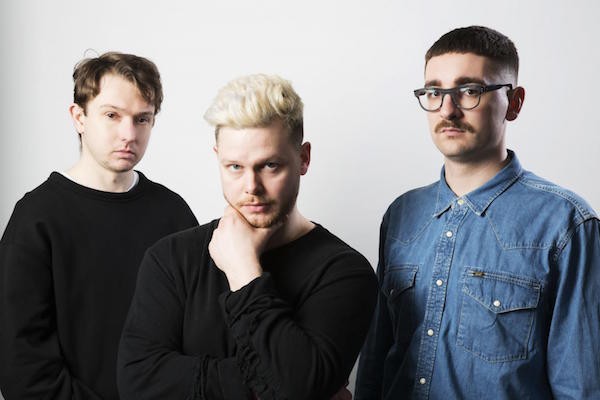 Alt-J's brand new album 'Relaxer' is out today, and to celebrate the release, we've compiled a list of things that we're currently loving about the British trio.
To start off with, here's some official info on the band:
"Quietly, resolutely, impressively, singularly, alt-J have become one of the biggest British bands of whatever it is we're calling the 21st century's second decade. Art-electro, math-folk, hymnal-rock, call it what you will, the music made by alt-J is the muscular sound of cutting edge innovation pumped by a melodically bleeding heart. Ten years after forming at Leeds University, alt-J are a post-guitar group for the new-pop generation. And as audiences all over the world know, when they get going, they rock hard."
And now here are five things we appreciate about Alt-J…
#1. They just performed at BBC Radio 1's Big Weekend - watch their performance of 'Breezeblocks' below…
#2. The album features the likes of Marika Hackman and Wolf Alice's Ellie Rowsell - their fellow London pals! Watch Ellie perform with them as their special guest on 'Later... with Jools Holland' below:
+ as a bonus, watch Wolf Alice cover Alt-J's 'Matilda' from their BBC Radio 1 Live Lounge:
#3. They've just announced their return to New Zealand -  playing Auckland's Town Hall on December 12th, and Wellington's TSB Bank Arena on December 14th. Click here for more info on the upcoming shows.
+ watch this bonus video of Alt-J hilariously cooking some pasta…
#4. They wrote us a postcard recently, giving us some great love advice…
#5. They recently performed a NPR Tiny Desk Concert, playing four songs - including two songs from the new album, '3WW' and 'In Cold Blood'. Watch the full session below:
Alt-J's album 'Relaxer' is out now - click here to purchase.
Watch the 'In Cold Blood' music video below…
Load next