Top 10 best Billie Eilish x Finneas moments.
Top 10 best Billie Eilish x Finneas moments.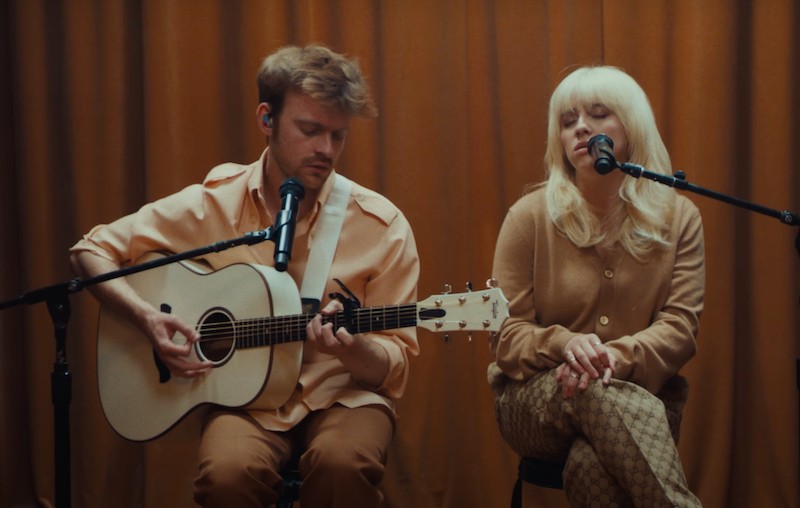 Billie Eilish and her brother, Finneas, have been working collaboratively since the beginning. Their constant combination of talent and ability produces some of the best and most well-loved songs around. To celebrate this, we've decided to list a Top 10 of the best Billie and Finneas moments which we can't wait to add more to once we get to see them perform at the 'Happier Than Ever' Tour in Auckland next year.
1. The most special, we believe, was the Grammys 2020 sweep. 
2. Performing together, through the years. 
3. Writing and creatings songs in Finneas' childhood bedroom.
4. Cute brother and sister moments constantly.  
5. They are also the funniest duo, possibly of all time. 
6. One of the most memorable performances to date is their 'I Love You' performance at the Greek Theatre. 
7. Not many sibling duos can say they made a James Bond theme song together. 
8. Being the typical older brother, Finneas is protective over his little sister, Billie.
9. This interview with The BBC that's an insight into their sibling relationship.
10. Finally, endlessly cute pictures together that we could make a whole list in itself for.
Billie Eilish performs in Auckland, New Zealand at Spark Arena on Thursday 8th September and Friday 9th September 2022. Click here for more info.
Load next