Introducing: Bloodboy and her new single 'Sex Crime'.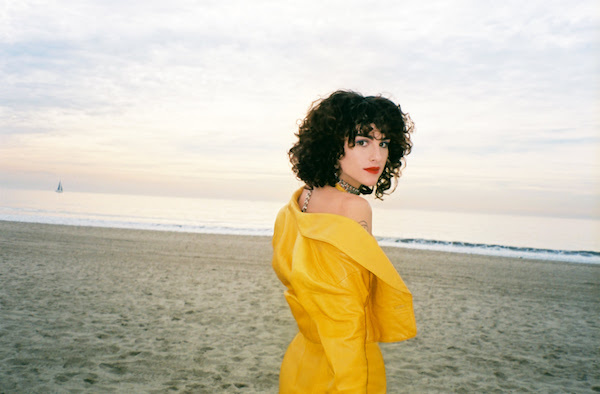 Bloodboy - aka the musical project of Californian-based Lexie Papilion - has just dropped a brand new catchy single 'Sex Crime', a song touching on age differences in relationships, all the while infused with 80s guitar riffs, which Papilion also co-produced.
The song comes from her upcoming debut album 'Punk Adjacent', which is set for release this Summer, and was produced with Taylor Locke (formerly of Rooney).
About the song, Bloodboy says: "Sex Crime" is about a woman in her early 20s who is pursued by a young man in his late teens, and while she can't deny she feels a certain attraction to him, she ultimately decides he's too young. It's meant to reflect the nuanced nature of love and lust, as well as a commentary on the rigidity of our legal system in regards to romantic relationships it deems inappropriate. While I believe there is no "magic age" dictating our physical or emotional capacity to consent, I do believe we have a moral responsibility to recognize and accept the inherent power imbalance at play between two people when there is a large disparity in age."
Listen to 'Sex Crime' below…