The Killers to release new album 'Battle Born' this Friday - September 14th, 2012.
The Killers to release new album 'Battle Born' this Friday - September 14th, 2012.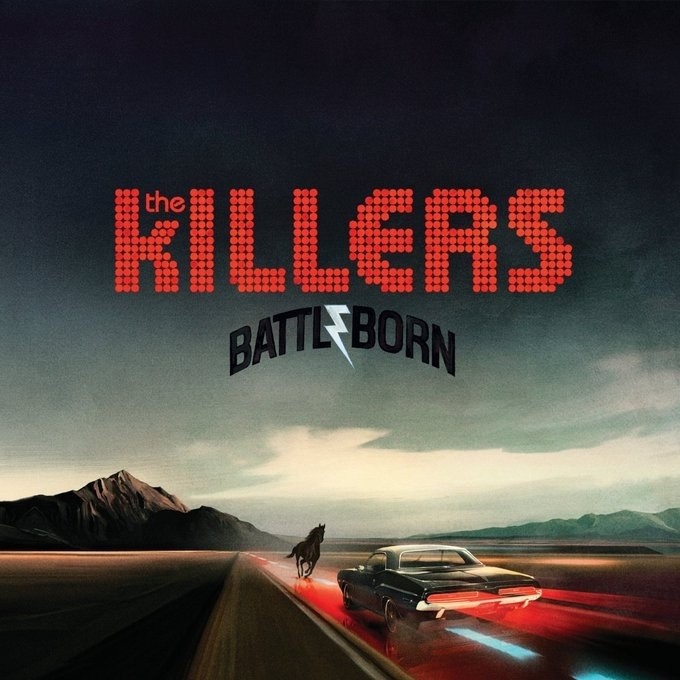 The Killers will release their new album 'Battle Born' this Friday on September 14th, 2012 - the band's fourth studio album, named after the phrase of the same name, emblazoned on the upper left-hand corner of the Nevada state flag.
Frontman Brandon Flowers says of the new album: "It's the hardest thing I've ever done, no question. t's the longest we've ever taken to make a record, and the longest I've ever spent on the lyrics. We thought we had enough songs, but then we realised that we didn't, and so we had to pound away and grind it out until we were certain that we were ready."
By now you'll already be familiar with the band's lead-single from the new album, entitled 'Runaways'. The song is one of the album's oldest songs harking back to 2009, but, says Brandon: "We never knew what to do with it. Day & Age was us trying to be more of a pop group, but Runaways was rootsy and American, and it threw me for a curve. I knew it was a powerful song. But when it came time to make the album, there was an understanding the four of us had that we were gonna do what we're good at. The Killers write a specific kind of song, and we're not gonna shy away from it. So 'Runaways' became a kind of launching pad."
Flowers sums up his thoughts on the new album with: "I feel like there are a lot of live moments on this album, more than we've ever had before. I feel like people are going to be able to relate to and understand these songs. Pound for pound, this is our strongest record, and I'm really excited about it. We're starting to feel more comfortable being what we are. And we're proud of what we are."
'Battle Born' tracklisting:
1. Flesh and Bone
2. Runaways
3. The Way It Was
4. Here with Me
5. A Matter of Time
6. Deadlines and Commitments
7. Miss Atomic Bomb
8. The Rising Tide
9. Heart of a Girl
10. From Here on Out
11. Be Still
12. Battle Born
Watch the 'Runaways' music video below...
Load next