Clairo speaks out about sexualization in the workplace and her own experiences with it.
Clairo speaks out about sexualization in the workplace and her own experiences with it.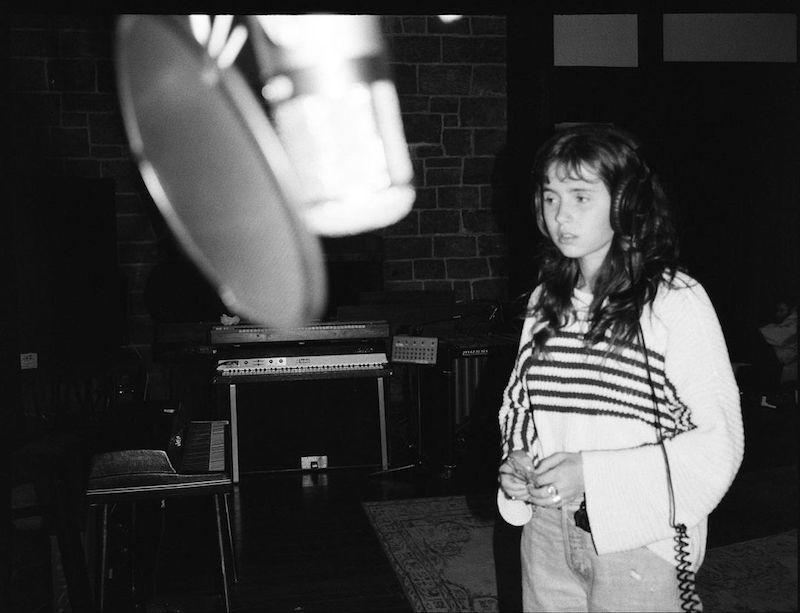 Following the release of her new song, 'Blouse', Clairo has sent out a first dispatch to fans via her email newsletter, during which she candidly explains that she wrote the song about her own experiences of being sexualized in a work environment, and further details the "collection of feelings" she explores on her forthcoming album, 'Sling'.
Read the full letter from Clairo below:
"Hi guys,
This is my first newsletter!
Before we proceed, I want to state that I will be talking about sexualization in the workplace and my own experiences with it.
I wanted to thank you all for listening to Blouse. This song is so important to me, because it delves into topics that I haven't quite covered before. Blouse describes a kitchen table conversation: you've hung your coat, scarf, combed your stray hairs back, and sat down. The table is set, you are equipped and prepared for a professional conversation, and all of a sudden- you see a male colleague staring down your shirt while you're halfway through a sentence.
It's a feeling that a lot of people know well. What's even more defeating- is the feeling of, "Well, if this is what it takes for him to hear me, then I'll allow it".
To me, this album is a collection of feelings that I never allowed myself to explore. It's filled with topics and experiences that were far too emotional or intense to unravel. Motherhood, sexualization, mental health, and a lot of my own mistakes and regrets. When I first got my dog, Joanie, all I wanted to do was create an environment that was safe, inviting, and secure. After I had done this, I realized that I hadn't put the same kind of effort into my own life. Comfort. Stability. These are things that I never felt I deserved, and therefore, never allowed myself to have.
The idea of getting a home and cementing myself in one place has been a huge fear of mine. But, it has also given me the courage to open up and accept that I too could enjoy life.
'Sling' is a very special record to me, and I hope you enjoy it when it comes around.
Love,
Claire"
Listen to 'Blouse' below...
Load next