5 reasons to watch 'Spider-Man: Into The Spider-Verse' in cinemas now.
5 reasons to watch 'Spider-Man: Into The Spider-Verse' in cinemas now.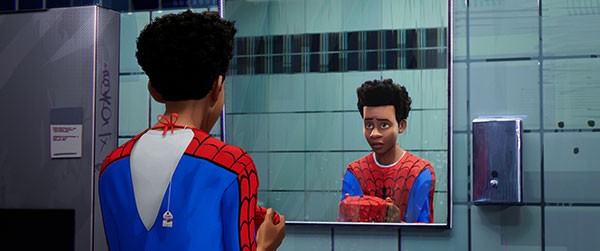 If you're planning how to spend your holidays and need some new films to watch, then we have you covered - as 'Spider-Man: Into The Spider-Verse' is in New Zealand cinemas now, and it's essential viewing. The animated film is set in the Spider-Verse, a shared multiverse where multiple characters can be a Spider-Man, and stars the likes of Hailee Steinfeld, Jake Johnson, John Mulaney, and more as the voices.
But first, here's the official synopsis for the film:
"Phil Lord and Christopher Miller, the creative minds behind The Lego Movie and 21 Jump Street, bring their unique talents to a fresh vision of a different Spider-Man Universe, with a groundbreaking visual style that's the first of its kind. Spider-Man™: Into the Spider-Verse introduces Brooklyn teen Miles Morales, and the limitless possibilities of the Spider-Verse, where more than one can wear the mask."
#1. It's been endorsed by Spidey himself, Tom Holland! His official endorsement reads as follows: "Honestly one of the coolest films I've ever seen. Do yourself a favour and go see this movie." We love a supportive Spider-Man!
Check out the post below:
#2. The film has already been praised by critics and fans alike for having a person of colour as a Spider-Man. Miles Morales (voiced by Shameik Moore, who starred as one of the leads in the Netflix show 'The Get Down') is an Afro-Latino teenager who becomes a Spider-Man: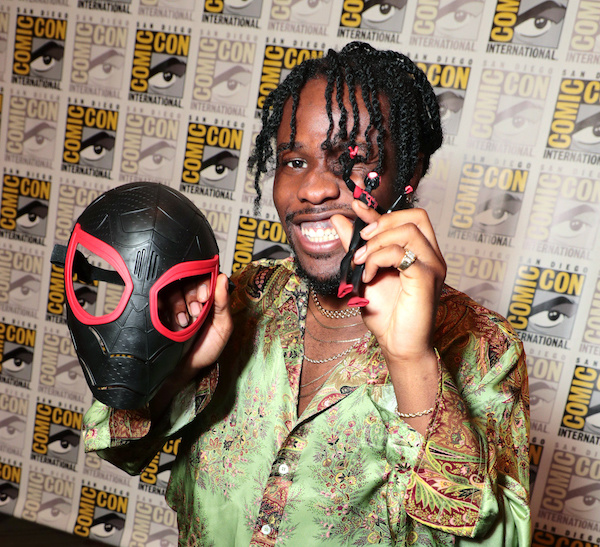 In a statement about starring in the film, Moore said: "I am a big fan of the Spider-Man films. In fact, when I was a teenager, I wrote in my diary that one day I would play Spider-Man! But Spider-Verse goes beyond everything we've seen before with the multiple universes, multiple villains and multiple spider heroes. With Miles Morales you have a Spider-Man character that we've never seen before on the big screen. It's a completely new experience. It's also important to point out that Spider-Verse is the first movie about a biracial superhero, ever. His culture, background and upbringing really makes him a different type of superhero — something we have all been eager to see on the big screen for a very long time. That's why I'm very proud be a part of that."
#3. Hailee Steinfeld has had a busy year, including starring in this film as the lead female, aka Gwen Stacy (or Spider-Gwen). Her character is described as an intelligent and quick-witted teenager, who also happens to be an excellent fighter.
About playing Spider-Gwen, Steinfeld says: "I enjoyed playing Spider-Gwen because she's really just the toughest, coolest, smartest and the most capable one in the room, and she knows it."
#4. The film has an accompanying soundtrack which includes the likes of Vince Staples, Lil Wayne, Ty Dolla $ign, and more. Listen to the brand new Vince Staples song 'Home' below:
#5. Aside from Shameik Moore and Bailee Steinfeld, the rest of the cast are equally as great! Jake Johnson ('New Girl') stars as a old, weary Spider-Man, Mahershala Ali (from 'Moonlight') voices Miles' uncle, John Mulaney as the hilarious Spider-Ham, and even Liev Schreiber as the Kingpin.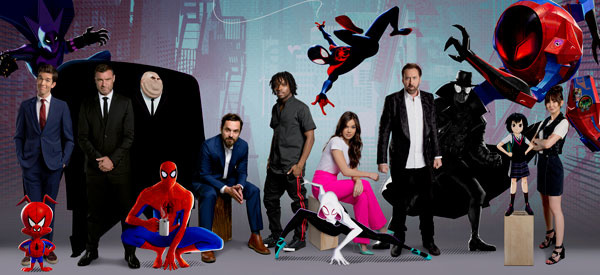 'Spider Man: Into the Spider-Verse' is in NZ cinemas now - watch the trailer below…
Load next