Watch: 'Once Upon A Time In Hollywood' teaser trailer.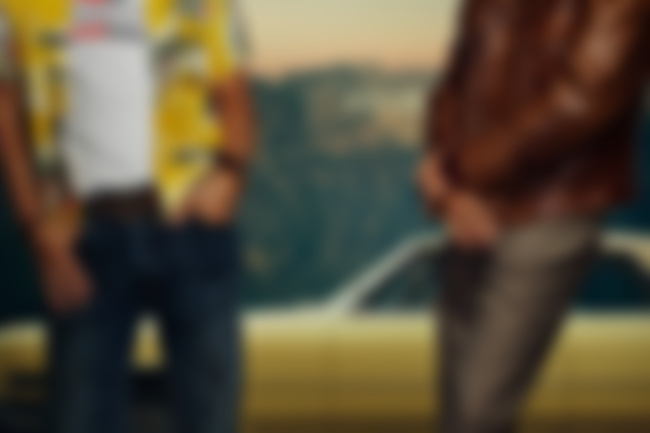 The 9th film by Tarentino - 'Once Upon A Time in Hollywood' - and the first since 2015's success 'The Hateful Eight' has been teased to fans in the form of a trailer and two posters, neither of which reveal too much about the plot or premise of the story.
Leonardo DiCaprio and Brad Pitt star alongside each other as an actor and stunt double respectively - we see them being interviewed and on set, although one gets the impression that there is more going on than meets the eye. Margot Robie appears too as Sharon Tate, and Mike Moh as Bruce Lee - cementing the story in the real-life glitzy, glamorous Hollywood of the late 1960s.
The posters are no help in deciphering the film either - in fact some seemingly strange design choices have lead to them being even more ambigious than the trailer. Tarantino is always one to keep his cards close to his chest though, and no doubt this [hopefully] tactical move is just to create more suspense, in order to surprise us more when the film is released.
'Once Upon A Time in Hollywood' will be in cinemas in New Zealand on August 15th.