Kit Harington & Andy Samberg will play Tennis rivals in '7 Days In Hell'.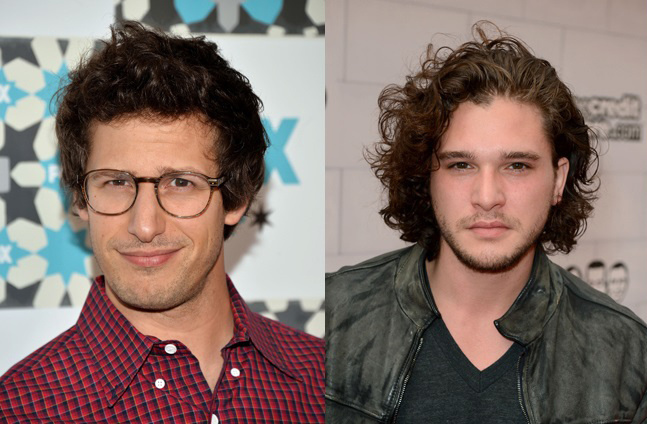 I'm not sure if Jon Snow is capable of comedy, but I guess we're going to soon find out because Kit Harington and Andy Samberg have been cast in a sports mockumentary called '7 Days In Hell' together.
The HBO movie will revolve around a seven-day-long Wimbledon match between bitter rivals - Samberg and Harington.
According to The Wrap, this is what will happen:
"Samberg plays a temperamental star who takes on Harington, a British native and prodigy who hasn't lived up to his potential. Samberg's Aaron Williams is tennis' superstar bad boy, while Brit Harington's Charles Poole is channeling Andy Murray, a tennis prodigy and certified truck driver. Adding to their rivalry is Karen Gillan's supermodel Lily, Charles' childhood friend who made a sex tape with Aaron. Steenburgen plays Charles' psychotic and controlling mother, while Forte plays a tennis historian."
Apparently, Lena Dunham and Fred Armisen have also been cast in roles.

I'm into this. I wanna watch it.
[ Source: The Wrap ]