Vans announce new Nintendo collection.
Vans announce new Nintendo collection.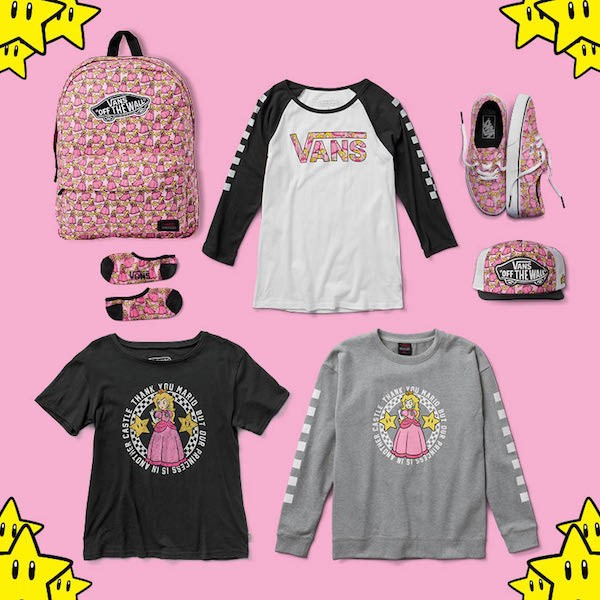 In an exciting new collaboration, Vans have announced they've teamed up with Nintendo for a new line of footwear and apparel.
The new range uses 8-bit inspired artwork as well as characters from the following: 'Super Mario Bros.', 'Duck Hunt', 'Donkey Kong' and 'Legend Of Zelda' - and the collections come in both adult and children's sizing.
My personal favourite are the Princess Peach styles, especially the backpack. As well as shoes, the new collection also has ranges of socks, hats, tees, and more.
The Vans x Nintendo collection launches in New Zealand this August, and we can't wait.
Check out images from the new collection below…
Load next