Watch: Florence + The Machine perform choreographed version of 'Queen Of Peace'.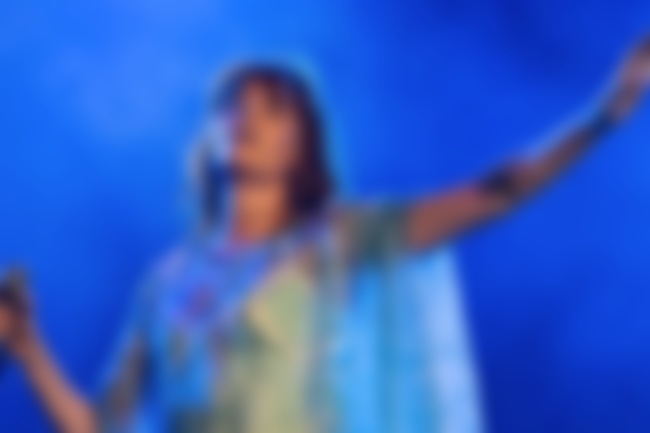 Florence + The Machine have recently wrapped up their 'How Beautiful' tour, and it was something not from this earth. From the never-ending amount of energy to the powerhouse high notes to the emotional facial expressions and dance-moves, Florence Welch created a spiritual experience for her audiences like none other.
In fact, Florence + The Machine's entire third album - 'How Big How Blue How Beautiful' - is completely different from their other material, due to Welch's explorations in aesthetically-pleasing short films, and in choreography. Welch has taken the latter with her on-stage to amplify her already-ethereal performance at the British Summer Time Festival in Hyde Park, London.
The Florence + the Machine Fan Club uploaded a fan video to YouTube, capturing Welch's entire interpretive choreography for the track, 'Queen Of Peace'. You can watch as Welch and her dancers glide across the stage and groove to the prominent trumpet melodies.
Who knew Florence was an amazing dancer?!
Watch the video below...