Watch: Glass Animals cover Gnarls Barkley's 'Crazy'.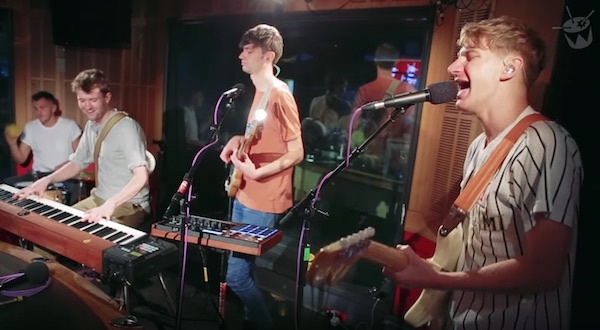 Whilst in Australia for Laneway Festival, Glass Animals visited Triple J for a Like A Version live session which included a cover of Gnarls Barkley's 'Crazy', as well as a rendition of their latest single, 'Pork Soda'.
About the cover, frontman Dave Bayley says: "We've done a new cover! this song has been stuck in my head since i was a tot. i remember it blaring out of the boombox in the school cafeteria as our lunch lady gladys spooned me some gruel. once i found a fake fingernail in that slop. eww. anyway - the song always had a sadness in it i wanted to try to bring out…but deep down its a bit of a dance banger too...so here's what we came up with! thanks to the whole team of cool cats at triple j for having us."
Watch both performances below...
P.S. Click here to read our latest Glass Animals interview.