Our top picks for Governors Ball Musical Festival 2017.
Our top picks for Governors Ball Musical Festival 2017.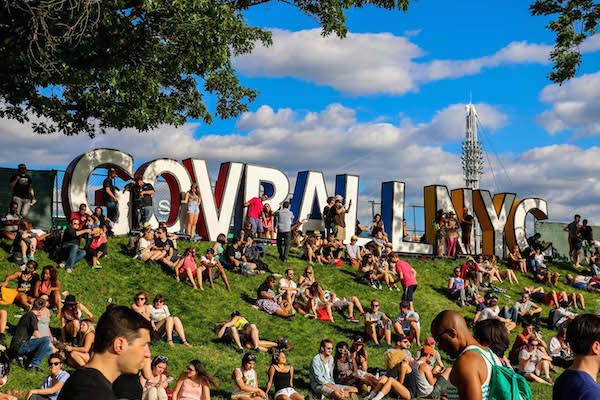 With the three-day musical extravaganza kicking off this Friday, June 2nd, Governors Ball Music Festival is the place to be in NYC, with a line-up including the likes of Chance The Rapper, Lorde, Dua Lipa, Kehlani, and many more.
With the announcement of the schedule for the days, we've compiled our must-see artists across the three-day festival. Check them out below…
#1. Chance The Rapper
We saw him play last year at San Francisco's Outside Lands, and his performance was a festival highlight - and will no doubt be the same this year at Governors Ball.
And with both Francis And The Lights, and Kehlani also performing on the same day - we've got our fingers crossed for a special appearance…
#2. Dua Lipa
She'll be performing the day after her debut album drops, so it's likely to be a very special show for Miss Lipa. It's no secret that her live shows are stunning, with her voice sounding just as good - or even better - than her recordings.
Watch her recent performance of 'Be The One' below…
#3. Lorde
It's still early days in Lorde's live performances for this new album - with 'Melodrama' not yet released - but her live set at Coachella a few months back gave a taster for what everyone had been missing.
#4. Bleachers
Jack Antonoff's solo project Bleachers will be performing at the festival on the very day that his sophomore album 'Gone Now' is released - and we're expecting incredible things, as this is also somewhat a hometown show for him.
#5. Childish Gambino
Performing on the Saturday of the festival, Childish Gambino will likely bring his unique jams, and will be a festival highlight for many.
Watch him energetically perform '3005' at Splendour In The Grass from a few years ago…
#6. Phoenix
They've been around for close to 20 years, and with a new album 'Ti Amo' on the horizon, Phoenix are back and sounding better than ever. The chance to hear new songs 'J-Boy', amongst classics such as '1901' and 'Lisztomania' is sure to be a great night.
Very limited tickets remain for the festival, click here to get more information.
Load next