Interview: musical crush of the week #30 - Fletcher
Interview: musical crush of the week #30 - Fletcher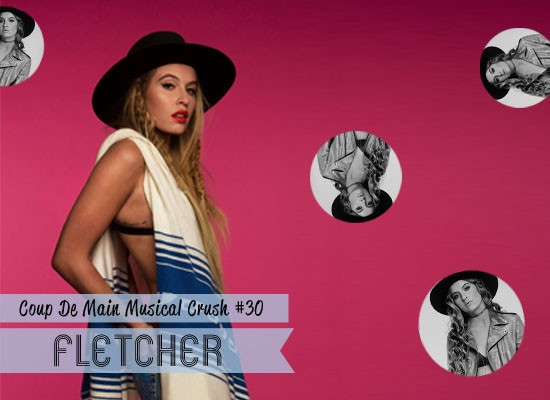 FLETCHER
Personnel: Cari Elise Fletcher (singer-songwriter).
Location: Asbury Park, New Jersey.
YOU WILL LIKE MY MUSIC, IF YOU LIKE... Cool banjos, the princess emoji, feminism, losing yourself in life's moments, and snapbacks in the summer.
IF YOU ONLY LISTEN TO ONE OF MY SONGS, YOU SHOULD LISTEN TO... 'War Paint'.
WATCH THIS VIDEO, BECAUSE... This music has been a long time in the making for me so it means a lot. 'War Paint' especially has a message I think everyone should hear. Always fight for what you believe in and for who you love.
MY TOP FIVE MUSICAL CRUSHES ARE... Vocally I have a HUGE musical crush on Jessie J and Sam Smith. Their voices are by far two of the most amazing in our generation. Bob Marley because it brings back my first musical memories when my dad used to play the albums on repeat. It always manages to put a smile on my face. Sia because I'm a massive fan of her songwriting abilities, and Lorde who I think is the most artistic, intriguing artist of our time.
YOU KNOW YOU'VE MADE IT WHEN... You walk into a room and no longer need to introduce yourself (but you should always do that because it's polite).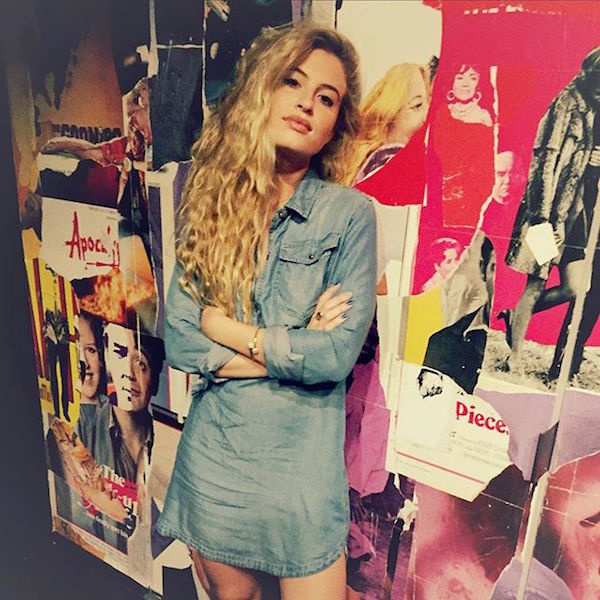 COUP DE MAIN: If you were to curate your own music festival, who would you want to play and what would the festival be called?
FLETCHER: 'It's A Man's World' - I would have all of my favorite female acts come together to perform. This is such a male dominated industry - I'd love all the ladies to come together. Rihanna, Lana Del Rey, Tori Kelly, Phoebe Ryan, Lorde, Ryn Weaver, FKA Twigs, Jhene Aiko, Tove Lo, Haim, Alessia Cara, Kacey Musgraves, Halsey, Bibi Bourelly, Zella Day.
CDM: What's the most despicable thing you've ever done?
FLETCHER: One time my brother and I took a bunch of sand crabs home from the beach and fed them cheese doodles. They died instantly :(
CDM: If you could pick any five people (living or dead) to be in your entourage, who would you choose?
FLETCHER: Hands down, my best friend Alex - she's the funniest girl you'll ever meet. Amy Poehler, Melissa McCarthy, Tina Fey and Kristen Wig could also hang. Life would be one big fucking comedy, I love to laugh.
CDM: Who is your most famous fan?
FLETCHER: My most famous fan right now is probably Chloë Grace Moretz. She tweeted her love for 'War Paint' a couple weeks ago. I was getting froyo when I saw her tweet pop up on my phone. I literally left it on the counter and walked out to call my manager because I was so excited. I love her style, support of women in the entertainment industry, and the fact she's such a music tastemaker.
CDM: Do you believe in magic?
FLETCHER: That's a really good question. To be honest, I've never fully thought about it. I think Disney World is magical of course, but I believe in things like fate, karma and positive energy more so than I believe in magic. Magic I think is more about incredible illusions, which I enjoy the thought of and witnessing.
CDM: What is your spirit animal?
FLETCHER: When I was in high school, someone told me that I looked like a lion because of my crazy curly hair. At the time that made me really self-conscious. I've since realized lions are fierce as hell and totally my spirit animal. I'm obviously a lion with a really big mane.
CDM: How long could you go without talking?
FLETCHER: I don't think I could go very long. I don't know how people go on retreats where they don't talk for days. Being too in my head with my own thoughts, that freaks me out.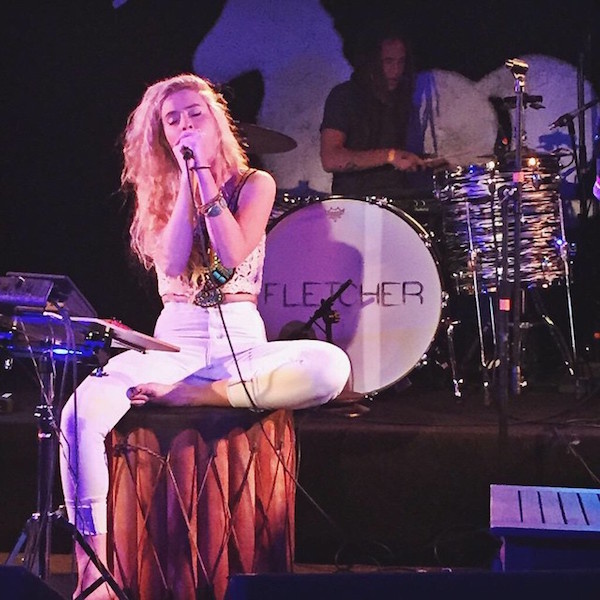 CDM: If you could steal one thing without consequence what would it be?
FLETCHER: Of all the things in the world, I would probably steal a finger monkey from a zoo so I could keep it as a pet forever.
CDM: What is the most heroic thing that you've ever done?
FLETCHER: Compared to all the heroes of war that are fighting for our country and people like Caitlyn Jenner who are fighting for acceptance, love and changing the world, nothing I've done feels heroic enough to mention. But I hope to do something incredibly heroic one day.
CDM: Have you ever written a love letter?
FLETCHER: I have written a love letter or two before (and definitely a love song). I'm the kind of person that gets really nervous and jumbles my words in a confrontational situation. I'm so much better with conveying my emotions through writing, especially when it comes to sharing my feelings with someone special.
CDM: What is your first proper memory, ever?
FLETCHER: The first memory I do have is a little awkward. My mom gave my little brother Bobby and me "the talk" about private body parts when we were 3 and 6 years old. My brother ran around the backyard screaming, "VAGINA, VAGINA, VAGINA!" 
CDM: If you were a country, what would be your national anthem?
FLETCHER: 'War Paint'!
CDM: Have you ever had an out-of-body experience? If so, tell us about it.
FLETCHER: Not really. One time I had a crazy dream where I watched myself from an outside perspective get buried underground though. I was still alive and I was the only one that knew I was still alive so I couldn't wake up to tell anyone not to bury me.
CDM: Stretch your right arm out as far as you can reach, what can you touch?
FLETCHER: My record player. Definitely needs to be dusted.
[CDM Musical Crush of the Week #29] RAYE asks… Love the song <3 - neon or camo?
FLETCHER: Camo, camo all the way.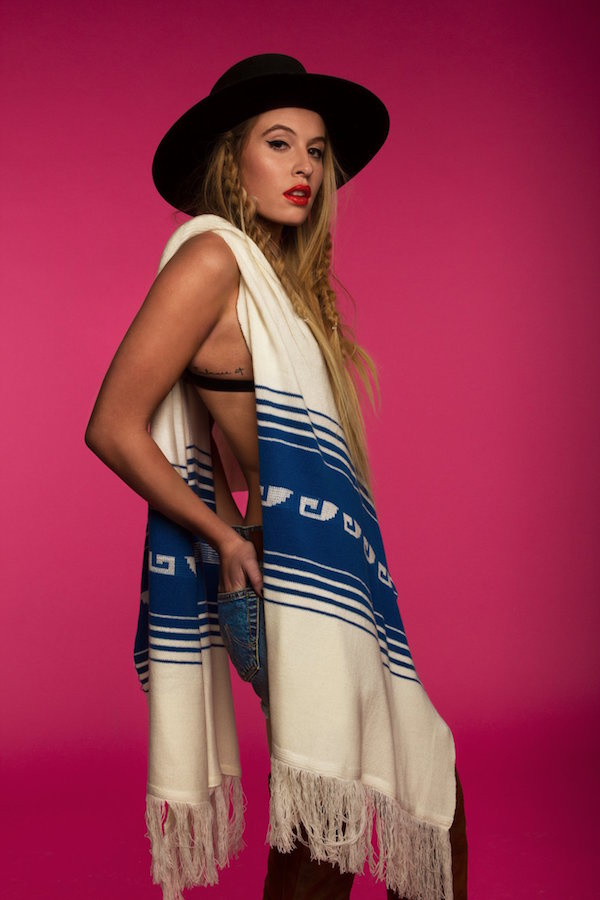 For more FLETCHER, check out:
www.facebook.com/findingFLETCHER
twitter.com/findingfletcher
instagram.com/findingxfletcher/
LAST WEEK: RAYE!
Watch the 'War Paint' music video below…
Load next