Interview: musical crush of the week #36 - Tove Styrke
Interview: musical crush of the week #36 - Tove Styrke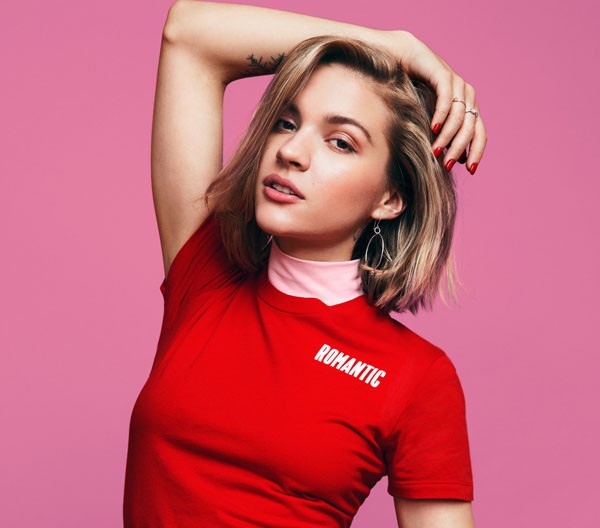 After having participated on Swedish Idol and finishing in third place, 24-year-old Tove Styrke began her musical world domination with the release of her self-titled debut album in 2010. Since then, she's also released her 'Borderline' EP and sophomore album 'Kiddo' which both attracted much attention through her hit singles like 'Number One'.
To continue her reign, Tove is working on her third studio album, and the world got a taste of it through the release of her undeniably catchy new single 'Say My Name' back in April.
Coup De Main got to chat with the rising Swedish songstress about her songwriting inspirations, life-lessons, and magic...
COUP DE MAIN: You once said that you find inspiration for songwriting in films like 'Kill Bill' and 'The Matrix'. Both of those films exemplify artistic qualities in their own way. Do you think there is a significant connection between film and music, in terms of art?
TOVE STYRKE: I feel like different art-forms tie into each other all the time, and sometimes it's hard to picture one without the other. Like having a live show without lights or a movie without music. It's natural that they inform each other.
CDM: Are there any films - aesthetically or lyrically - that you think influenced 'Say My Name'?
TOVE STYRKE: In the past I have sometimes made up scenes, as if it was a movie in my head and made music to sort of match it. It's been a while since I did that though. Now I get most of my inspiration from people and situations. I'm a feelings-junkie and a bit of a drama queen and I like twisting real situations I've been in and imagining what they could have been with a bunch of 'ifs'. I just can't get enough of human interaction, it's so weird how it works and also when it doesn't work.
CDM: You've been in the music industry for a while now - since signing with Sony after Swedish Idol. How do you think the music industry has changed since you first began?
TOVE STYRKE: For me, social media has been a pretty big thing that's changed. It didn't used to matter nearly as much as it does today. I like this because it gives me more control of what I put out and I like getting to know my audience on a more personal level. Nobody knows them like I do and I like it that way.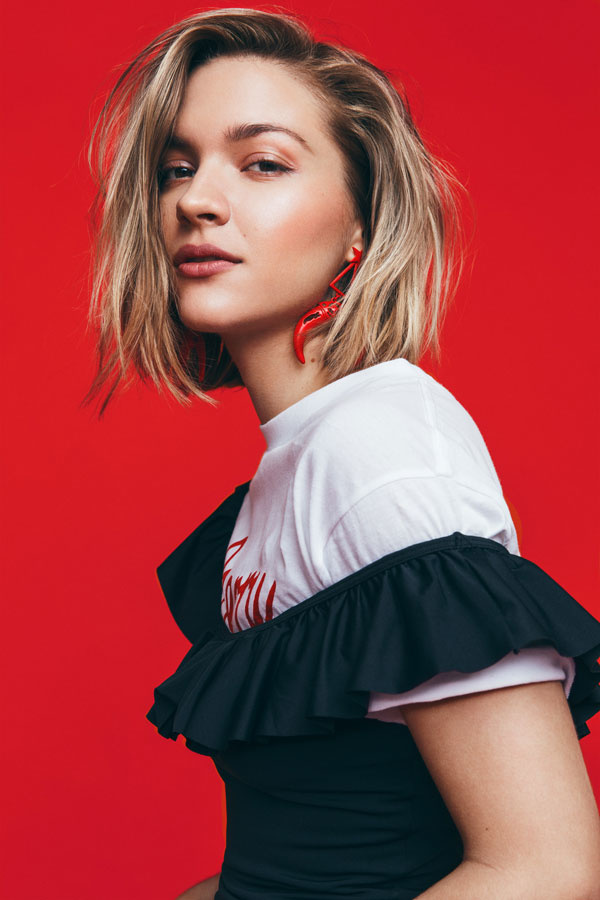 CDM: I feel like the Scandinavian pop music scene is maybe the most innovative progressive pop music out there today. What other Scandinavian artists are you loving at the moment?
TOVE STYRKE: Yeah, I hear you. I love what Tove Lo is doing for instance. The visuals tie in with the music and everything just feels really special and thought through. And the songs are so great. Zara Larsson is also pretty damn perfect, love her.
CDM: You've toured with Years & Years - who we're big fans of too. Are there any specific lessons that you learned from going on tour with them?
TOVE STYRKE: Maybe not from that tour in particular, but from being on tour in general I feel like I learn new things every night. What works and what doesn't, you know? Or a new particularly cool kick. Performing live is a skill that takes a lot practice and one that you can't actually practice without the audience being there. So it's a constant learning thing.
CDM: If you were to curate your own music festival, who would you want to play and what would the festival be called?
TOVE STYRKE: Kendrick Lamar, Lorde, Rihanna, MØ, Francis And The Lights (mainly because I missed that he just played in Stockholm and I really wanted to see him). I'd call it, "Come on, it'll be fun!" - those are the magic words to get me out of my apartment, no lie, it works every time.
CDM: What's the most despicable thing you've ever done?
TOVE STYRKE: Hahaha. No way.
CDM: If you could pick any five people (living or dead) to be in your entourage, who would you choose?
TOVE STYRKE: Britney [Spears], The Rock, Gareth Keenan, Bianca Del Rio, and Amy Winehouse (I need to tell her how good her lyrics are, they're seriously underrated).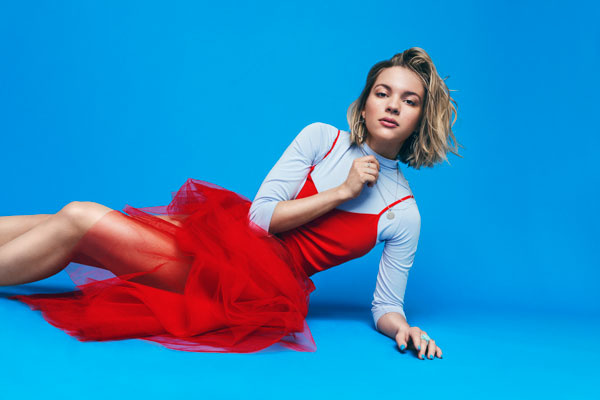 CDM: Do you believe in magic?
TOVE STYRKE: Yes. I witch from time to time.
CDM: What is your spirit animal?
TOVE STYRKE: A healer told me it's a white cow but I don't really feel it. Maybe some kind of cat or a bird? I feel like I have a connection with some doves that live on the roof outside my apartment.
CDM: If you could steal one thing without consequence what would it be?
TOVE STYRKE: The 'Teenage Dream' melody.
CDM: What is the most heroic thing that you've ever done?
TOVE STYRKE: I mostly feel like the anti-hero, or the one who needs to be saved. Or maybe I'm just very self-critical. Not sure.
CDM: What is your first proper memory, ever?
TOVE STYRKE: The apple tree on my family's backyard.
CDM: If you were a country, what would be your national anthem?
TOVE STYRKE: 'Royals'.
CDM: Stretch your right arm out as far as you can reach, what can you touch?
TOVE STYRKE: A porcelain plate that says, "What kind of fuckery is this?"
For more Tove Styrke, check out:
facebook.com/tovestyrke
twitter.com/tovestyrke
instagram.com/tovestyrke
Watch the 'Say My Name' music video below…
Load next