Bleachers release crew merch + share cover of R.E.M.'s 'At My Most Beautiful'.
Bleachers release crew merch + share cover of R.E.M.'s 'At My Most Beautiful'.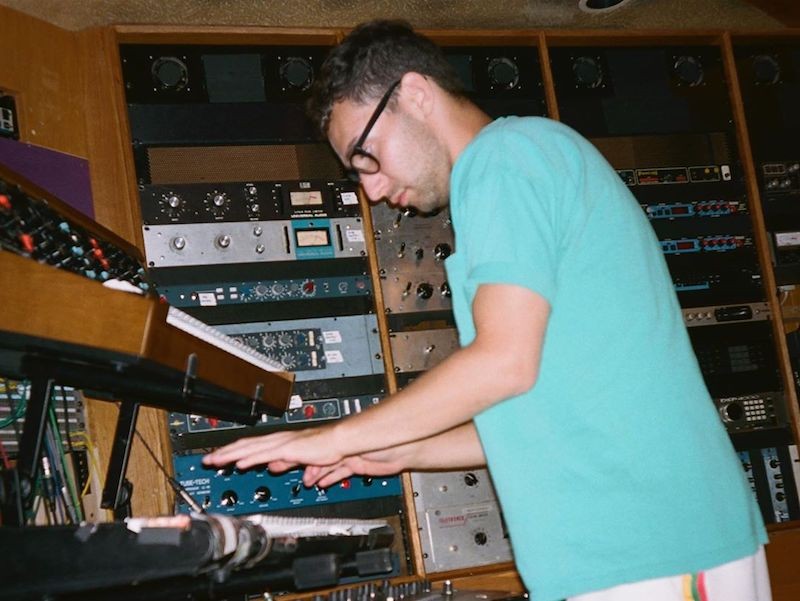 Bleachers have shared a fundraising effort for their crew with an exclusive merch bundle which includes a t-shirt, water bottle, vinyl sticker, and woven patch - with all proceeds going to their hard-working crew who make their live shows possible. Additionally, Jack Antonoff and other members of the Bleachers team will match all the proceeds fundraised!
In a statement in his latest newsletter, Jack Antonoff shared about the merch: "I love my crew. love them to death. to me and the guys in the band our crew are family and an unshakable force that lets us be what we are. they work their asses off to create a world where we can put on the best show we have in us. no sleep, no fucking problem for this team. I've seen them countless times overcome some crazy shit to and pull off a show. they love this band and the fans to the max…. so….. i want to honor them in this time when work is scarce. ALL proceeds go directly to the crew. plus myself and other members of the bleachers team will match that number. lets bring christmas to these guys NOW when they need it most. cant wait to wear my bleachers crew pack with major pride. basically, bleachers is cool but bleachers crew is that actual shit."
He also took to give an update about the highly-anticipated third Bleachers album, saying: "im almost done with bleachers 3rd album. and i will not hold it until the perfect time. you are here and you deserve it. im putting all the final touches and getting the world of it in order. making it so you can come on in and not have it be too messy to walk around in…. but messy enough ... you know."
He ended the update with a cover of R.E.M.'s song 'At My Most Beautiful' - listen to it below:
Load next