Bleachers announced to headline Barn On The Farm 2023.
Bleachers announced to headline Barn On The Farm 2023.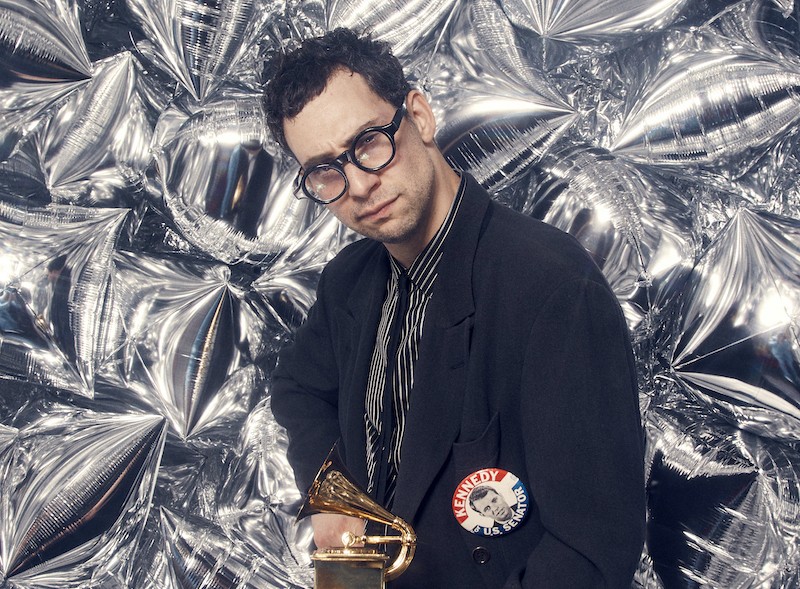 In exciting news for Bleachers fans, it's been announced that the band are set to headline Barn On The Farm 2023 - one of the UK's leading independent music festivals that is set in the idyllic setting of Over Farm, Barn, and encourages collaboration and kinship by bringing together a community of artists and festival-goers.
Barn On The Farm will be Bleacher's first-ever UK festival headline slot, and one of only two of the band's UK performances confirmed for this summer (the other being The 1975's already sold-out Finsbury Park show).
Jack Antonoff's Bleachers joins Holly Humberstone, 86TVs, Lily Moore, Adam Melchor, Thomas Headon, Flyte, swim school, Carpark, Overpass, Cam Aspen, Dylan, Olivia Dean, Rachel Chinouriri, Tommy Lefroy, Wunderhorse, Stone, Katie Gregson-MacLeod, flowerovlove, and a late night DJ set from Jack Garratt - with many more to be announced soon.
Antonoff himself says: "From New Jersey - I grew up wishing I could go to all the festivals over in the UK… So it's a goddamn honour for Bleachers to headline our first UK festival. Bringing everything we got. Planting a big flag. Can't wait to see you."
The festival takes place on 29th June to 2nd July 2023, and day splits and running orders will be announced in the coming months. With intimate Thursday tickets selling out back in August, the remaining tickets back on sale consist of Friday, Saturday and Sunday entry, and include newly released Saturday and Sunday Day Tickets. There are also the last remaining Glamping packages back on sale.
Tickets are available here.
BARN ON THE FARM 2023 LINE-UP:
BLEACHERS (HEADLINER)
HOLLY HUMBERSTONE (HEADLINER)
ADAM MELCHOR
ÁINE DEANE
CAM ASPEN
CARPARK
CARTWRIGHT
CATE
DYLAN
ETTA MARCUS
FARM BAND
FLOWEROVLOVE
FLYTE
JACK GARRATT (LATE NIGHT DJ SET)
KATIE GREGSON-MACLEOD
LILY MOORE
MICHAEL ALDAG
NIEVE ELLA
OLIVIA DEAN
RACHEL CHINOURIRI
SFVEN
STONE
SWIM SCHOOL
THOMAS HEADON
TOMMY LEFROY
WUNDERHORSE
86TVS
+ MANY MORE STILL TO BE ANNOUNCED
Load next