Interview: 2019 Must-Know - Lennon Stella
Interview: 2019 Must-Know - Lennon Stella
Portrait photos by Frank Fieber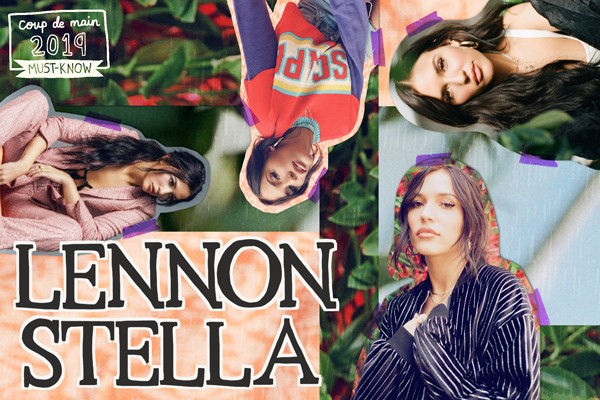 Since 2012, Lennon Stella has been a fixture on the small screen as Maddie Conrad in the TV series 'Nashville' (and even before that, beloved for a viral cover of Robyn's 'Call Your Girlfriend' with her sister Maisy Stella), flexing her songwriting muscles as a writer on on nine different songs that were featured in 15 episodes of the show.
Now 19, Stella is swiftly becoming best known as a rising musical talent to keep an eye on, with last year's single 'Bad' reaching the top 20 echelon of Spotify's Global Viral Chart and her 'Love, me' EP debuting in the top five on Billboard's Heatseekers Album Chart.
And with 2019 already largely comprised of sold-out shows and the promise of working on her full-length album, Stella is sure to continue expressing her truths through music to an ever growing fanbase.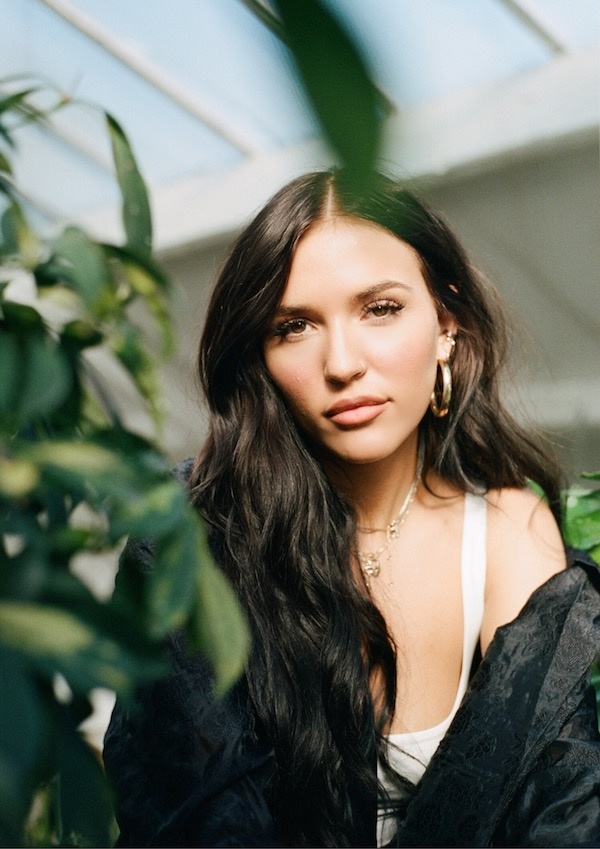 MUST-LISTEN: 'Bad', 'Feelings', 'La Di Da'.
YOU WILL LIKE, IF YOU LIKE: Julia Michaels, Maggie Rogers, Lauv, MØ, Troye Sivan, Ryn Weaver, Selena Gomez... and a karaoke night out with your best friends.
COUP DE MAIN: 'La Di Da' from your EP is such a bop! In the chorus of that song you sing, "You're gonna say something you don't mean," and I feel like now it's become easier and easier for people to take things too far with what they say, especially with the internet. Why do you think this has become commonplace, and often dangerous in relationships?
LENNON STELLA: I completely agree, social media makes it so easy for people to say things they don't truly mean. Just in an argument in general, things can get so blown out of proportion and everyone ends up saying things they don't mean.
COUP DE MAIN: 'Bad' is another really honest piece of storytelling. Do you find songwriting a cathartic way to deal with things that are going on in your own life?
LENNON: 100%... to me, it is the most therapeutic, going through something and writing it out. And then on top of that, releasing it and having so many people say they have felt exactly like I did at the time is such a cool thing.
COUP DE MAIN: In 'Fortress' you explore the idea of creating a place for just you to exist. What advice would you give to people wanting to create their own fortresses?
LENNON: I think it's all about protecting yourself from negative energy and only surrounding yourself with solid humans who make you feel good. That's what I imagine my fortress to be, just a safe place.
COUP DE MAIN: Do you think it's important to work on your relationship with yourself before you let anyone else into your fortress?
LENNON: So important. I think that's what it's all about, knowing yourself fully and knowing who you want to let inside.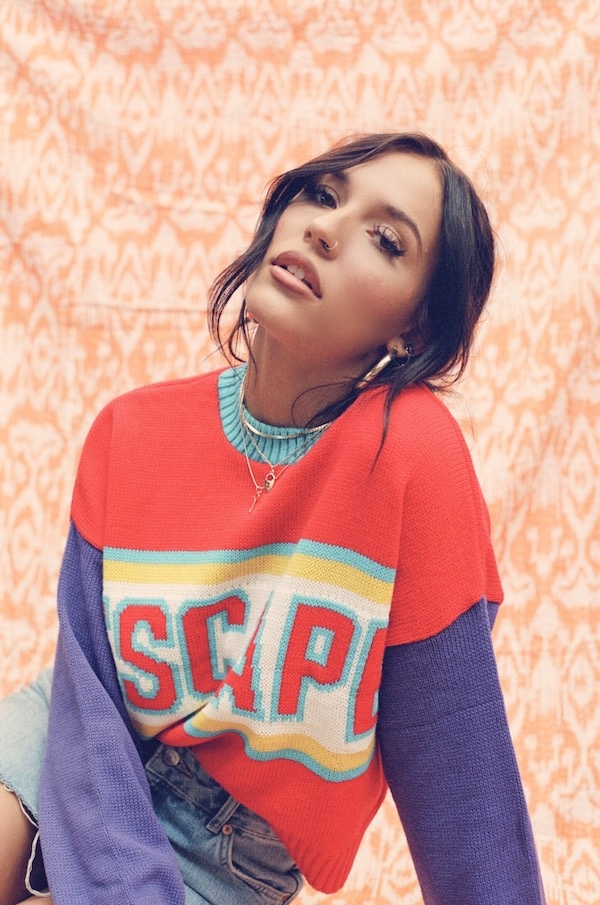 COUP DE MAIN: How does your songwriting process work?
LENNON: It totally depends, it's different every song. Sometimes I start with a lyric or concept and sometimes we start with just a beat or a cool sound.
COUP DE MAIN: Do you write your lyrics specifically for the songs, or do you write poems or prose and then evolve them into song-form?
LENNON: I've always only written lyrics specifically for the song. But I do wanna try writing lyrics and moulding them into a song just to see what I would come up with.
COUP DE MAIN: Lyrically, what's your favourite song that you've written?
LENNON: Of the songs already out, I would say 'Like Everybody Else' is my favourite.
COUP DE MAIN: What do you hope for people to take away from listening to your music?
LENNON: I hope people feel moved in some way.
COUP DE MAIN: You're one of our 'must-know' artist picks for 2019… who are yours?
LENNON: Awh, thank you!! Alec Benjamin, Still Woozy, The 1975.
COUP DE MAIN: What else do you have planned for 2019?
LENNON: Going on tour!!! So beyond stoked. Going to write some more and work on a full album.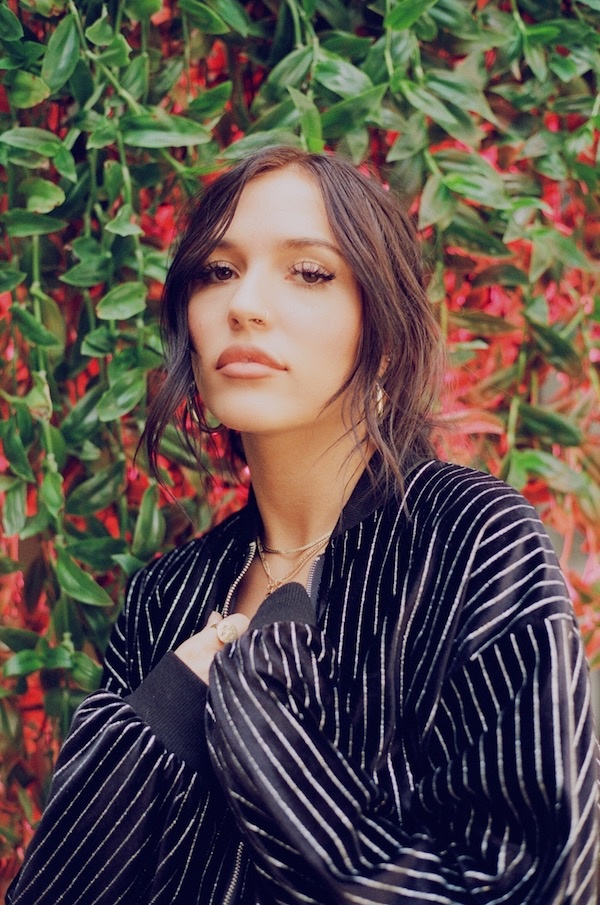 COUP DE MAIN: If you could steal one thing without consequence what would it be?
LENNON: The most beautiful grand piano there EVER was.
COUP DE MAIN: If you were a country, what would be your national anthem?
LENNON: Haha I love this question, maybe 'Dreams' by Fleetwood Mac.
COUP DE MAIN: We interviewed you and Maisy back in 2013 and you said you wanted to come to visit us in New Zealand. Will 2019 be the year it finally happens?
LENNON: I HOPE SO. I'm putting it into the universe as we speak!!
COUP DE MAIN: You co-wrote 'Breakaway' with New Zealander Sam De Jong, and Joel Little produced 'La Di Da' - you have so many NZ connections, so you have to visit!
LENNON: 10000% agreed. I must!!
Watch the music video for 'Bad' below...
Load next