Watch: Lorde x 'Green Light' Creme Egg Remix.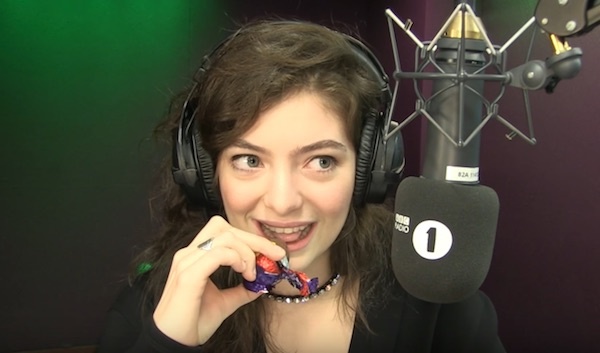 Nick Grimshaw has combined "two of his favourite things of March", creme eggs and 'Green Light', in this new 'Creme Egg Remix' he convinced Lorde to perform on his BBC Radio 1 show earlier today.
Watch the Creme Egg Remix of 'Green Light' below...