Are My Chemical Romance back?!
Are My Chemical Romance back?!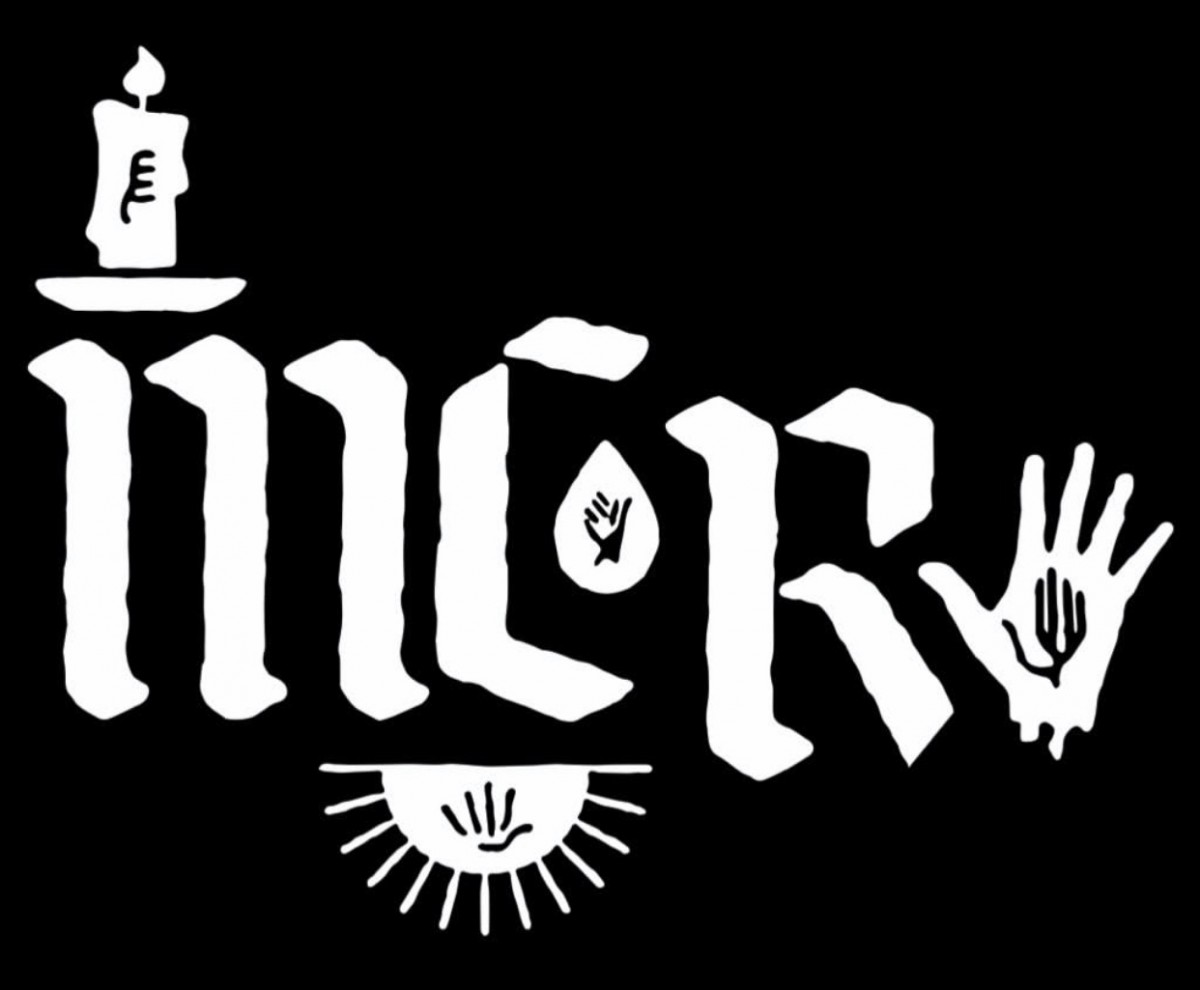 In a very exciting turn of events, My Chemical Romance have returned to social media (even creating a brand new Instagram), changing their logos to a new candle graphic.
On their Instagram stories, they've updated it every 10 minutes with different logos and matching captions - so far we've seen 'Clarity', 'Sacrifice', 'Courage' and 'Devotion'.
The four symbols are all part of what appears to be a new MCR logo - does this mean a reunion or new music is on the way?!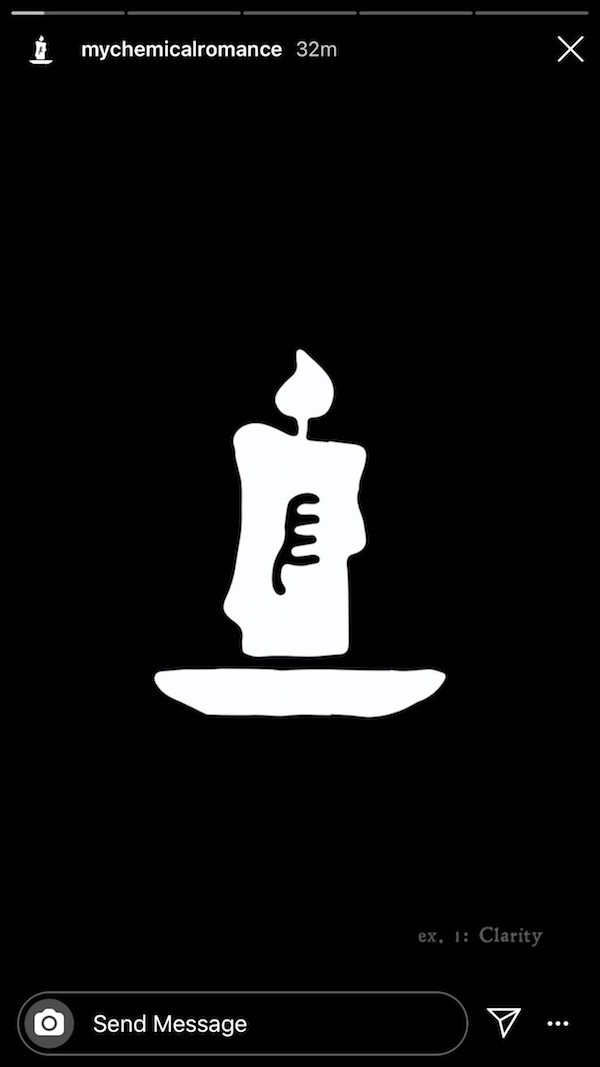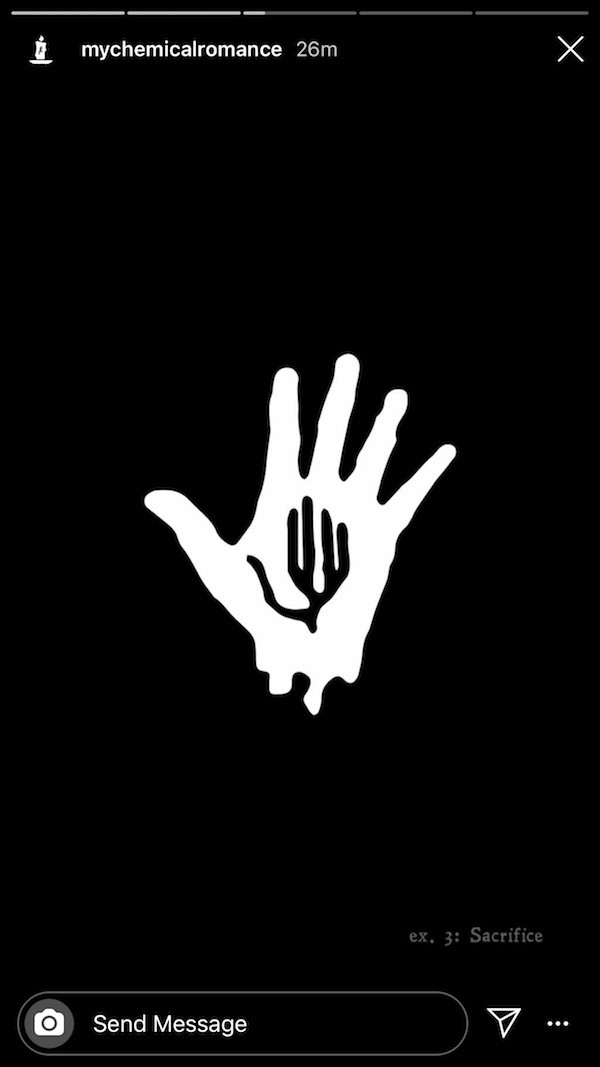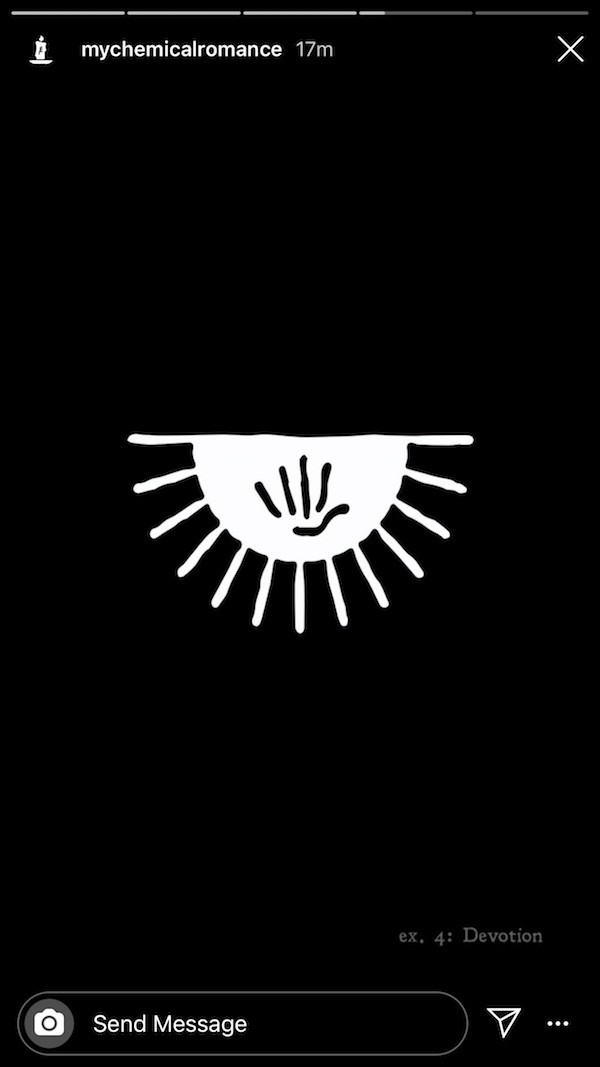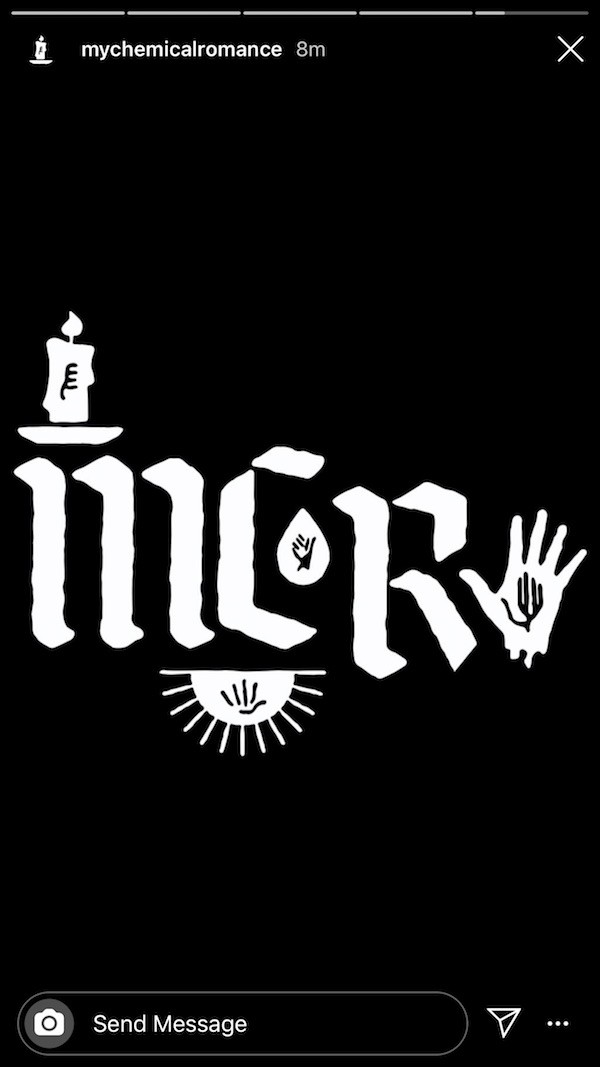 UPDATE: The band have also just announced their return to live shows, with a show at Los Angeles' Shrine Expo Hall on December 20th - with tickets on sale at 12pm PST on November 1.
UPDATE II: Currently in a Hot Topic store in Hollywood a secret event is being held, where fans have been given tickets to the first live show:
Alt Press have also shared they have sources confirming that the band will be embarking on a tour following the Los Angeles show.
Load next