Watch Gerard Way discuss My Chemical Romance in recent interview.
Watch Gerard Way discuss My Chemical Romance in recent interview.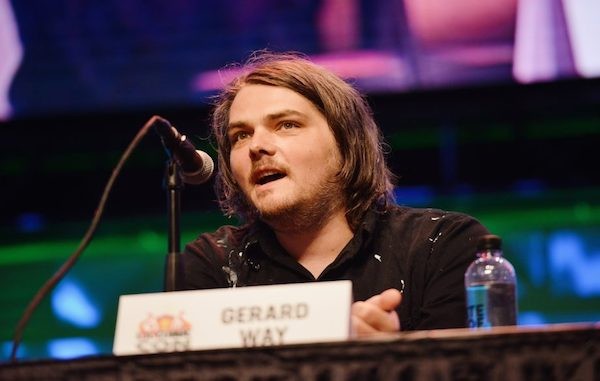 Just weeks before the band announced their reunion, My Chemical Romance's Gerard Way appeared at Los Angeles Comic Con in a panel - where he discussed his career at length, his work in the comic book world, as well as his musical work.
He talks about forming the band, sharing that: "9/11 happens, and I pick up the guitar again and I write 'Skylines And Turnstiles', and then I called Otter [Matt Pellissier, drummer] and then I called Ray, and we got Mikey [Way, bassist] in - and we just started building this momentum... It became my therapy from the PTSD that everyone had experienced from 9/11, and processing that."
He also talked about the momentum that the band gained during the early days: "There was always a momentum in My Chemical Romance - we'd have our first practice and it'd work. We'd have our second practice and we'd have a new song. Third practice we'd have Mikey on bass. Every week there was a new thing that happened, and then eventually Frank [Iero] joined the band, and we never stopped. It was like 'oh, we have a show', 'oh we have another show', 'oh, we're opening up for Jimmy Eat World'. It all happened really fast - there was a real momentum to it."
In a funny turn of events, now Jimmy Eat World will be coming to New Zealand to support the band at their show next March! Check out all the show info here.
Watch the panel in full below...
Load next