Nina Nesbitt announces debut NZ + AUS tour.
Nina Nesbitt announces debut NZ + AUS tour.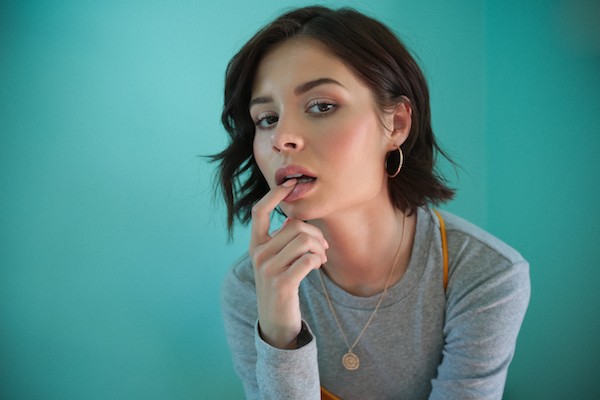 New Zealand and Australian fans of Nina Nesbitt will be delighted to learn that the Scottish singer-songwriter has today announced her very first ever tour of both countries, touring in support of her new album, 'The Sun Will Come Up, The Seasons Will Change', starting in Sydney on May 28th and ending in Auckland on June 1st.
Tickets for all shows go on sale at 12pm on Monday, February 11th.
My Live Nation members can secure tickets first during the exclusive pre-sale beginning 11am today – Friday, February 8th until 11am Monday, February 11th.
Nesbitt is sure to perform songs from her new album live, such as latest single 'Is It Really Me You're Missing?':
And 'The Moments I'm Missing':
About her new album, Nesbitt says: "This is the album I always wanted to make on my own terms. It's an honest account of somebody in their early '20s, giving a real window into their often-ever-changing life."
Imagined within the four walls of her Fulham (London) bedroom, Nina would arrive home after studio sessions with other musicians and continue writing for herself late into the night. "At that time, I was a songwriter for other artists, and I missed writing autobiographical songs, alone, for myself," she says. The results speak for themselves. Billboard magazine exclaimed it to be, "an iridescent work of pop mastery, showcasing Nesbitt's proficiency as a songwriter, vocalist and producer," and The Independent stating that, "Nesbitt offers blunt songwriting in a genre that far too often deals in vague clichés."
And Taylor Swift even added first single 'The Best You Had' to her "favourite songs" iTunes playlist upon its release!
Let's also not forget Nesbitt's cover of The 1975's 'Chocolate'...
NINA NESBITT
AUSTRALIA + NEW ZEALAND 2019 TOUR
METRO THEATRE, SYDNEY - TUESDAY MAY 28
170 RUSSELL, MELBOURNE - WEDNESDAY MAY 29
THE TRIFFID, BRISBANE - THURSDAY MAY 30
THE TUNING FORK, AUCKLAND - SATURDAY JUNE 1
TICKETS ON SALE 12PM MONDAY, FEBRUARY 11.
Live Nation pre-sale begins 11am Friday, February 8 until 11am Monday, February 11.
Tickets available here.
Watch the 'Colder' music video below...
Load next