Review: Paramore & Bleachers - Spark Arena, February 2018.
Review: Paramore & Bleachers - Spark Arena, February 2018.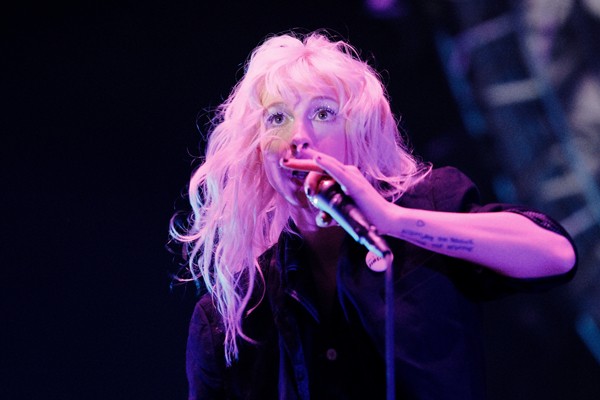 It's been a long time coming for New Zealand, but last night at Spark Arena, all was forgiven at Paramore's Tour Four - the band's long-awaited return to their adopted home, five years in the making.
This leg of the tour has seen the addition of New Jersey outfit Bleachers, fronted by musical extraordinaire Jack Antonoff - whose sheer energy bounced around the walls of the arena as soon as him and his bandmates took to the stage. Armed with a pair of double drummers Sean Hutchinson and Mike Riddleberger, keyboardist/saxophonist Evan Smith, and bass/guitarist Mikey Hart, Bleachers eased through earlier releases 'Shadow' and 'Wild Heart'.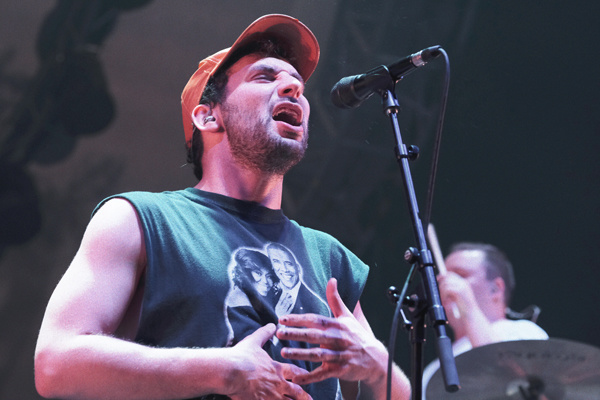 "We are thrilled to be here!" Antonoff paused, before introducing 'Everybody Lost Somebody', where Smith's saxophone solo truly won the show. Leading into 'Rollercoaster' saw Antonoff encourage audience members to climb their friend's shoulders and "wake the fuck up!" before launching into what would be one of the set's highlights.
Closing out their short but sweet set with a slew of singles, 'I Wanna Get Better' and 'Don't Take The Money', Bleachers saw fans singing the words, and new fans learning the words as the song went on. Let's hope they return for a headline tour.
Half an hour later, with fans' chants of "Paramore" resounding throughout the venue, the band took to the stage. Opening with the lead single from their latest album 'After Laughter', 'Hard Times' set the tone for the night with a bouncy energy like nothing else.
Now a seven-piece on-stage, Hayley Williams, Zac Farro, and Taylor York were assisted in a live setting by Justin York, Joey Howard, Joseph Mullen, and New Zealand hometown hero Logan MacKenzie - each musician having their moment to shine throughout the eighteen-song strong set-list.
York, the man responsible for almost every peppy and catchy guitar line and production effect on 'After Laughter' shone in a live setting, noodling through every guitar riff with ease - and occasionally taking to a drum-set to add even more drums to a song.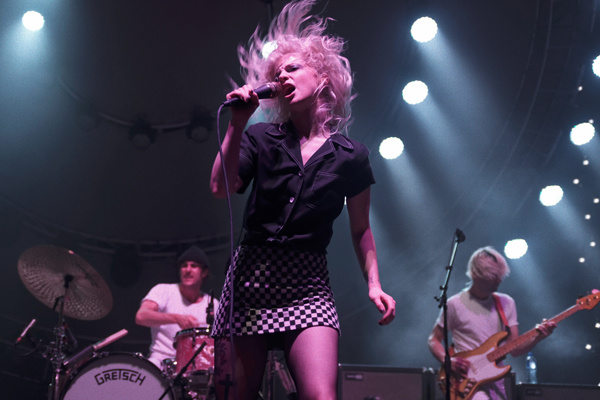 Pausing to acknowledge the length of time it's been since Paramore have last played New Zealand, Williams implored, "We're gonna make up for long lost time tonight," and make up for time they did, bringing their "cry hard, dance harder" motto to life at the show.
'Caught In The Middle' marked the time to start dancing (if you hadn't been already), before 'Told You So' saw the dancing crank up yet another notch again. The 'Misery Business' tradition of bringing a fan up on-stage to finish the song continued with a fan named Emily from Auckland last night, whose in-sync choreography and head-banging with Williams had the audience in awe (and Williams herself, who said: "I really hope you start a band. I'll be there.")
The encore witnessed Paramore at peak levels of fun - Williams donning some yellow sunglasses (not quite rose-coloured) to mash up SZA's '20 Something' into 'Grow Up', York with a wide-brimmed straw hat, and Farro getting up to perform 'French Class' from his solo outfit HalfNoise, dedicating it to "the Sky Tower!" Leaving the stage with bows and a promise of return (of a future world tour which consists of only New Zealand dates), Paramore left an exuberant energy behind with them, which will surely remain in the hearts of their fans until they return.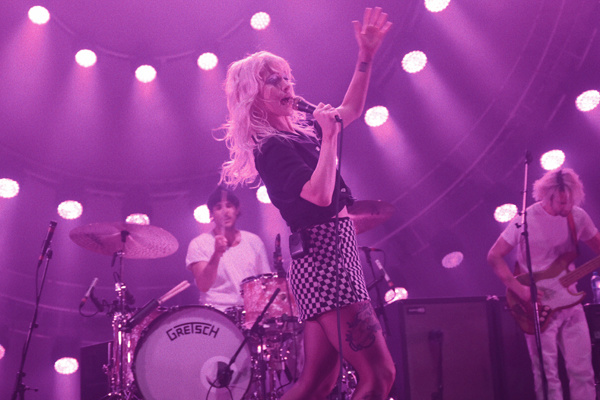 Set-List (Bleachers):
Shadow
Wild Heart
Everybody Lost Somebody
Rollercoaster
You're Still A Mystery
I Wanna Get Better
Don't Take The Money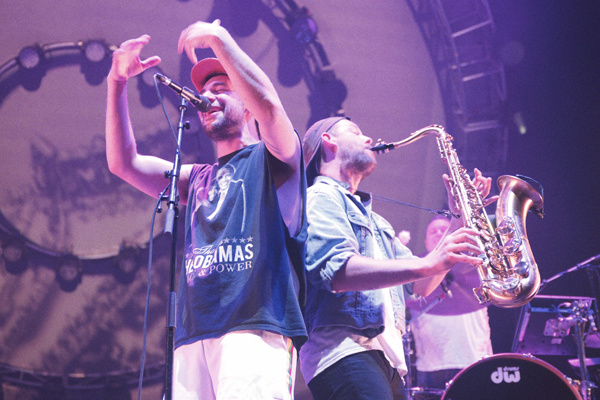 Set-List (Paramore):
Hard Times
Ignorance
Still Into You
Forgiveness
Fake Happy
That's What You Get
I Caught Myself
Pool
Hate To See Your Heart Break
Caught In The Middle
Told You So
Idle Worship
No Friend
Misery Business
Ain't It Fun
Encore:
Grow Up (with 20 Something mash-up)
French Class (HalfNoise cover)
Rose-Colored Boy
Load next