A Paramore x 'This Is Why' appreciation post.
A Paramore x 'This Is Why' appreciation post.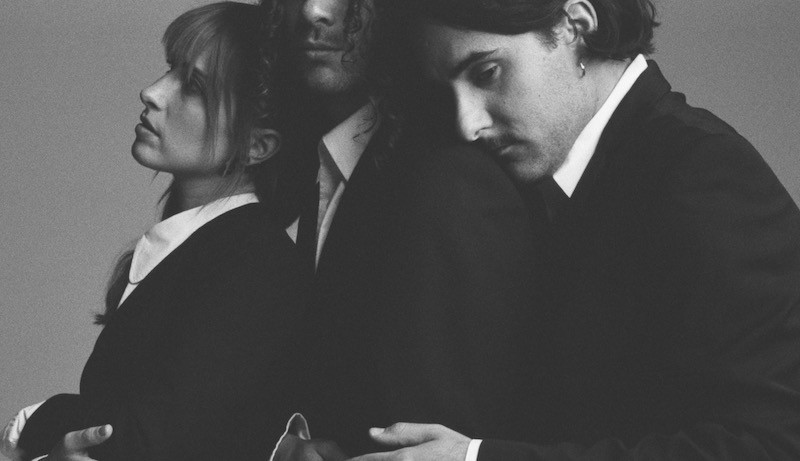 Paramore have just dropped their brand new album 'This Is Why' and we couldn't be more excited to hear more music from these icons.
On this day we're celebrating... 
#1. This album marks the very first Paramore album since 2017(!!), which if you can believe it, is now six whole years ago. We've been obsessed with the title track 'This Is Why', and 'The News', since the singles dropped - check out the videos for those tracks below:
#2. The band did an interview with none other than Apple Music's Zane Lowe where they talked all about the "genuine" need to take a much-needed break, doing the work to get to a solid place as a group, navigating difficult relationships, the Emo golden age, and songwriting.
On the track 'Running Out Of Time' being inspired by Hayley's friendship with Taylor Swift, she shares: "Running Out Of Time, for me, it's the feeling of, I remember when we were 19 and I was closer with Taylor Swift at that point because we both lived in Nashville and we're both experiencing our own versions of real success for the first time. And I went over to hang out. She's a really good cook, by the way. She's a really good cook. She has taught me how to make stuff that I did not retain at all but. But the first time that I went over and we were looking around her place and she was like, "Oh, and this is my little closet where I keep gifts and things that if I randomly am just like, I'm going to send them something, or I did something and they hosted me and I want to thank them." And I was like, "Oh my God, my life is so not together." I was like, "I can barely remember to send someone a card or flowers." There are still Christmas gifts at my house that I have not sent to my friends just sitting there in the back of my closet. Got out here and two of the people I was supposed to give a gift to, I was like, "Sorry, I forgot to put in my suitcase so you still don't get a gift." But that, I wish that I was the person that just had, felt like I had all my shit together and I was like, "Oh, I had some extra time, so I'm just popping by with some flowers." That kind of a thing, that is my idealised self."
#3. Paramore will be putting on a 'This Is Why' immersive experience on February 11th in Los Angeles - tickets are completely free but unfortunately the event has now completely sold out. We can't wait to see what Paramore has in store for these lucky fans.
#4. They've shared that if you've felt any of the below things in the last 5.5 years, then this album is for you: Agoraphobia, Righteous Rage, Confused About The Difference Between Selfishness and Self-Preservation, Complete and Utter Apathy, Cabin Fever, Deep-Seated Vengefulness, Moral Superiority, Dissociation, Disassociation, Disbelief At The Inconsistencies of The American-English Language, American Psycho, Revelation, Nostalgia For Things You've Not Yet Experienced and Did Not Know You Even Wanted To, Resignation.
#5. There is also some super cute merchandise available here - something tells us there might be more album merch added to the store soon as well!
Paramore's 'This Is Why' is out now - listen below:
Load next